Below are two photos from the Flood Relief Concert 08.06.2004, for benefit for people affected by the July 15 flood in Peterborough, Ontario, Canada. The concert took place at the Peterborough Memorial Centre, featuring rockabilly legend Ronnie Hawkins (69) and folkie veteran Gordon Lightfoot (65), plus country star Jason McCoy, The Partland Brothers and boy blues singer Jimmy Bowskill.

This was Lightfoot's first proper stage appearance since he was hosipitalized in 2002 with serious health problems. Hawkins is himself on the mend from serious health problems, having miraculously survived a fight with pancreatic cancer.

The high-profile names drew a large crowd to the Memorial Centre. More than 4,200 tickets were been sold for the event at $42.50 a piece. Along with donations from local businesses, the fundraising event generated more than $300,000. The Ontario government is to contribute two dollars for every dollar raised at the concert.

Photos are copyright © 2004 Canadian Press, please do not copy or redistribute.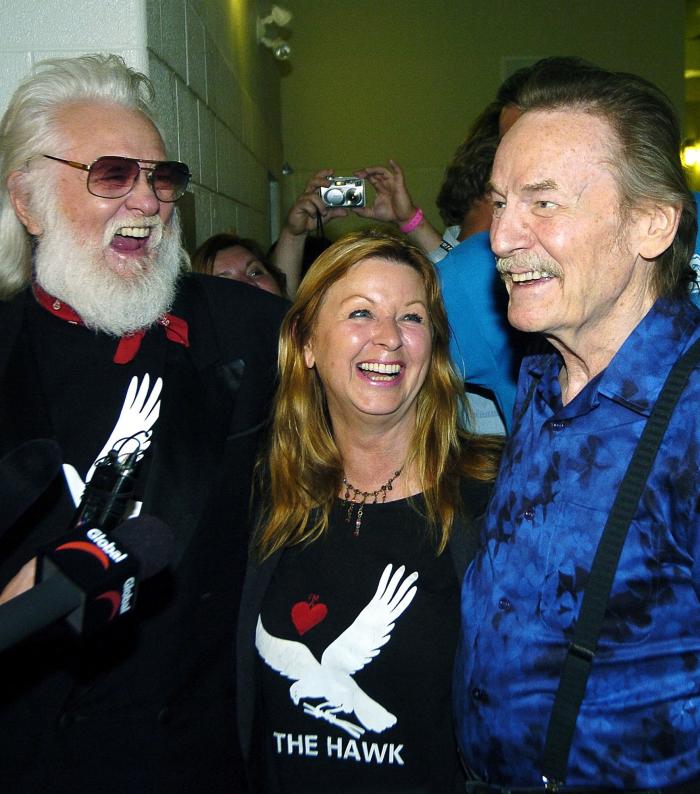 Ronnie Hawkins with wife Wanda, and Gordon Lightfoot share a laugh back stage. "We're a tag team," said a jovial Hawkins, an arm wrapped around Lightfoot. "Gordon has the talent and I've got good looks and a beautiful body. We're unstoppable."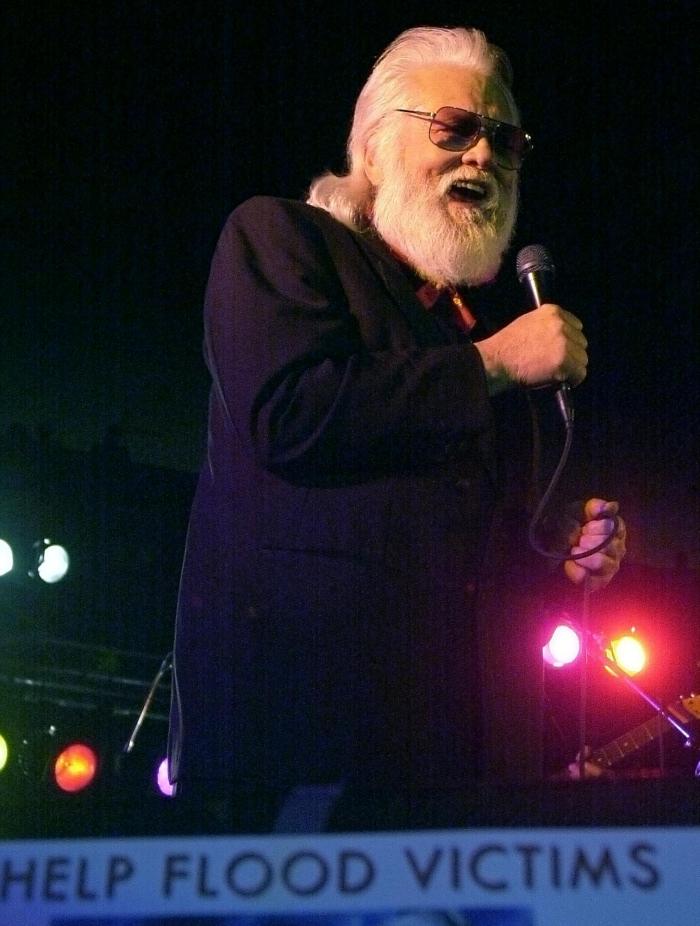 Ronnie Hawkins on stage with the Hawks. Hawkins's 40-minute set included Forty Days, Mary Lou and Who Do You Love.