Below are photos from 2005 of Richard Manuel's sidewalk star, memorial bench and grave marker in his home town Stratford, Ontario.
Photos and comments by Irene and Ray from London, Ontario.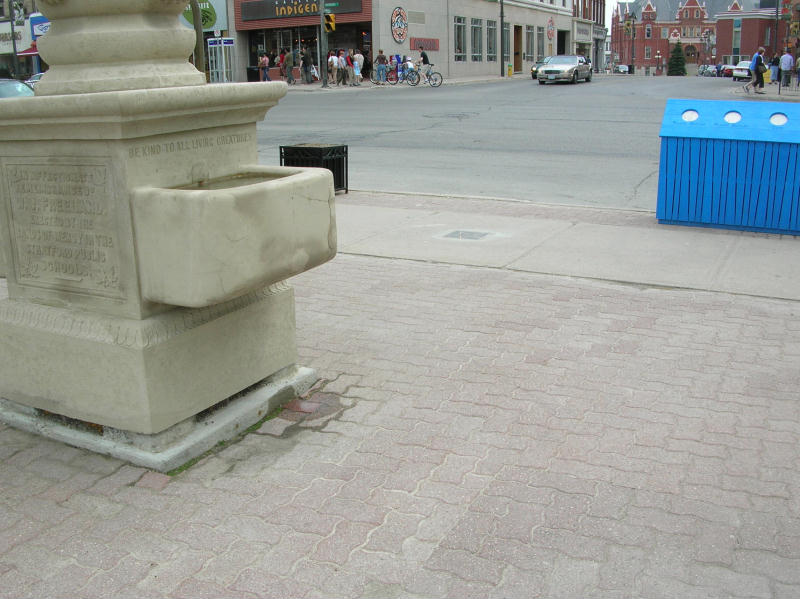 This fountain and street show where Richard's star is located in Stratford. Though tiny in the picture, his star is in the middle of the frame on the sidewalk.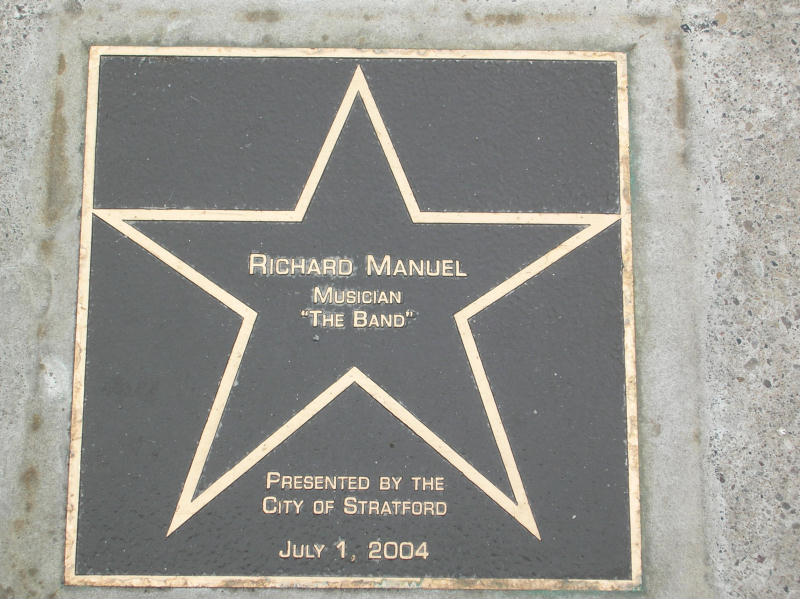 His star up close.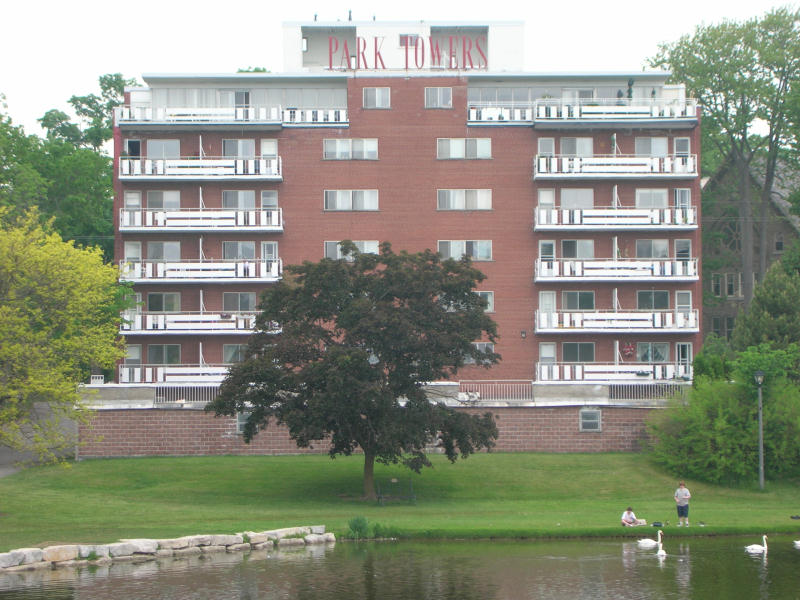 Richard's bench is across the lake, in front of Park Towers under the red maple tree you see there.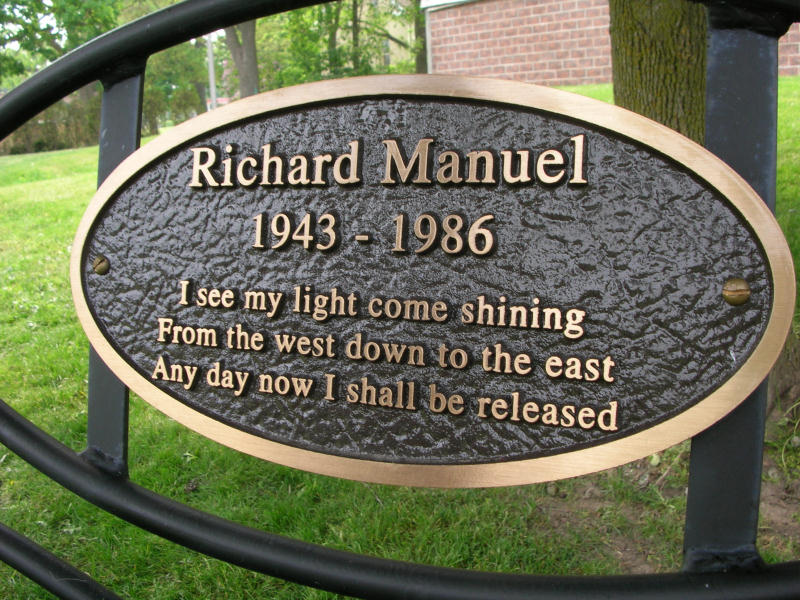 Close up of Richards plaque... how perfect the words.

Again a close up.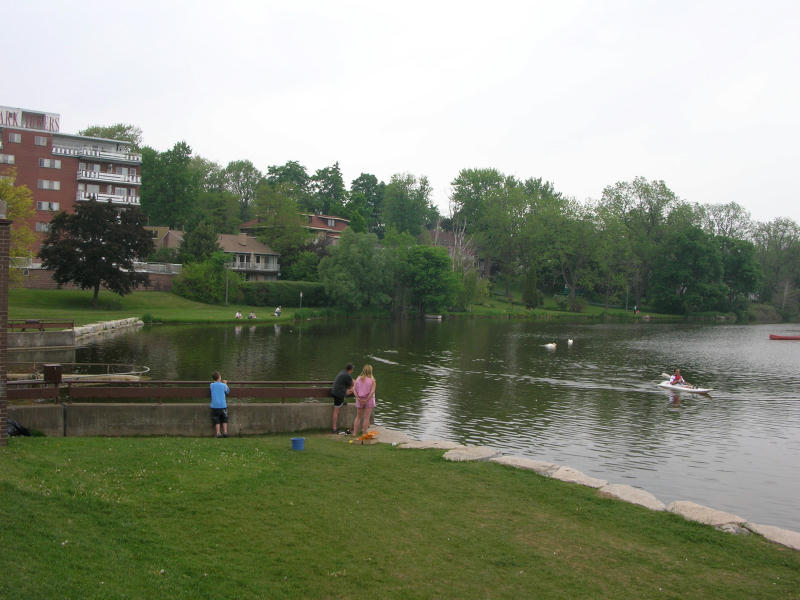 On the left you can see the red maple tree and his bench, the area around it... it is a very lovely location, very serene feeling.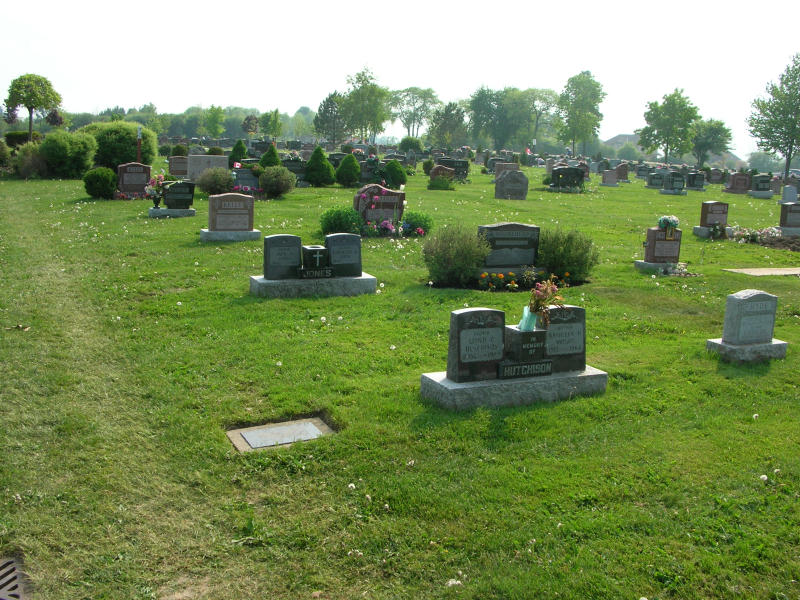 The Avondale Cemetary, Richards marker there before you... (it should be noted in some directions to the grave site, it is said to be at the farthest part back of the cemetary. These are old directions as the cemetary has grown. Find 23A and follow the path, his is right along the path, a flat marker.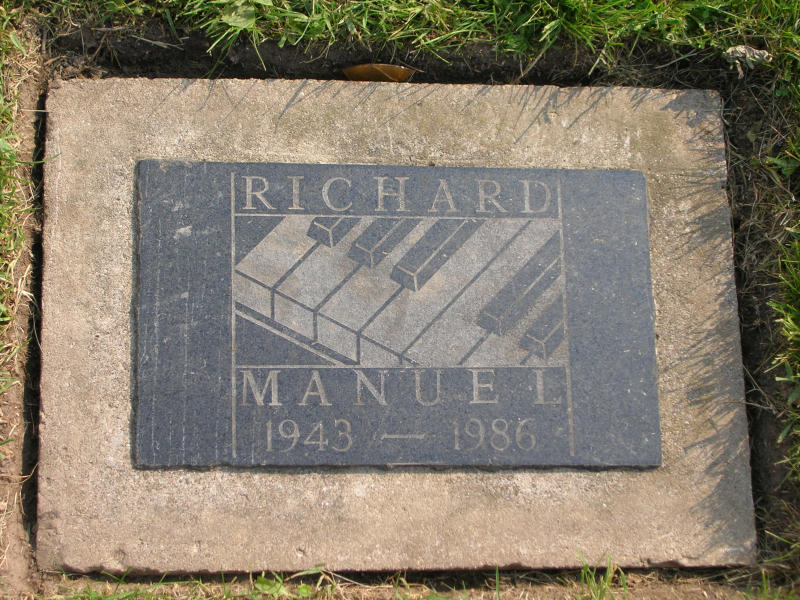 Close up.

Adding a prayer to the piece of CD someone else left at the marker.