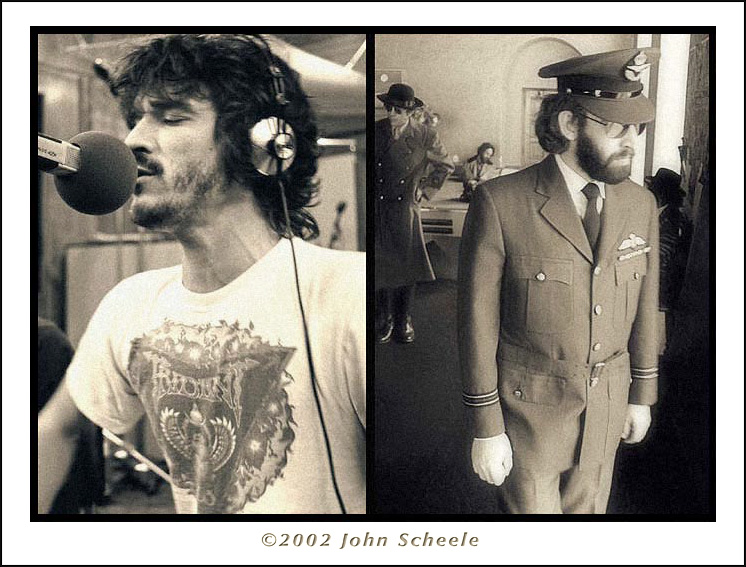 Rick Danko and Richard Manuel - both circa 1975. Photos by John Scheele.
The shot of Rick is from the Band's Shangri-La Studio on Zuma Beach. The strange portrait of Richard is from the Basement Tapes album cover shoot - with everyone prepping upstairs in the Hollywood YMCA before descending into the boiler room.
Photos copyright © 1975, 2002 John Scheele. All rights reserved.