"In 1992, we decided Rick needed a new logo--in his straightforward, 'less is more' style. This is the proof. We used this logo on all his solo press kits--white folder with black letters; black folders with white letters. And as letterhead, also. For a few years."
--Carol Caffin, Rick's publicist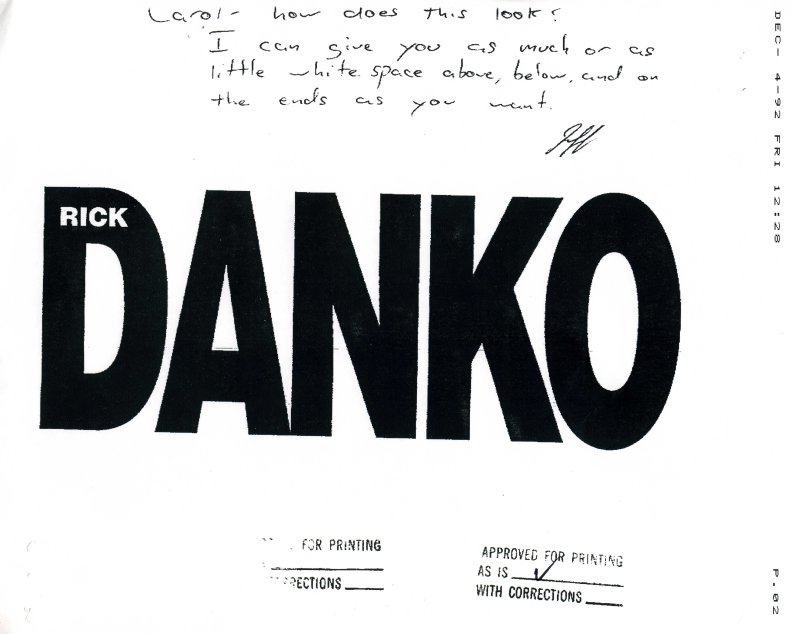 Copyright © 2006 Carol Caffin. All rights reserved.