Photos from Jan 31, 2008
Jeff Alexander at a benefit concert with Donovan, featuring Garth Hudson, The Cutting Room, New York, NY.
Jeff: "Garth and Paul Shaffer were brought out for "Season Of The Witch." They remained onstage for another 3 or 4 songs till the end of the show. "GooGoo, GooGoo," "Blama Jama," "Atlantis," and "Mellow Yellow," maybe one other. I could see everyone on stage except Garth and Steve Holley, but there were two times Garth leaned forward and began directing the band, that I could see him. There were a total of 8 instruments, and three vocalists, including Donovan. We were treated to some of Garth's wizardry, but he was not always up high enough in the mix. There was a camera man on him the entire time too. After the show, Maud saved me a chair in the front room, and I got to visit with she and Garth. Garth was very upbeat, and has a lot of exciting upcoming projects. Looks like the next year will be action packed, so I suggest everyone keep an eye on his website. Of course, Garth was mobbed by people, and being the obliging man he is, didn't refuse anyone his attention, or to have a picture taken. Maud looked lovely, and was as cheerful and as personable as always. They were accompanied by Charlie, The Chief, and Big John, both on hiatus from Helmland Security, who did a great job of keeping the line moving, and getting Garth and Maud where they were needed."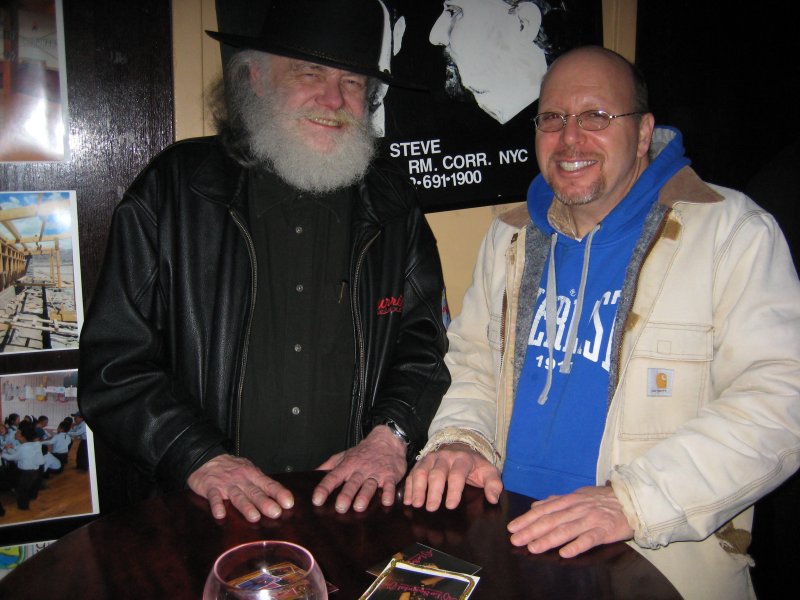 "When this pic was taken, Garth said Hands On The Table. So I put my hands on the table."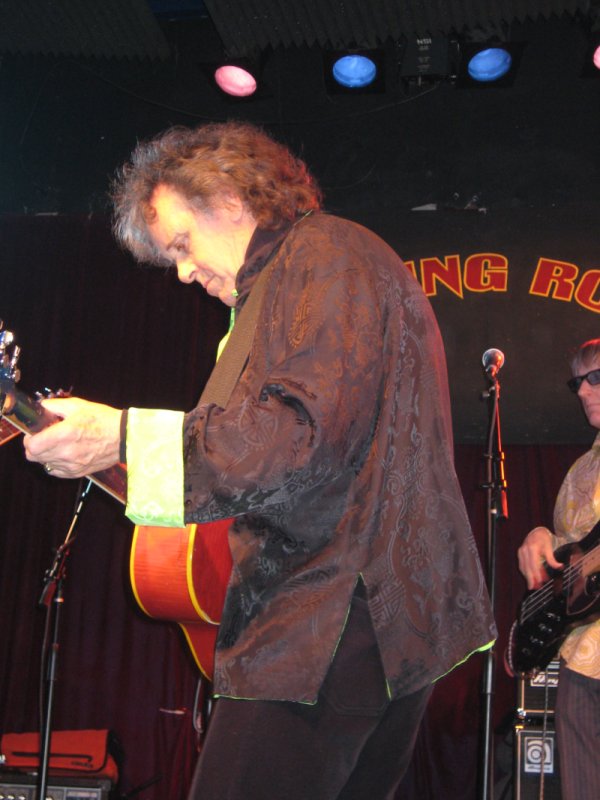 "Donovan's shirt was reversible, lime green on the inside."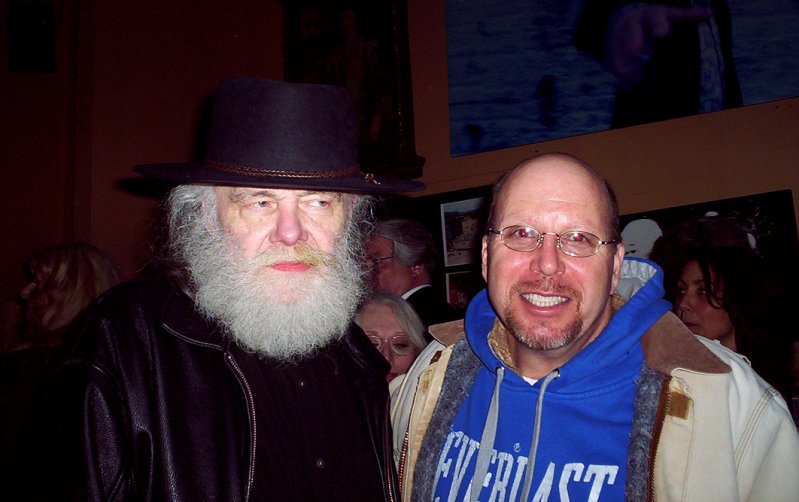 "Photo copyright © Brien Elliot. Brien is the bass player in The Mercenaries."