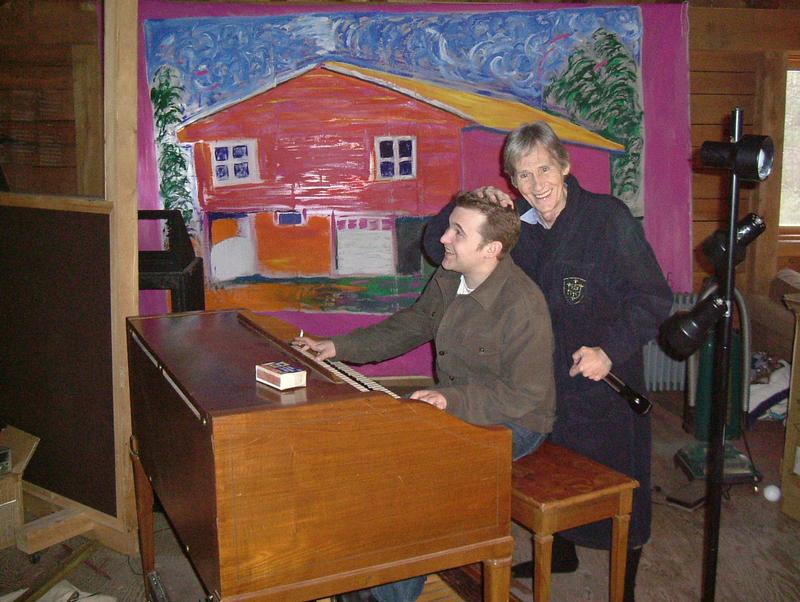 Levon and Sean Costello at one of Garth Hudson's Lowry organs that he used on tours with The Band.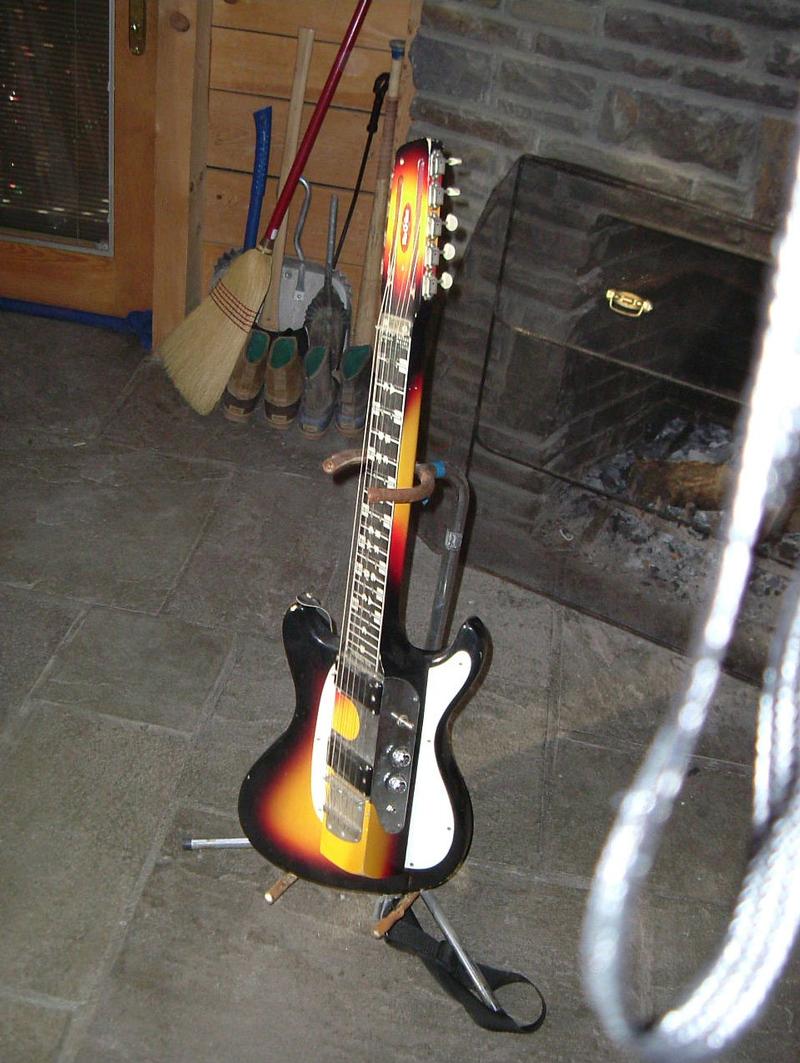 Richard Manuel's Mel-O-Bar 9-string lap steel guitar. The neck is at a 45 (or something) degree angle to the guitar body and is played lying across your lap. According to Levon, the Mel-O-Bar was never used by The Band in the studio.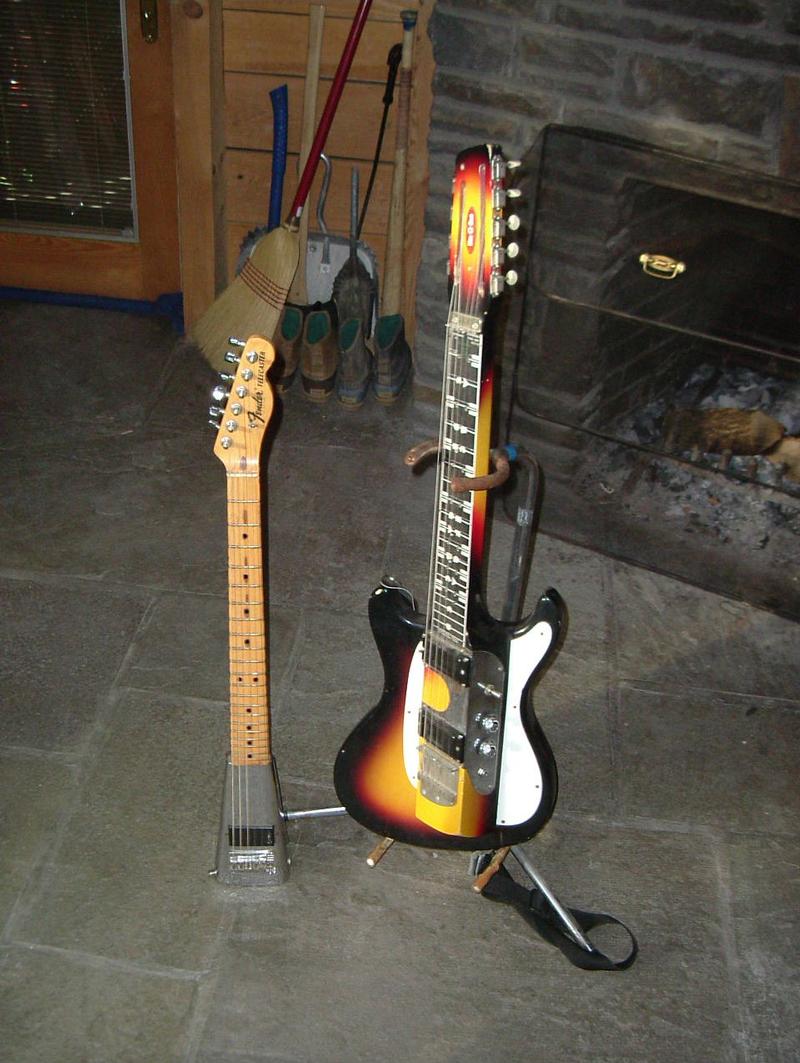 The Mel-O-Bar and a custom made guitar consisting of a cow bell as the guitar body and a FenderTelecaster neck, all wired for amplification. Jimmy Eppard built this "Bellecaster".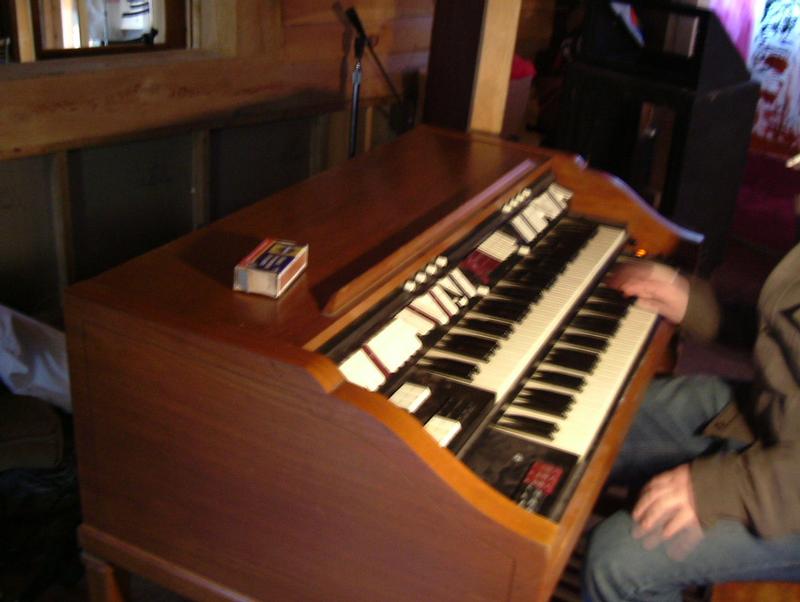 Garth's Lowry.