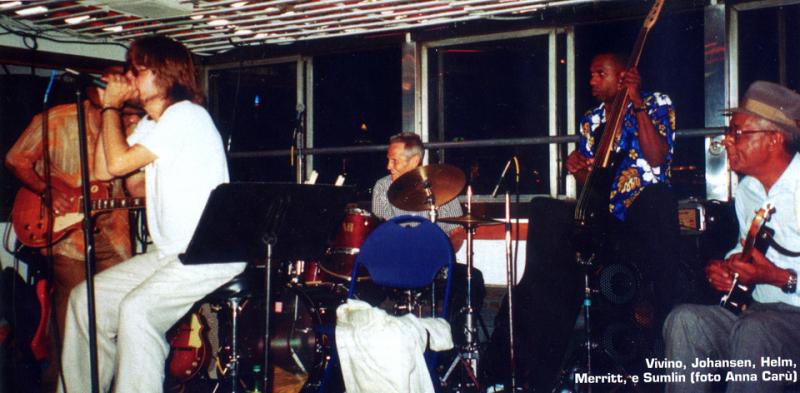 Photo copyright © 2002 Anna Carú. All right reserved. 
From an article in the Italian magazine Buscadero, about the New York Blues Cruise concert, 08.23.2002. The group was David Johansen (vocals/harp), Levon Helm (drums), Jimmy Vivino (guitar), Michae Set List:
Wang Dang Doodle
Smoke Lightning
Built For Comfort
It Ain't Superstitious
Hidden Charms
Sitting On Top Of The World
300 Lbs
Back Dor Man
Shake For Me Baby
Little Red Rooster
Spoonful
Forty-Four
New Crawling King Shake
Tail Dragger
Evil
Killing Floor
Louise
All Nite Boogie, All Nite Long.