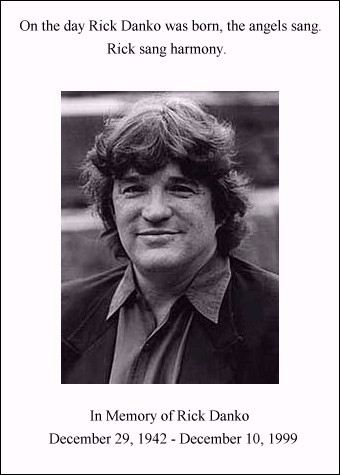 Photo by Elliott Landy

On the day Rick Danko was born, the angels sang.
Rick sang harmony.
Rick Danko's publicist Carol Caffin wrote these beautiful words from her heart and soul after Ricky left us, and created the memorial card shown here. It was handed out at the the memorial service for Rick Danko in the Bearsville Theatre, Bearsville, NY, December 15, 1999.
Please do not copy or reproduce text or photo on the card.