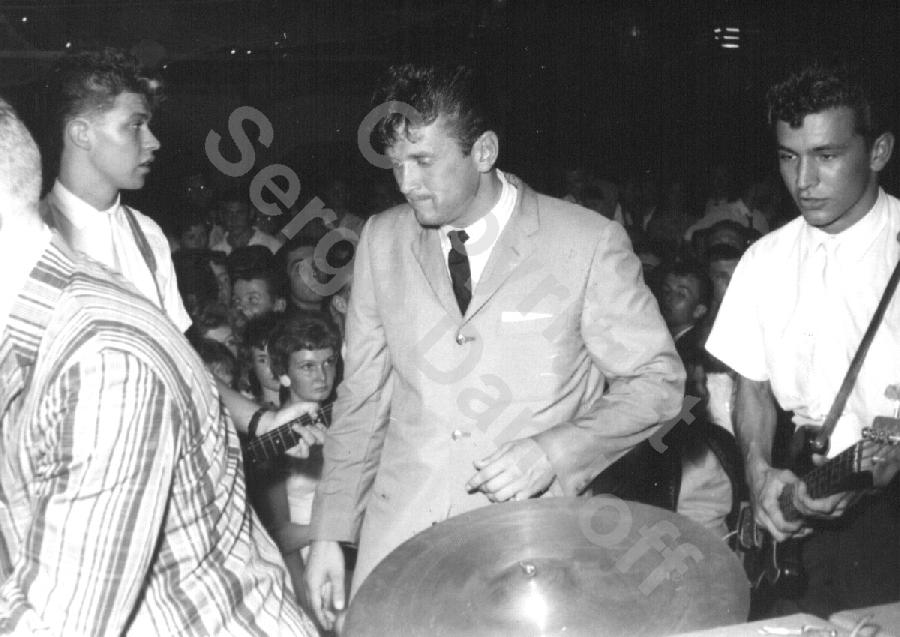 The Hawks, August 1960, London, Ontario.
A very young Robbie Robertson to the left, just after he joined The Hawks, with Hawkins at the center and Rebel Payne on bass, August 1960.
Photo from the archives of Serge Daniloff.
Copyright © Serge Daniloff, not to be reproduced. All rights reserved.