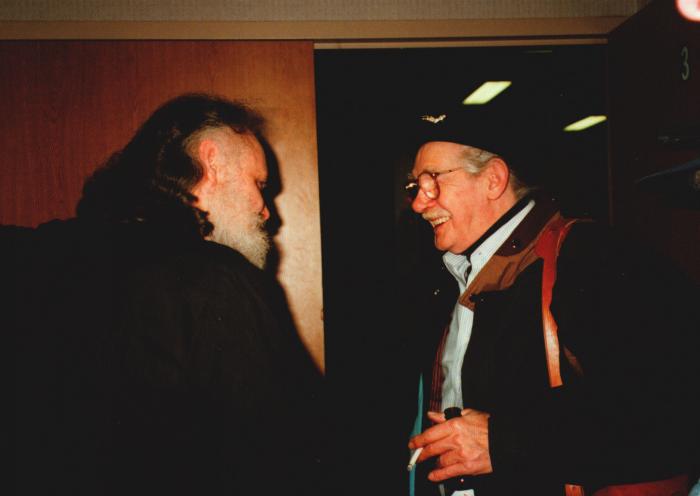 Garth Hudson and Jack Wingate, 1994.
Jack Wingate was an old friend of Garth, Levon and the Band. He was the one that, with the help of a bottle of Glenfiddich whisky, inspired Garth to "play the rain away" at the 1973 Watkins Glen festival (see page 235 in Levon's book).
Photo from the archives of Serge Daniloff.
Copyright © Serge Daniloff, not to be reproduced. All rights reserved.