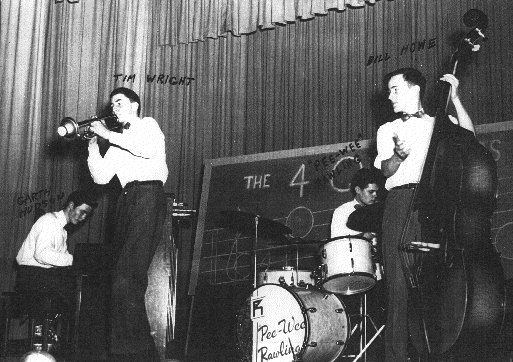 Garth Hudson at the piano with his high school Band the Four Quarters.
L-r: Garth Hudson, Tim Wright, Bob Rawling, Bill Howe. From Medway Review, 1953. See also page 92 in Levon's book.
Photo from the archives of Serge Daniloff.
Copyright © Serge Daniloff, not to be reproduced. All rights reserved.