Garth Hudson with Burrito Deluxe
Fitzgerald's, Berwyn Heights, IL, 08.27.2004
---
Review and photos by Ed Voci.
---
Burrito Deluxe gave a great show at Fitzgerald's in Berwyn, Illinois on August 27, 2004 before an enthusiastic and loving crowd that brought them back for three encores. They rocked, they rolled and they performed ballads with handsome harmonies provided by lead vocalist and guitarist Carlton Moody, bassist "Stick" Davis and drummer extraordinaire Rick Lonow. The interplay between Sneaky Pete's pedal steal and Garth's instruments (keyboards and accordion) was a thing of beauty. The show finished with "When I Paint My Masterpiece", included "The Weight" and highlighted Garth's "International Hour", a solo tapestry of many musical genres, including, Garth announced, some Arabian riffs "by request". The band played cuts from it's new CD, The Whole Enchilada as well as standards from the Flying Burrito Brothers catalogue including Graham Parson's "Hickory Wind" on which Garth's keyboard playing was absolutely sublime. If you closed your eyes, his playing felt like a warm, gentle breeze wafting around you.
Photos Copyright © 2004 Edward Voci. All rights reserved.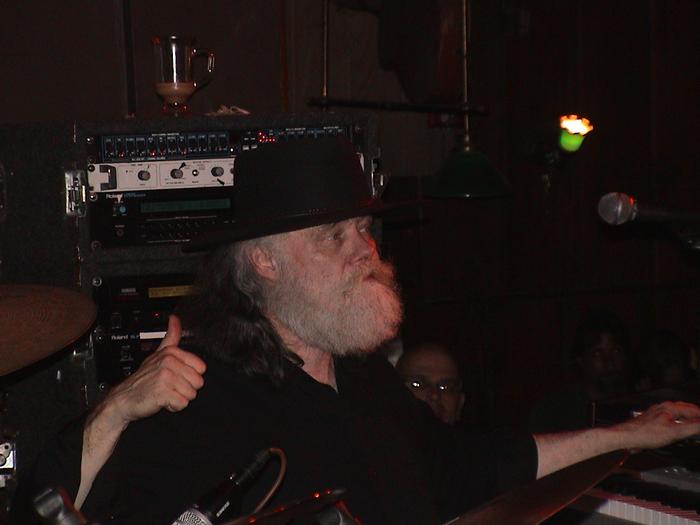 Garth Hudson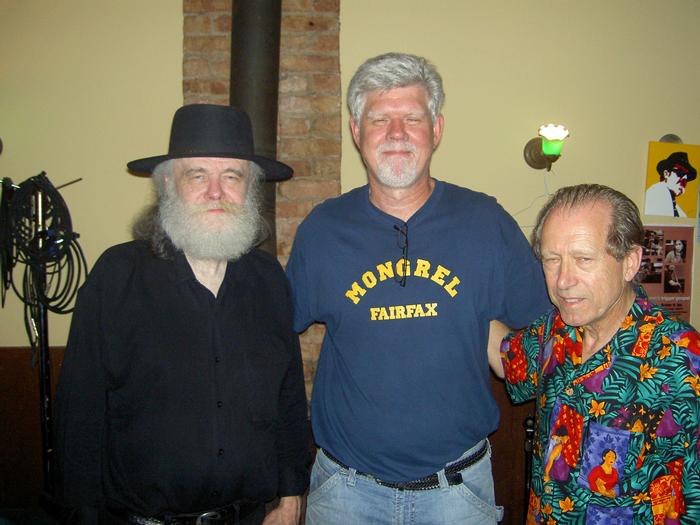 Garth, club owner Bill Fitzgerald and the legendary Sneaky Pete Kleinow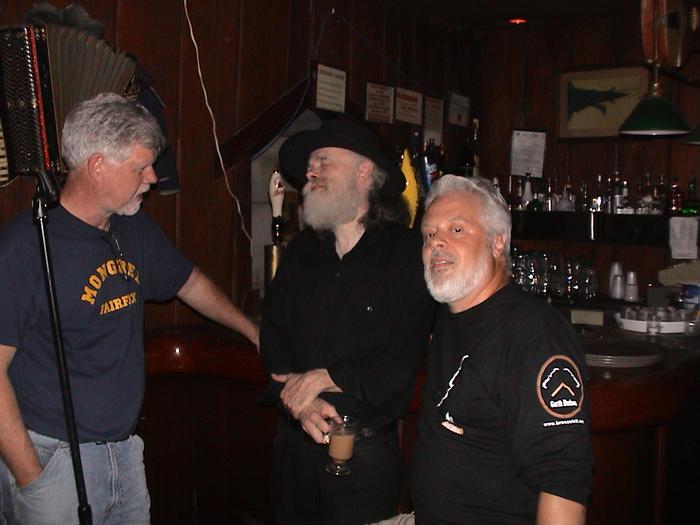 Bill Fitzgerald, Garth and Ed Voci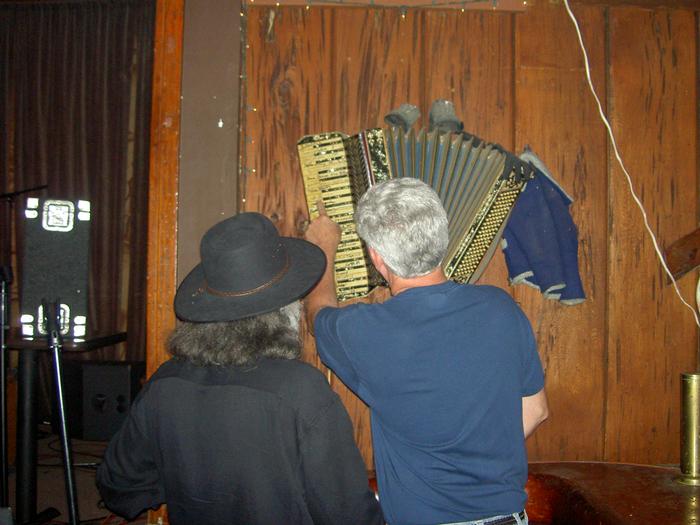 Garth and Bill F. looking at an accordion that hangs on a wall at Fitzgerald's. Garth signed one of its white keys.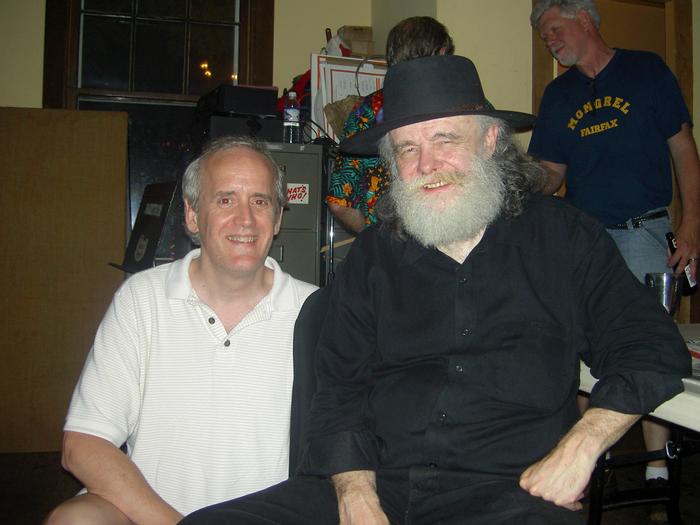 Garth and Pat Brennan