John Farnham: Johnny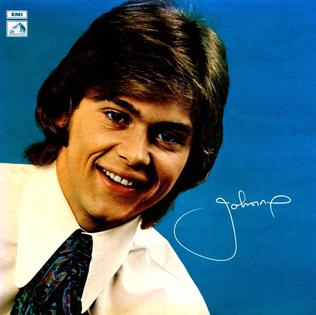 John Farnham, one of Australias most famous singers, does a cover of The Band's "Rag Mama Rag" on this 1971 album.
Farnham, born in 1949, spent his first ten years in the United Kingdom before his family emigrated to Australia in 1959 to live in Melbourne, Victoria. His first single "Sadie (The Cleaning Lady)" was released in 1967 and became the biggest selling Australian single in the 1960's. His album Whispering Jack from 1986 is the 2nd biggest selling album by an Australian artist.
Tracks
For Once In My Life
Band of Gold
Stick of Incense
Knock Three Times
Take Me To The Pilot
Your Song
Ma Cherie Amour
Something
Summertime
Rose Garden
This Must Be The End
John Farnham - Johnny - 1971 - His Master's Voice/EMI OCSD-7680
---
[History] [Members] [Library] [Discography] [Videography] [Filmography] [Pictures] [Audio Files] [Video Clips] [Tape Archive] [Concerts] [Related Artists] [Merchandise] [Guestbook] [Chat Room] [Search] [What's New?] [Main Page]
Webmaster