Plastic Penny: Currency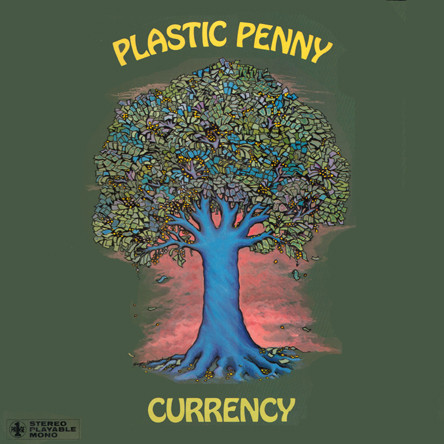 Plastic Penny were an English 1960s pop band, formed in November 1967 by singer Brian Keith, guitarists Paul Raymond and Mick Graham, drummer Nigel Olsson and bass player Tony Murray, before splitting up in August 1969. The group had one hit single early in 1968: the song "Everything I Am". Most of the members went on to greater fame with other bands or in session work.
Their second album, 1969's Currency, has a very British-sounding cover of "Caledonia Mission" from The Band's debut album .
Tracks
Your Way to Tell Me Go
Hound Dog
Currency
MacArthur Park
Turn to Me
Baby You're Not to Blame
Give Me Money
Sour Suite
Plastic Penny - Currency - 1969 - Page One POLS 014
---
[History] [Members] [Library] [Discography] [Videography] [Filmography] [Pictures] [Audio Files] [Video Clips] [Tape Archive] [Concerts] [Related Artists] [Merchandise] [Guestbook] [Chat Room] [Search] [What's New?] [Main Page]
Webmaster