Happy & Artie Traum:
Happy & Artie Traum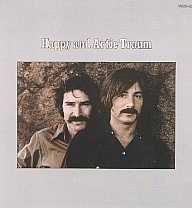 Folksingers the Traum brothers became friends of the Band and Bob Dylan during their "Big Pink" period in Woodstock. On their 1969 debut album Happy and Artie Traum they do a version of the Rick Danko / Robbie Robertson's song "Bessie Smith" (later released by The Band on The Basement Tapes) using the song title "Going Down to See Bessie" and changing the lyrics quite a bit here and there. Members of the Band have been present on some of the Traums' later work in the '80s and '90s.
A live, acoustic, version of "Bessie Smith" by the Traum brothers, listed under the title "Goin' Down The Road To See Bessie", was included on the Japanese album Live at The Bearsville Theater Vol.1 (Woodstock Mountain Revue, 1990, Pony Canyon Inc, PCCY-00073, 1990).
Tracks
Rabbit's Luck (Traum,Artie)
Farmer's Almanac (Traum,Artie)
Going Down to See Bessie (Danko,Rick/Robertson,Robbie)
Mama It's Such a Long Ride Home (Happy Traum)
Misty Dreams (Happy Traum)
State Line (Traum,Artie)
Uncle Jedd Say (Batson,Billy)
Hungry Dogs of New Mexico (Traum,Artie)
Brave Wolf
Trials of Jonathan (Happy Traum/Traum,Artie)
Golden Bird (Traum,Happy)
Happy & Artie Traum - Happy & Artie Traum - 1969 - Capitol ST-586
---
[History] [Members] [Library] [Discography] [Videography] [Filmography] [Pictures] [Audio Files] [Video Clips] [Tape Archive] [Concerts] [Related Artists] [Merchandise] [Guestbook] [Chat Room] [Search] [What's New?] [Main Page]
Webmaster