The Roy Young Band: Mr. Funky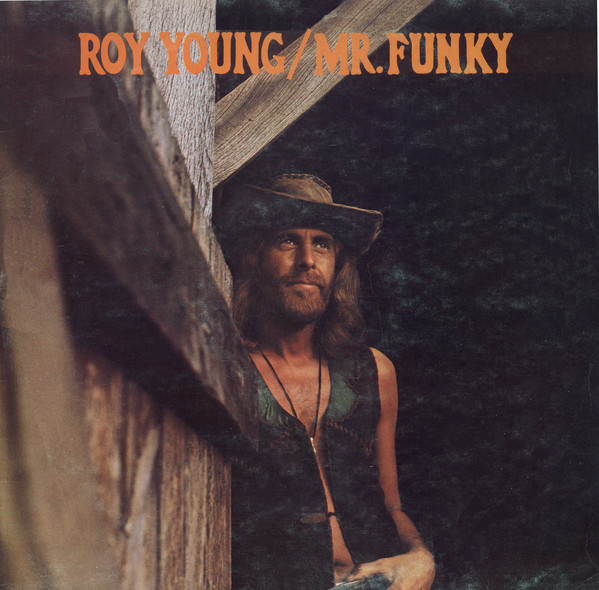 British keyboard player and singer Roy Young played in rock & roll idol Cliff Bennett's Rebel Rousers in the '60s. When they broke up in early 1970, he formed his own Roy Young Band but they never really made it. They struggled on, with several line-up changes, until June 1974 when they finally called it a day.
Their second album, 1972's Mr. Funky, had a cover of The Band's "Rag Mama Rag," also released as a 45 single (Rag Mama Rag/Give It All To You, MCA MKS 5080).
Tracks
Side 1
Roll It On
Give It All To You
Nowhere To Go
Mr. Funky
Wild Country Wine
Side 2
Lady
New Sun New Horizon
Song Without End
Like My Mama Boogie Woogied
Credits
Roy Young - keyboards, vocals
Eddie Thornton - trumpet
Ricky Dodd - tenor sax, flute & harmonica
Ronnie MacDonald - tenor sax
Owen McIntyre - guitar
Nick South - bass guitar
Rod Coombe - drums
Cliff Davies - drums & vibes
John Lee - trombone
Robin Jones - percussion
Dave Wendells - guitar
Alan Townsend - trumpet
The Roy Young Band - Mr. Funky - 1972 - MCA MKPS 2022
---
[History] [Members] [Library] [Discography] [Videography] [Filmography] [Pictures] [Audio Files] [Video Clips] [Tape Archive] [Concerts] [Related Artists] [Merchandise] [Guestbook] [Chat Room] [Search] [What's New?] [Main Page]
Webmaster