Olivia Newton-John : Olivia Newton-John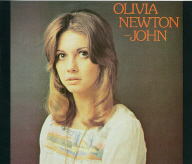 Australian/British saccharine pop singer Newton-John did a cover version of Richard Manuel's "In a Station" in 1971, first released on this self-titled UK debut. The album also featured a cover of "If Not For You" which it is alleged that Dylan particularly liked.
Olivia Newton-John was produced by Bruce Welch of The Shadows; and John Farrar of The Shadows plays all guitars, and Brian Bennett plays drums. Herbie Flowers and Dave Richmond share bass duties. It sounds like Flowers' fluid style on "In A Station".
Newton-John's "In a Station" can be found on several albums and compilations, e.g. If Not For You (1971, Uni 73117), Banks of the Ohio (1975, Festival L 34320), Olivia Newton-John (1973, Festival L 45377/8), Crystal Lady (1974, EMI 6500), ONJ: Twin Best Now (1992, EMI 732122), and 48 Originals (1994, European CD).
Tracks
Me and Bobby McGee
If
Banks of the Ohio
In a Station (Manuel, Richard)
Love Song
Help Me Make It Through the Night
If Not For You
Where Are You Going To My Love
Lullaby
If You Could Read My Mind
If I Gotta Leave
No Regrets
Olivia Newton-John - Olivia Newton-John - 1971 - Pye Intl. NSPL 28155
---
[History] [Members] [Library] [Discography] [Videography] [Filmography] [Pictures] [Audio Files] [Video Clips] [Tape Archive] [Concerts] [Related Artists] [Merchandise] [Guestbook] [Chat Room] [Search] [What's New?] [Main Page]
Webmaster