Ron Nigrini: Ron Nigrini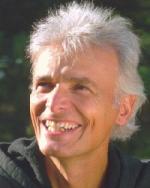 Ron Nigrini, 2000

Born in 1948, Ron Nigrini started playing as a teenager in 1965 with a duo called The Coachmen from Toronto. Two years later, he was a member of Dan's Heard. In 1970, Nigrini went solo, touring the coffeehouse circuit through the American Midwest, Texas, New Mexico, Connecticut, New Hampshire, and Massachusetts. Back in Canada in 1972 he wrote commercials for TV and radio with Michael Hasek, a singer on A&M Records. In July 1974 Nigrini signed a contract with Attic Records and recorded his first single, "Letters" and a self-titled debut album. Two years later, he recorded his own version of the Oscar-winning song "I'm Easy" from the movie Nashville. After a long absence he returned to the recording studio in 1983 and formed his own label, Oasis Records. His first single, "Baby I'm A Lot Like You", was a national hit in Canada and the most played Canadian single of 1984-85. Ron Nigrini is still performing in the Toronto area, with an occasional trip to France. He is releasing a new CD called Above the Noise in the fall of 1998.

Nigrini does a cover version of The Band's "The Night They Drove Old Dixie Down" on Ron Nigrini.
Tracks
Lost in Colorado (Nigrini,Ron)
For Someone on the Road (Nigrini,Ron)
Signs (Nigrini,Ron)
Simply Flowers (Nigrini,Ron)
Letters (Nigrini,Ron)
Horses (Nigrini,Ron)
Think of All the Good Things (Nigrini,Ron)
Red Clouds (Nigrini,Ron)
Kitty Starr (Linde,Dennis)
Song of the Spirit (Nigrini,Ron)
The Night They Drove Old Dixie Down (Robertson,Robbie)
Ron Nigrini - Ron Nigrini - 1975 - Attic 1000
---
[History] [Members] [Library] [Discography] [Videography] [Filmography] [Pictures] [Audio Files] [Video Clips] [Tape Archive] [Concerts] [Related Artists] [Merchandise] [Guestbook] [Chat Room] [Search] [What's New?] [Main Page]
Webmaster