Carol Hunter: The Next Voice You Hear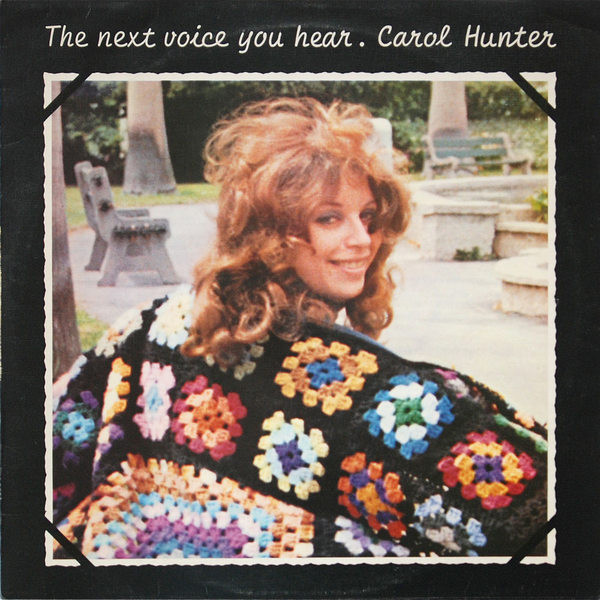 New York guitarist and singer Carol Hunter was a member of Neil Diamond's touring and recording band in the beginning of the 1970s. She recorded her debut album The Next Voice You Hear in LA in 1971-72 for the UK heavyrock-band Deep Purple's label Purple Records, a UK-only release in 1973. The album includes a hard-hitting version of The Band's "Look Out Cleveland".

Hunter continued to record for Diamond and other artists as a session guitarist, working for Bob Dylan amongst others. She turned down Dylan's request to join his touring band for "The Rolling Thunder Revue" in 1975-76, with the guitarist role offered to Hunter later being filled by Mick Ronson.
Tracks
Side 1
Pass It On
Sea Fever
5/4 March
Song For A Winter's Night
Dr. Pepper
Side 2
Border Song
Dressing Room Jam
Gospel Changes
Carol Without Words
The Norman Standthere Rag
Carol Without Words
Dr. Pepper (Instrumental)
Soggy Waltz
Carol Hunter - The Next Voice You Hear - 9173 - Purple Records TPS 3503
---
[History] [Members] [Library] [Discography] [Videography] [Filmography] [Pictures] [Audio Files] [Video Clips] [Tape Archive] [Concerts] [Related Artists] [Merchandise] [Guestbook] [Chat Room] [Search] [What's New?] [Main Page]
Webmaster