Joseph Arthur: The Ballad of Boogie Christ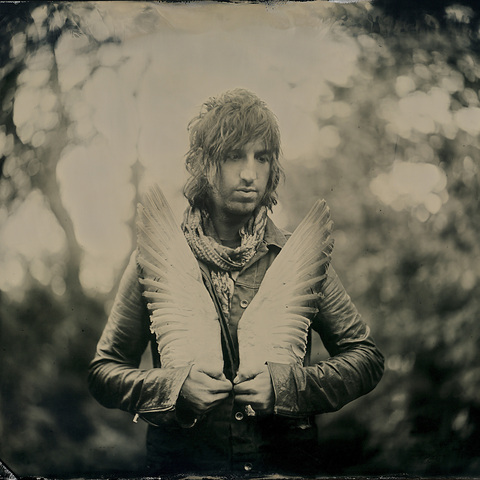 For every song Joseph Arthur has released in a critically acclaimed, Grammy-nominated career that has spanned nine full-length albums and 11 EPs, he's probably kept three others in the vault for safekeeping. It was amid this abundance of riches that the Brooklyn-by way of Ohio-native began molding a collection of music under a single narrative thread: The Ballad of Boogie Christ, available on June 11, 2013, through Bonsound, described by Arthur as "a fictionalized character loosely based on my own journey."
"Boogie Christ is unlike anything I've ever done before. It's a big production with horns and soul singers; a psychedelic soul record about redemption and what happens after you find it and lose it. It all came from words and poems like seeds that bloomed into songs which themselves fathered some of the richest music I've made in 17 years of putting together records," says Arthur. Encompassing sessions put to tape in upstate New York, Los Angeles, Minneapolis and Arthur's own Brooklyn studio, with help from legendary session drummer Jim Keltner, Garth Hudson, Joan Wasser, Ben Harper, Catherine Popper and composer Paul Cantelon, the 12-song album showcases the artist's signature rich storytelling set to a diverse range of rock'n'roll.
Tracks
Currency of Love
Saint of Impossible Causes
The Ballad of Boogie Christ
I Used to Know How to Walk on the Water
Wait for Your Lights
I Miss the Zoo
It's OK to Be Young/Gone
Still Life Honey Rose
Black Flowers
King of Cleveland
Famous Friends Along the Coast
All the Old Heroes
Joseph Arthur - The Ballad of Boogie Christ - 2013 - Bonsound Records BONAL025
---
[History] [Members] [Library] [Discography] [Videography] [Filmography] [Pictures] [Audio Files] [Video Clips] [Tape Archive] [Concerts] [Related Artists] [Merchandise] [Guestbook] [Chat Room] [Search] [What's New?] [Main Page]
Webmaster