Bob Dylan & The Hawks: Melbourne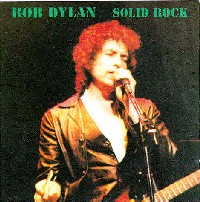 Bootleg CD with Dylan and the Hawks, minus Levon. The quality on this 1993 pressing is far superior to previously circulating Melbourne tapes and is thought to be from a different source. So, if you like this show, it is definitely worth looking for the CD.
The label of the CD says: "Recorded at the Festival Hall, Melbourne, Australia, 19/20 April 1966." It's not known which night this recording is from. Track 10 is probably from Edinburgh, May 66.
Tracks
She Belongs To Me (incomplete)
Fourth Time Around
Visions of Johanna
It's All Over Now Baby Blue
Desolation Row
Just Like A Woman
Tell Me Momma (incomplete)
Baby Let Me Follow You Down
Just Like Tom Thumb's Blues
Like A Rolling Stone*
Bob Dylan & The Hawks - Melbourne - 1993 - Wanted Man Music WMM 023 CD
---
[History] [Members] [Library] [Discography] [Videography] [Filmography] [Pictures] [Audio Files] [Video Clips] [Tape Archive] [Concerts] [Related Artists] [Merchandise] [Guestbook] [Chat Room] [Search] [What's New?] [Main Page]
Webmaster