The Chili Brothers: Empty Bottles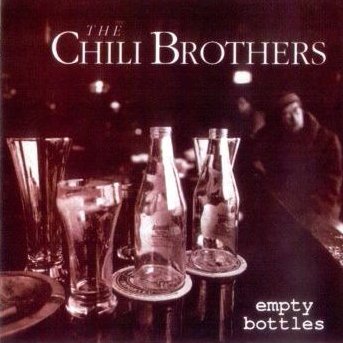 [CD cover] [Back cover] [Inner cover]
The now defunct Massachutes blues-funk band the Chili Brothers was fronted by New Bedford Portuguese singer and guitar wiz, Tony Mederios, with Lou Gomes on keys, Jim DeLilli on bass and Paul Mason on drums. The group seem to have made at least two albums. Empty Bottles was released on vinyl in 1988 and finally on CD in 2005. The CD is available through Toney Medeiros at medeirostony@hotmail.com.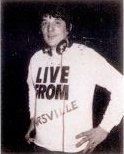 Rick Danko, Empty Bottles sessions
The Band's Rick Danko is singing lead/backing on 3 songs ("Empty Bottles," "Baby Rock," and "Rich Folks"), most engagingly on the title track where he shares the lead vocal with Medeiros. Other guests on this album included steel guitar wiz Buddy Cage, Sredni Volmer and Paul Geremia, who played harp on "Help Me."
Rick Danko used the Chilis as back-up band and opening act for his some of his solo shows in the late '80s.
Sidemen
| | | |
| --- | --- | --- |
| 1. | Knocked off Your Feet | |
| 2. | Empty Bottles | |
| 3. | Times Gettin' Tougher... | |
| 4. | She's All Woman | |
| 5. | Hats Off | |
| 6. | Baby Rock | |
| 7. | Rich Folks | |
| 8. | Fool for You | |
| 9. | Help Me | |
| 10. | Good Rockin' Tonight | |
The Chili Brothers - Empty Bottles - 1988 - North Star SB008
Compact Disc: 2005 - NS0008
---
[History] [Members] [Library] [Discography] [Videography] [Filmography] [Pictures] [Audio Files] [Video Clips] [Tape Archive] [Concerts] [Related Artists] [Merchandise] [Guestbook] [Chat Room] [Search] [What's New?] [Main Page]
Webmaster