Hallvard T. Bjørgum: Free Field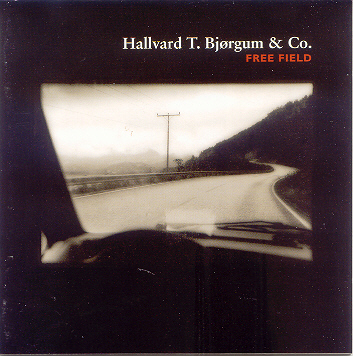 2003 release from Norwegian traditional folk music artist/ Hardanger fiddle player Bjørgum. Among the many guests on the album are Garth Hudson and Band-related artists like Blondie Chaplin (Beach Boys, Rolling Stones, toured with Rick Danko in the '70s and '80s and joined The Band for a while after Richard Manuel's death in 1986), Eric Andersen and Jonas Fjeld (who worked as a trio with Rick Danko in the '90s, releasing two wonderful CDs) and Kirsten Bråten Berg (singer on Danko/Fjeld/Andersen albums).
Hallvard T. Bjørgum himself performed live with the D/F/A trio and played on both their '90s albums. When Garth, Jonas Fjeld and Eric Andersen toured Norway as Hudson/Fjeld/Andersen in May 2001, Bjørgum was part of the touring group.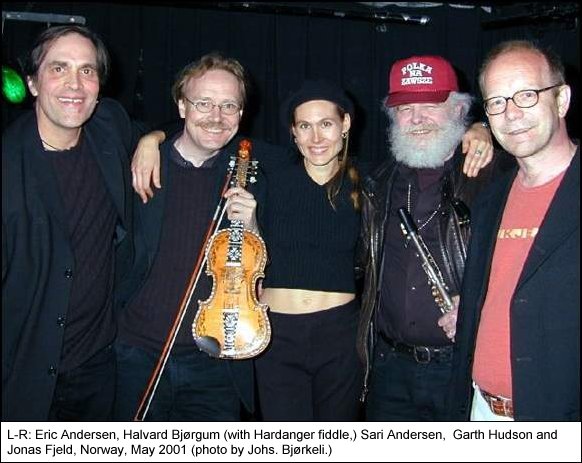 Free Field is an attempt to unite ancient folk music with rock. The opening track has Garth Hudson "meditating" over a traditional Norwegian "stev" theme played by Bjørgum (a "stev" is a special way of singing a story). Then there is an old-style dance number (a "gangar") sung by Blondie Chaplin and an absurd, but fascinating, track with a mixture of "slått" (traditional Hardanger fiddle dance music) and The Band's "Rag Mama Rag." They also throw in a Hank Williams number, a Jonas Fjeld song, an English translation of another "stev", sung by Eric Andersen, and finally some folk music from former Soviet republic Aserbajdsjan.
Tracks
Free Field
Nils
Rag
Morning walk
Hjuringen
Stev
Olav
Reisaren
Rideboll
Tello
Nor
Free field stev
Hallvard T. Bjørgum - Free Field - 2003 - Sylvartun Sylvcd9
---
[History] [Members] [Library] [Discography] [Videography] [Filmography] [Pictures] [Audio Files] [Video Clips] [Tape Archive] [Concerts] [Related Artists] [Merchandise] [Guestbook] [Chat Room] [Search] [What's New?] [Main Page]
Webmaster