J.C. Hopkins: It's a Sad and Beautiful World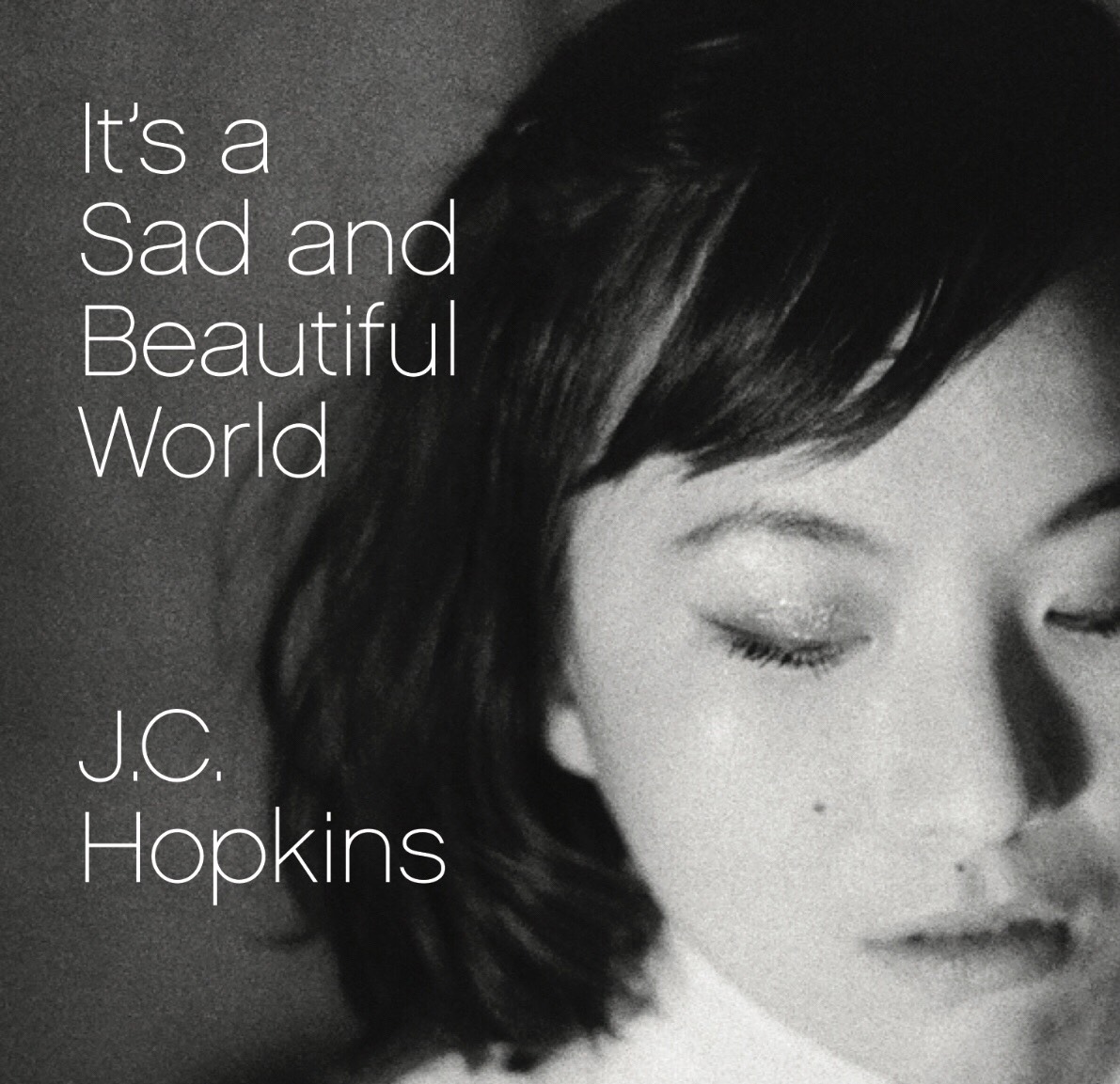 Recorded in 2004 by American bandleader, multi-instrumentalist, composer, songwriter and Grammy-nominated (for his work with Norah Jones and Willie Nelson) producer J.C. Hopkins, It's a Sad and Beautiful World is a collection of original songs that finally saw the light of day in July 2018. The album features an impressive lineup of musicians from both the jazz and rock world.
Levon Helm and Garth Hudson make a rare appearance here, recording together again after The Band called it a day in 1999. Levon and Garth join Hopkins on two songs ("Upside Down" and "Walking Cane"), with Garth staying on board for another five, playing accordion, Hammond organ, drums, piano, mellotron and melodica:
"For classic rock fans, It's A Sad and Beautiful World will no doubt be appreciated first for its quasi-reunion of The Band members Garth Hudson and Levon Helm, who anchor the spirited mid-tempo blues rock opener "Upside Down" (featuring Hudson on Hudson's wild Hammond B-3 solo) and "Walking Cane," whose vocals sway atop the formidable charms of Hudson's accordion and melodica. Hudson's rooted grace also animates the accordion fired, zydeco-tinged "Big Sister," whose outro lyrics find Hopkins singing "Have a Little Faith" like a mantra; the rollicking, churchy Hammond B-3 and brass driven "Saturday"; and the mystical, meditational "It's Good to Be Alive," which features some of Hopkins' dreamiest, hippy-dippy vocals backed by Hudson's mellotron and piano."
-- Jonathan Widran, The JW Vibe, July 2018
Garth Hudson also appears in the video for the track "Walking Cane".
Other notable folk and rock musicians who joined Hopkins in the studio near Woodstock for the session are Teddy Thompson (son of folk icons Richard and Linda Thompson), singer/songwriter Martha Wainwright (daughter of Loudon Wainwright) and the late, great Canadian folk musician Kate McGarrigle (mother of Martha Wainwright) whose expansive resume includes work with Snow Patrol and Hole. From the jazz world Victor Lewis, Vincent Chancey, Doug Wieselman also provide accompaniment, giving the sound of the record a genre-crossing baroque-pop feel.
Tracks
Upside Down
It's a Sad and Beautiful World
Big Sister
Saturday
Us Versus Them
Just That Way
It's Good to Be Alive
Walking Cane
J.C. Hopkins - It's a Sad and Beautiful World - 2018 - Baroque Rock Records
---
[History] [Members] [Library] [Discography] [Videography] [Filmography] [Pictures] [Audio Files] [Video Clips] [Tape Archive] [Concerts] [Related Artists] [Merchandise] [Guestbook] [Chat Room] [Search] [What's New?] [Main Page]
Webmaster