Jerry Garcia Band: Jerry Garcia Band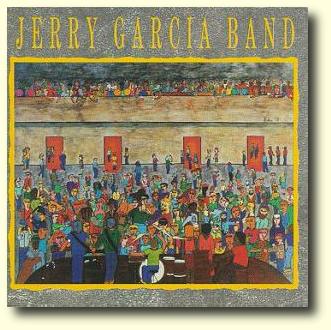 A double live album recorded in 1990 and featuring extended versions of songs by Bruce Cockburn, Bob Dylan, Smokey Robinson, the Beatles, the Band, Los Lobos, and others. The Band song covered is "The Night They Drove Old Dixie Down", a nine and a half minute(!) long track. The song "Evangeline" on Jerry Garcia Band is not by the Band, but a cover of an original from Los Lobos' excellent How Will the Wolf Survive.
The Jerry Garcia label released several live recordings of "Dixie" in their Pure Jerry CD series in 2004 and 2005.
Tracks
Way You Do the Things You Do
Waiting for a Miracle
Simple Twist of Fate
Get out of My Life
My Sisters and Brothers
I Shall Be Released
Dear Prudence
Deal
Stop That Train
Senor (Tales of Yankee Power)
Evangeline
The Night They Drove Old Dixie Down (3.0MB)
Don't Let Go
That Lucky Old Sun
Tangled up in Blue
Jerry Garcia Band - Jerry Garcia Band - 1991 - Arista 18690-2
---
[History] [Members] [Library] [Discography] [Videography] [Filmography] [Pictures] [Audio Files] [Video Clips] [Tape Archive] [Concerts] [Related Artists] [Merchandise] [Guestbook] [Chat Room] [Search] [What's New?] [Main Page]
Webmaster