Various Artists: Late Night Tales - Midlake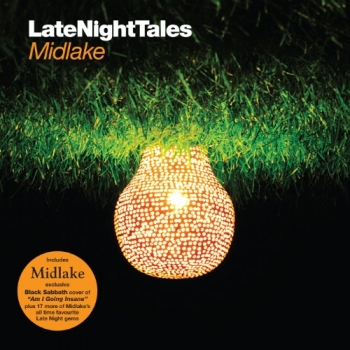 Late Night Tales and its predecessor Another Late Night are the names of two related series of DJ mix albums released on Late Night Tales independent record label. The tracks on the albums are selected and mixed by a diverse selection of DJs, recording artists, and bands, asked by Late Night Tales "to compile an album of their favorite music that inspired them to make music their profession - their favourite of the favourites". Many of the albums end with a story track, read by famous Brits.
The 2011 LNT compilation consists of tracks selected by Texas jazz/indie-rock band Midlake. The last track on the CD (excluding the spoken-word outro) is The Band's beautiful, Richard Manuel-penned "Whispering Pines".
Tracks
Bob Carpenter - Silent Passage
Bread Love & Dreams - Time's The Thief
Fairport Convention - Genesis Hall
Steeleye Span - The Blacksmith
Lazarus - Warmth Of Your Eyes
Espers - Caroline
Jimmie Spheeris - Esmaria
Scott Walker - Copenhagen
Midlake - Am I Going Insane (Exclusive Black Sabbath Cover Version)
Bjork - Unravel
Beach House - Silver Soul
Sandy Denny - Carnival
The Flying Burrito Brothers - Christine's Tune
Jan Duindam - Happiness & Tears
Twice As Much And Vashti - Coldest Night Of The Year
Sixto Rodriguez - Crucify Your Mind
Nico - These Days
The Band - Whispering Pines
Will Self - The Happy Detective - part. 4 (Exclusive Spoken Word Piece)
Various Artists - Late Night Tales: Midlake - 2011 - Late Night Tales ALNCD24
---
[History] [Members] [Library] [Discography] [Videography] [Filmography] [Pictures] [Audio Files] [Video Clips] [Tape Archive] [Concerts] [Related Artists] [Merchandise] [Guestbook] [Chat Room] [Search] [What's New?] [Main Page]
Webmaster