Mary Gauthier: The Foundling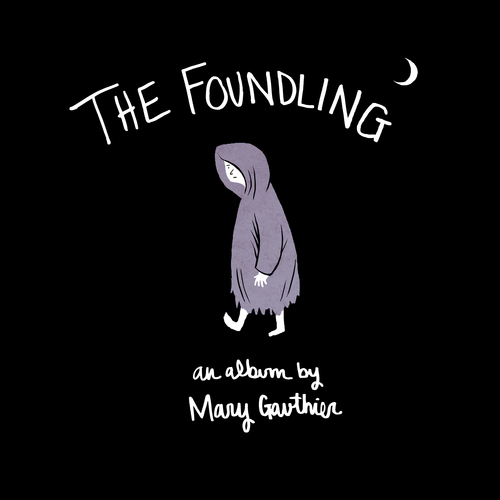 The Foundling, released in May 2010, is a very personal album from one of America's greatest songsters, with a beautiful song cycle. Garth Hudson can be heard on tracks 4, 5, 6, 7, and 9.
Autobiographical song cycle about the pain of growing up an orphan...
Rating: 5 (out of 5) stars

Over recent LPs Louisiana-born Gauthier seemed to have put away her troubled past, but here she confronts demons anew, narrating the wound left by being abandoned as a baby, growing up an adopted orphan and her addiction as a teenage runaway. Not since Lennon howled "Mother" have there been songs as naked and fraught as "Mama Here, Mama Gone" and "March 11 1962", the latter detailing Gauthier's unsuccessful attempt to meet her mother. Produced by Cowboy Junkie Mike Timmins, with backing from sister Margo and Garth Hudson, some supple playing beautifully offsets a dark emotional core.
--Neil Spencer, Uncut magazine, May 2010
Tracks
The Foundling
Mama Here, Mama Gone
Goodbye
Sideshow
Interlude 1
Blod Is Blood
March 11, 1962
Walk In The Water
Interlude 2
Sweet Words
The Orphan King
Another Day Borrowed
Coda
Mary Gauthier - The Foundling - 2010 - Razor & Tie Music 7930183099
---
[History] [Members] [Library] [Discography] [Videography] [Filmography] [Pictures] [Audio Files] [Video Clips] [Tape Archive] [Concerts] [Related Artists] [Merchandise] [Guestbook] [Chat Room] [Search] [What's New?] [Main Page]
Webmaster