Ronnie Earl: Ronnie Earl and Friends
Guitarist Ronnie Earl (born Ronald Horvath) was born March 10, 1953, in New York City, but later moved to Boston. In 1975, while attending a Muddy Waters concert, he was so moved by what he heard that he decided to learn the guitar and dedicate himself to mastering the blues tradition. He was soon playing in clubs in and around the Boston area as well as backing various blues artists on tour. He claims that his main influences were T-Bone Walker, B.B. King, Magic Sam, and Robert Jr. Lockwood. In 1980, he replaced Duke Robillard in Roomful of Blues and worked with that band for eight years, helping to take the band to national acclaim. In the 1980s, Earl recorded three solo albums with his band the Broadcasters that were very well received: Smokin', (Black Top, 1983) They Call Me Mr. Earl (Black Top, 1984), and I Like It When It Rains (Antone's, 1990). Earl left Roomful of Blues in 1988 and continues to perform and record. His intense guitar style, somewhat in the style of T-Bone Walker, has made him one of the most respected young players in the business - much in demand as a backup musician for recording dates.
--Michael Erlewine, All Music Guide

The guest list on the September 2001 release Ronnie Earl and Friends includes some of the most prominent living blues artists. Luther "Guitar Junior" Johnson contributes lead vocals on the midtempo opener, "All Your Love," while Irma Thomas lends her pipes to the sultry medley, "Iíll Take Care of You/Lonely Avenue." Fabulous Thunderbirds alumnus Kim Wilson brings his vocal and harp skills to a half-dozen tracks, including the B.B. King classic, "Rock Me Baby," and trades harp licks with Chicago blues veteran James Cotton on "One More Mile," "No More" and "Mighty Fine Boogie." Levon Helm, drummer and co-founder of the Band, keeps it all together and in the pocket with tight drumming on all thirteen tracks. Veteran journalist Ted Drozdowski, who was on hand when tape was rolling at Bearsville Studios in Woodstock, NY, in November 2000, called the sessions "a full-on collaboration between Ronnie and people he has known and loved for years."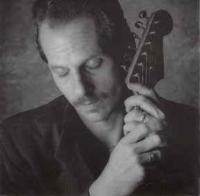 Ronnie Earl
Tracks
All Your Love
Rock Me Baby
I'll Take Care of You / Lonely Avenue
Mighty Fine Boogie
One More Mile
Bad Boy
Twenty-five Days
No More
Last Night
New Vietnam Blues
Marie
Blue and Lonesome
Looking Good
Performers
Ronnie Earl - guitar
James Cotton - harmonica
Levon Helm - drums
Luther "Guitar Junior" Johnson - vocal and guitar
Paul Marrochello - rhythm guitar
David Maxwell - piano
Jimmy Moradian - bass
Tim "Juice" O'Connor - rhythm guitar
Irma Thomas - vocals
Michael "Mudcat" Ward - bass
Kim Wilson - vocal and harmonica

Ronnie Earl - Ronnie Earl and Friends - 2001 - Telarc CD-83537
---
[History] [Members] [Library] [Discography] [Videography] [Filmography] [Pictures] [Audio Files] [Video Clips] [Tape Archive] [Concerts] [Related Artists] [Merchandise] [Guestbook] [Chat Room] [Search] [What's New?] [Main Page]
Webmaster