Colin Linden: South at Eight North at Nine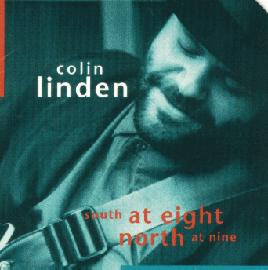 Members of The Band have been guesting on Canadian blues/rock artist Colin Linden's albums When the Spirit Comes (1988), South At Eight, North At Nine (1993), and Through the Storm Through the Night (1995). Linden has performed live with Band members several times and he co-wrote songs and played on The Band's 1993 comeback album Jericho.
For more on Colin Linden and this album, see the Colin Linden web pages.
Tracks
Go Wherever You Want To
I Want To Be Loved
The Way Heaven Feels
Singing This Song
Gonna Get On My Feet After a While
Black Horse Blues
Still Yesterday
Positively the One
Dry Land
Scrambled Eggs
Richard Lee
Keep Your Lamp Trimmed and Burning
The Leap O' Faith
Sidemen
(only members of The Band listed)
Rick Danko
Levon Helm
Garth Hudson
Colin Linden - South at Eight North at Nine - 1993 - Columbia Records
---
[History] [Members] [Library] [Discography] [Videography] [Filmography] [Pictures] [Audio Files] [Video Clips] [Tape Archive] [Concerts] [Related Artists] [Merchandise] [Guestbook] [Chat Room] [Search] [What's New?] [Main Page]
Webmaster