Doug Paisley: Strong Feelings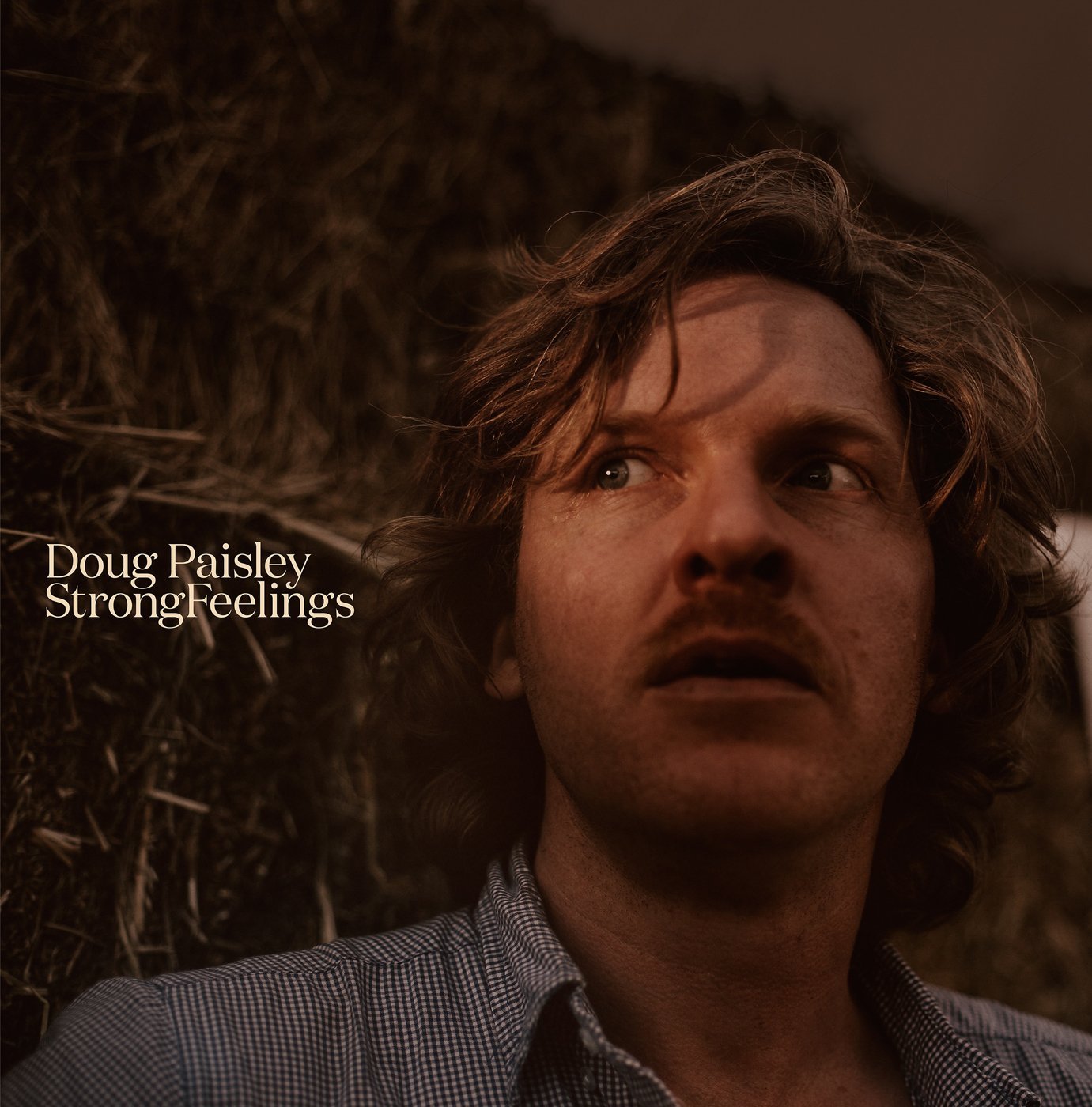 Doug Paisley writes with a subtle beauty, with a steel-toed determination, with a twilit ache. Context, however, is everything in music. Otherwise, they wouldn't be songs; they'd be poetry. The Band's Garth Hudson provides that context, once again, on Strong Feelings.
This forthcoming album's unquestioned centerpiece is the ruminative "What's Up Is Down" -- a song that explores, without artiface or cutesy feints, the feeling of falling ass over teakettle for someone. There's as much fear as exhilaration in that tumbling, weightless trip, and Paisley (with a vocal assist from the always mysterious Mary Margaret O'Hara) goes a long way toward capturing that with the lyric. But Hudson, playing a CD 318 piano once owned by Glenn Gould, does the rest -- balancing the proceedings with a carefully drawn, almost crystalline hopefulness.
Elsewhere on Strong Feelings, due January 21, 2014 on No Quarter Records, Paisley sings with a similar fortitude (and a voice that's been favorably compared to AM Gold) about an unbending, if devastatingly lovelorn chase for lost passion ("Radio Girl"), a quiet and desperate wait for his luck to change ("Old Times") and the gospel-tinged realization of our shared fate, with an absolutely otherworldly contribution from Hudson ("Growing Souls").
All of them possess this Canadian singer-songwriter's by-now-expected done-live nerviness, but with a slightly more conceptualized feel than 2010's Constant Companion, which also featured Hudson.
This one feels more thought out, with emotions -- and arrangements -- that are more completely sorted through. It comes as no surprise, for instance, to learn that "To and Fro," a gutsy rumination on life's circular challenges, has been banging around in Paisley's head for seven or eight years.
Then there's "Song My Love Can Sing,"a gruff examination of a once-troubled, now-departed love, that finds Hudson adding just the right amount of melancholy introspection -- shading the verses with dark colors, and then adding a series of heart-squeezing flourishes through the song's middle. He remains, as he always was with the Band, Paisley's secret weapon.
-- Nick DeRiso, Something Else! Reviews, January 2014
Tracks
Radio Girl
Song My Love Can Sing
It's Not Too Late (To Say Goodbye)
Our Love
What's Up Is Down
Old Times
Growing Souls
To And Fro
Where The Light Takes You
Because I Love You
Doug Paisley - Strong Feelings - 2014 - No Quarter Records NOQ036
---
[History] [Members] [Library] [Discography] [Videography] [Filmography] [Pictures] [Audio Files] [Video Clips] [Tape Archive] [Concerts] [Related Artists] [Merchandise] [Guestbook] [Chat Room] [Search] [What's New?] [Main Page]
Webmaster