Townhall: The New Song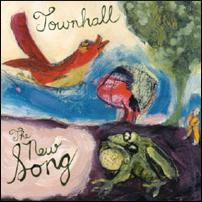 Philadelphia band Townhall's first album Live at the Point, released on their own label in 2001, was recorded at The Point in Bryn Mawr, PA, a venue where Garth Hudson and the Crowmatix have performed several times. One reviewer of the album claimed that "Townhall plays like The Band if they had listened to hip-hop. They sing like Van Morrison if he was in a better mood."
While Garth Hudson was in Bryn Mawr in October 2002, he visited RuffHouse studios (around the corner from The Point) and sat in with Townhall while they were recording their new album titled The New Song, released in January 2003. Garth appears on the final track of the album titled "Tomorrow's Lullaby," on which he plays accordian.
For more about Townhall and their music, see the official Townhall web site.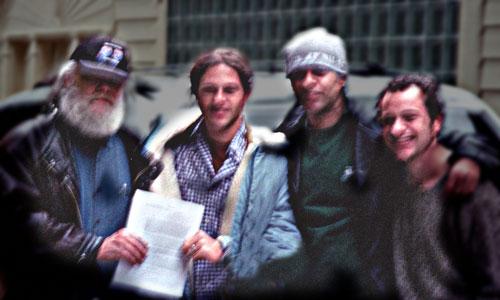 Garth Hudson with Townhall, Bryn Mawr, PA, October 2002
Tracks
Confusion
Premonitions
Family
Working For Another Song
Limousine
Ellie Mae
The New Song
Miss Saturday Night
Mama
Chevy
Master Of The Universe
Tomorrow's Lullaby
Townhall - The New Song - 2003 - Townhall Music
---
[History] [Members] [Library] [Discography] [Videography] [Filmography] [Pictures] [Audio Files] [Video Clips] [Tape Archive] [Concerts] [Related Artists] [Merchandise] [Guestbook] [Chat Room] [Search] [What's New?] [Main Page]
Webmaster