Bobby Jameson: Working!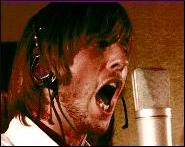 Bobby Jameson

Pianoman, harp player and singer Bobby Jameson, who recorded some of Franks Zappa's early material in the beginning of the '60s, included a cover of "The Weight" on his second solo album Working! from 1969.

Born Robert Parker James in Tucson, Arizona, he recorded a few 45s for Verve that did well on Radio stations in Cleveland, OH and Detroit, MI, in the early '60s, then went to the UK and recorded with, among others, the Rolling Stones in 1965. His first solo album, Color Him In was released by Verve in 1967. He also recorded an album titled Songs of Protest and Anti-Protest that was released under the pseudonym Chris Lucey in the U.S., and under his "real" name in the U.K., with the title changed to Too Many Mornings.
Tracks
Palo Alto (Jameson,R. P.)
Norwegian Wood (Lennon,John/McCartney,Paul)
I'll Be Your Baby (Dylan,Bob)
The Weight (Robertson,Robbie)
Don't Think Twice, It's All Right (Dylan,Bob)
Gentle on My Mind (Hartford,John)
Broken Windows (Jameson,R. P.)
Singing the Blues (Endsley,M.)
Ain't That Lovin' You Baby (Reed,Jimmy)
Bout Being Young (Jameson,R. P.)
Sidemen
Ray Kelley, strings
James Burton, dobro
Mike Deasy, guitar
Red Rhodes, steel guitar
Bobby Jameson, piano
Israel Baker, strings
Ben Benay, guitar/harmonica/arranger
Fred Borkgren, engineer
Bobby Bruce, strings
Roy Catron, horn
Steve Clark, producer
Harold Dickrow, strings
Jesse Ehrlich, strings
Sid Feller, arranger
Toxey French, drums
Nathan Gershman, strings
Jerry Grant
Michael Henderson, arranger
Jim Horn
Richard Hyde
Armand Kaproff, strings
Bill Krudsch, strings
Leonard Malarsky, strings
Ollie Mitchell, horn
Jerry Scheff, bass
Sid Sharp, strings
Tibor Zelig, strings
Bobby Jameson - Working! - 1969 - GRT 10004
---
[History] [Members] [Library] [Discography] [Videography] [Filmography] [Pictures] [Audio Files] [Video Clips] [Tape Archive] [Concerts] [Related Artists] [Merchandise] [Guestbook] [Chat Room] [Search] [What's New?] [Main Page]
Webmaster