Rick Danko and Friends
Ed Burke's, Boston, MA
---
by Chris Cowles
From the "It's Alive" section of Relix magazine, Vol. 15, No. 2, April, 1988.
The text is copyrighted, please do not copy or redistribute.
---
And what a treat it was.
In his first area appearance in nearly nine months, Rick Danko made a triumphant return to Boston and he didn't come alone. Enlisting the help of former NRPS pedal steel player Buddy Cage and harpist Sredni Vollmer, m the former Band bassist performed two sets of nifty country and R&B in the intimate setting of a sold-out Ed Burke's.
From Band classic to a number of traditional arrangements, no matter what Danko did, he did it well and with a sense of newly found youth and vigor which was easily sensed in his opener "Java Blues" from his first solo work. The trio meshed easily together while Cage's pedal steel danced as if beset by devils. Renditions of "Twilight is the Hardest time of Day," "It Makes No Difference," Stage Fright" and "Mystery Train" all were flawlessly done with the latter bringing back fond memories of Danko's brief tour with the late harp-great Paul Butterfield.
Danko's second set was a cornucopia of bluesy gems and with the evening's opening act, The Screaming Cayote's, (sic) joining him on stage, it became an acoustic steamroller. James Taylor's "Bartender's Blues," "Keep on the Sunny Side of Life," the Negro spiritual "Jimmy Crack Corn and I don't Care," and "Walkin' Blues" were a handful of the crowd pleasers that made up the second set, but there were some special moments in the set that brought a hush to the packed house. "Long Black Veil," from the Band's first album and "Let's Go Out in a Blaze of Glory" each built beautifully leading into two of the most beloved Band numbers, "The Weight" and Danko's encore of the evening which brought back memories of Richard Manuel, the rollicking "Shape I'm In."
All-in-all, a joyous evening of laid back music with two survivors of the rock and roll circus, Danko and Cage. Backstage, each was amiable and relaxed with the small throng of people gathered around them. Danko's "retirement plan" of doing small shows such as this have proved to be a step in the right direction and he couldn't do it with finer friends.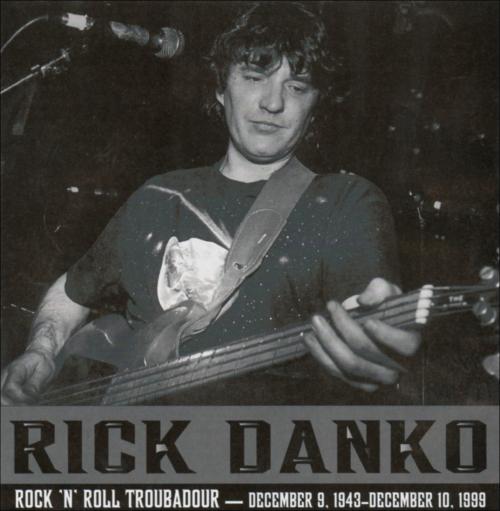 ---
[History] [Members] [Library] [Discography] [Videography] [Filmography] [Pictures] [Audio Files] [Video Clips] [Tape Archive] [Concerts] [Related Artists] [Merchandise] [Guestbook] [Chat Room] [Search] [What's New?] [Main Page]
Webmaster