Rick Danko
Columbia, MD, June 19, 1999
---
Review of Rick Danko's concert at the Columbia Festival of the Arts, June 1999. Copyright © 1999 Jonathan Katz
---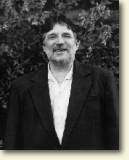 From the concert ad: Rick Danko and His Band - Concert Headliner: "Soul music of deep and lasting appeal." - The Rolling Stones. He played Woodstock in the 60's, Madison Square Garden in the 90's, sang at the fall of the Berlin Wall, was inducted into the Rock N Roll Hall of Fame, and through it all, this former bass player for Bob Dylan has stayed true to his rootsy Southern soul.

For a brief respite from work, I log onto the web site and check out what's new, and find that Rick Danko is playing a free concert in my own home town! But my excitement is almost immediately dashed by a foreboding that there is something else happening on that date that is going to keep me from going to the concert. Moments later I confirm that the date is indeed encumbered by my wife's cousin's wedding - we will be out of town. Bad luck had just stung me!

A few days go by and my wife and I are discussing the wedding plans. She mentions that she's not too keen on going because we don't have anyone with whom we can leave the kids. Now that just gave my heart a throb, to the bottom of my feet. Now, our general rule is that each one of us makes decisions about their own families, so I just let her know that whether we go to the wedding is her decision....., and if we don't that we should go to the concert. And then I wait, and as her thoughts solidify the wedding is out. Fantastic!

The concert is part of the Columbia Arts Festival which is a yearly event here. Jugglers, singers, dancers and other artists perform throughout a week each summer - Not quite saints and sinners...losers and winners or all kinds of people you might want to know. Usually I'm not too interested, but this year is obviously different. I look through the local paper for any mention of the concert - there isn't much. Finally a short blurb. "Rick Danko "Soul music of deep and lasting appeal." quoted from The Rolling Stones (sic). And "He played Woodstock in the 60's, Madison Square Garden in the 90's, sang at the fall of the Berlin Wall, was inducted into the Rock 'N Roll Hall of Fame, and through it all, this former bass player for Bob Dylan has stayed true to his rootsy Southern soul..." The usual stuff.

A some point the thought crosses my mind that maybe I can talk to him when he's here; maybe even interview him for Jan's website. I call his booking agent. "I'd like to interview Rick Danko."

"You'll have to contact Aaron Hurwitz, call this number."

I take the next step and get an answering machine and leave a message and my number. Not too long after that Aaron Hurwitz returns my call. "He'll be at this number for the next few minutes if you want to call him now."

Aaron obviously reached the conclusion that I was press, so I explain that I want to talk to him for Jan's web site. Aaron replies that I should talk to him on the day of the concert. "That's good" I respond, and I let it drop. For the next couple of days I can't help but think that I missed a once in a lifetime opportunity. On the other hand, I would have gotten that opportunity by deception, and I would have won my harp but lost in sin.

The day of the concert I pass the site as I am running errands and I think, "Maybe there's a sound check." So I pull into the parking lot and as I am looking for a space I notice a small RV with NY plates just ahead of me, also seemingly looking for a space, and slowing down traffic. I put the obvious together, and as I am waiting in line behind the RV Aaron Hurwitz gets out. I park and get out of my car. Next out of the RV is Rick Danko. I walk over and as I am approaching him he recognizes I guess what is a familiar look on my face. He knows that I know who he is and seems not to mind. I extend my hand and introduce myself.

"Don't I correspond with you?" he responds,

And I think, "If I had known that he was accessible I would have called that day!"

Idle chat follows. I tell him that I'm his biggest fan in Columbia [that comment couldn't get any dumber!] Rick says "the band should be there soon." "The Band?" I think, but I'm sure that it couldn't be The Band - so I don't ask. Rick says that they just got in and are trying to figure out where to park. Aaron returns and Rick says, "Gotta go."

I hang out at the concert site and determine there won't be a sound check. The festivities are ongoing and there's no way there could be a sound check at this point. And I have errands to run! As I'm leaving I see where they parked the RV, down the hill near the lake. I recognize Rick's silhouette sitting under a tree by the lake. At least from my distance it looks like a picture of Rick in the "Jericho" booklet. I briefly consider driving over to where the van is parked, but I decide not to intrude - I don't want to bug him. And I've still got errands to run!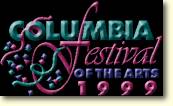 I leave the house at 9:30 - the concert's at 10. When I get there I park and walking to the concert site I pass the RV - its dark. At the site its not too crowded and its easy to walk down to the stage. There are some clog dancers performing in their underwear. Rick is standing next to the stage on the left side amused by the sight onstage. I walk around behind the stage from the right side and watch the dancers for a while. I decide not to bother Rick before the concert, even though it doesn't seem like it would be an intrusion. I introduce myself to Aaron Hurwitz, who is also there talking with a few others, and he introduces me to Marie Spinosa. He remembers my call and we chat for a while.
Aaron was gracious and seemed to enjoy talking. I told him how much I enjoyed "Jubilation" and asked about what's coming up. He said that there aren't any current plans for the Band to do anything together, but there's no animosity - just no current plans. He added that he talks to all of them regularly, and probably more than anyone. Levon's getting better all the time and his voice is getting much stronger. We talked about old tapes and bootlegs. He mentioned that sometime back he put together a tape of material from the Ronnie Hawkins days. I asked if it was going to be released - "I'd love to hear it." Imagine trading tapes with Aaron! [Though I doubt that I would have anything that he would want.] Unfortunately, the Band didn't like the sound quality of the tape from the Hawkins days so its not going to be put out. He asked if I knew of a bootleg that contains "Atlantic City" and some older material. I didn't recall that one, but later wondered whether its the Las Vegas boot.
"So what's coming up?"
Aaron said that there's a new live album from Rick that will be out soon.
Rick then came over and Aaron introduced me. I said that we had met earlier that day and we shook hands again. Aaron and Rick then went off to talk and get ready for the concert.
I chatted for a while with Marie Spinosa. She tells me a bit about Rick's new live album. They didn't record it for intentionally for release but it sounded great. Its from a private concert, a small party, that he did recently with a large backing band. The band included a horn section including Tom Malone and the Saturday Night Live horns. Marie says that there's always something new going on, and tells me a bit about tonight's backing band, Kings In Disguise. They've played before with Rick at other concerts and he's asked them to join him before. We talk about what's in the vaults and she mentions that the recordings with Champion Jack Dupree are great. Rumored recordings with Sonny Boy Williamson are also mentioned.
The concert starts and I grab a seat on the lawn a few rows back. The M.C. introduces Rick with the usual facts: He's from Canada; He played bass for Bob Dylan; He's in the R&RHOF; etc. Rick takes the stage thanks the M.C. and says that the plan is for Kings In Disguise to play a couple of songs first and turns it over to them.
They sound strong and good. According to their web site, Kings in Disguise were formed by Tim Carbone as a side project of the band Blue Sparks From Hell in the summer of 1989. The play original material and covers. They have had some personnel changes and have released a couple of CD's on the indie label Buy or Die. Their web site also states that they "have accompanied such musical luminaries as Rick Danko, Alejandro Escovedo and Garnet Rogers..."
It takes a few moments to place the first song: an inovative version of Jimi Hendrix's "Cross Town Traffic." The next one is its equal, but I don't know it. Then Rick comes on stage again, this time with Aaron. With Kings In Disguise they launch into "Crazy Moma." I'll admit that I've never really liked this song, but tonight it sounds great. Maybe its the excitement of seeing Rick live, but I think that it sounded better than I've ever heard it before. The next song is "Stage Fright" and the band sounds great, including Aaron, and I'm loving life. Kings In Disguise leave the stage and Aaron and Rick go into "Book Faded Brown" after which Rick plugs "Jubilation." Next is "Blind Willie McTell" and I can't believe how good they sound without a sound check. Kings In Disguise come back for "Long Black Veil," and I think it is during this song that Rick starts dancing! He sounded great [His voice was strong and true, and I haven't heard him sound as good in years], and [I've said it before] Aaron and the band sounded great. Rick then excuses himself and Aaron and Kings In Disguise do two songs that I didn't recognize, but I think were called "Next Time You See Me" and "Let The Four Winds Blow." Aaron with Kings In Disguise rocked. Rick then came back on as the second of these songs finished up. He then introduced the next song with "Levon Helm couldn't be here tonight but we're going to do this next one anyway." The band then starts "The Weight" and follows with a surprise [at least for me] "Ophelia." Rick encored with "The Shape I'm In" and that's it. Way too short for me, but its getting late for Columbia, MD.
Immediately after the concert Rick signs a few autographs and talks with fans. I overhear someone ask if he'll be getting back together with Robbie Robertson. He responds with an off-handed "I wouldn't count anything out." I ask him to autograph a cassette of the 1978 L.A. Roxy concert, and as he's doing so, point out what it is that he is signing - it doesn't register or he's not impressed. After a while Rick heads back to the RV. I hang out a bit longer as Aaron packs up his keyboards. He asks if I got a chance to talk to Rick. I tell him briefly, but that I didn't want to make a pest of myself. But I would still like to ask him a couple of questions for Jan's web site, if it wouldn't be an intrusion. Aaron hooks me up with Rick's son Justin who is on his way back to the RV. "Tell him its for the internet, he likes that," Aaron advises.
When we get to the RV Justin invites me in. I tell him to check if its o.k. first. So I'm standing outside the RV and the unlatched door swings open - I gently close it. After a few minutes Justin says that Rick will be out in a minute - I'm glad I didn't go in with Justin. In a few more minutes Rick comes out. We shake hands again and he indicates that I should start.
"Everyone wants to know if the Band is going to get back together."
"Sure" he says with the clear message that this was a non-answer.
"But are there any definitive plans?" I pursue the question further than I should.
"I just got off stage," Rick responds.
"What's coming up," I then ask.
Rick tells me about the new album, "Its called 'Live at Breeze Hill.'" [I'm not sure if I have the name correct.] Then he gives me a definitive "Hey Thanks" - end of interview.
I tell him thanks as he goes back into the RV. I wasted time with questions for which I already knew the answers, but I felt that I had to get it straight from Rick. And I didn't get to ask much of what I had planned to ask. Who sang "Holy Cow" on "Moondog Matinee?" Who wrote "Ferdinand The Imposter?" When was the new House Of Blues record done, and does Levon sing on it? Will any of the live material from his '78 tour that I've heard be released? And what songs from "The Basement Tapes" were recorded at Shangri La? And lots of questions about Richard and Levon.
I guess I eventually crossed the line and made a pest of myself. I hope I wasn't too bad. I sure enjoyed talking to him and of course hearing him play once again! On the way home I kick myself for not bringing a tape recorder.
---
[History] [Members] [Library] [Discography] [Videography] [Filmography] [Pictures] [Audio Files] [Video Clips] [Tape Archive] [Concerts] [Related Artists] [Merchandise] [Guestbook] [Chat Room] [Search] [What's New?] [Main Page]
Webmaster