Ten years ago, on the morning of December 10, 1999, I struggled through tears to write the official press release announcing the death of Rick Danko. In between fielding calls asking for confirmation--even before the news was officially on the wire--I listened to the few voicemails of Rick's that were still on my phone, trying to convince myself that if his voice was here, he was still here.
With each successive phone call from someone asking for confirmation, for cause of death, for last words, for final performances, for names of surviving family members, the truth began to sink in amid fits and bouts of denial. Denial and anger. Anger at every person who dared to ask a question. Who dared to refer to him in the past tense. The names of the callers and the media outlets they represented got more and more credible and significant--David Fricke, Greil Marcus, Billboard, Rolling Stone, the Associated Press, the New York Times--forcing me to face, against my will, that this was real. Rick was gone.
Ten years later, so many people still feel the loss. To mark this important anniversary of Rick's passing, I decided to reach out to people who knew Rick in different ways--friends, colleagues, some who knew him for decades, some for a few months, some who performed with him a handful of times--and asked them to share their thoughts, feelings, memories, and stories of Rick.
I was overwhelmed--but not really surprised--by the response I recieved and by the outpouring of love and loyalty for him.
Thank you to everyone who contributed to this dedication, as well as all the "behind-the-scenes" people who helped with contact information, interviews, photos, etc. An extra-special thanks to Garth Hudson and Robbie Robertson.
~o0o~
"I remember that Rick had a great memory. When I joined the Hawks, Ronnie [Hawkins] wanted me to give music lessons to everyone, so I tried that a little bit. I bought five books on music theory, little books, and passed them out, but I didn't get much response. The first lesson was that I changed the chords in 'Georgia.' There's a diminished chord that comes along in the verse and I changed that and, as far as I can remember, that was lesson one. Lesson two was another song, and that awareness of conventional chord movement, or, you might say, 'uptown chordal procedure,' became more familiar to them. In our recorded work, there are many unusual changes, and Rick picked up those changes that were made in the chords, and remembered them and played them accurately through his life. He also remembered anecdotes and situations.

Rick had three great talents: one was playing the bass, one was singing, and the other was being a humorist. He had his familiar sayings… 'Pay attention!' or 'Got a minute?' and he had a backstage prod that I heard him say a few times, 'the sooner we get on, the sooner we get off.' People remember his emotions and his energy and in Rick's domain, he was a king—he could take over the room, and that is a rare talent. There is no one better loved in this world than Rick Danko."


~Garth Hudson
"Some things you never get used to...

Rick was the most outgoing, spiritually uplifting member of The Band. A lot of times when I would come up with an idea or a new song, it was Rick that I was most anxious to share it with first. His enthusiasm and encouragement often gave me something I needed to fulfill those ideas.

There are times when I've wanted to call Rick up and tell him something I was excited about in that moment. Can't do that no more, and I can't get used to that."


~Robbie Robertson
"The Rick I knew as an unfailingly friendly, open-hearted guy who was always accessible to his musical friends. I have many great memories of him, but one in particular stands out in my mind.

It's widely known that Rick could sing just about anything and make it sound good. Well, back in the late '80s, my brother Artie and I hosted a radio show for WAMC, the public radio station in Albany, and Rick would occasionally come on as a 'special guest.' (That in itself tells of his generosity: he drove an hour each way and spent an evening in the studio for no pay except the fun of doing it.) On one of these shows, which was later released on a "best of" CD, he asked to sing the old folk chestnut, 'Jimmy Crack Corn.' I thought it was a joke at first, but what came out, with Rick on guitar and me plunking on a banjo, was as soulful and heartfelt a rendition of this old tune as you could get. No song was ever a cliche when Rick got hold of it.

Even after 10 years have passed, there are many people in the Woodstock community and the world at large who miss him terribly. I'm certainly among them."


~Happy Traum
"Rick is ever present in my thoughts and still makes me smile. I remember when we would be working on songs in the early 90's and i had one of the earliest versions of Pro Tools at the time and very often things would go wrong with the program and no matter what it was, Rick would always say, 'That's why they call 'em computers,' which always made us laugh. Even today when I come across a glitch in the system, I always say, 'That's why they call 'em computers,' and fondly think of Rick....I miss him terribly."
~Jim Tullio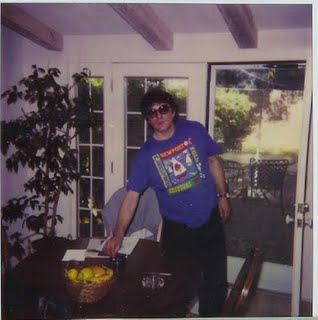 "I miss him every day."
~Eric Andersen
"Rick was a great musician and a better friend. He had such joy and zest. I miss him."
~Sredni Vollmer
"Rick was a great guy--beloved by many--who saw in him a huge warmth and friendliness. He also beat his body up too much by not taking care of it. But he was also a natural musician who taught me a lot. From time to time, I think about him and miss him a lot. The planet is that much sadder without him here."
~John Simon
"One of the main characteristics of Rick Danko's bass playing that set him apart from others was his bob and weave movements on stage. He was a visual icon of a song's bass line. Most bass musicians during that time were so stoic, taking a stiff, rigid posture and emitting no emotion. Rick was always excited and exuberant in his playing and singing, adding an important element to The Band's Funk & Circumstance style of music that made them one of the best musical groups of all time!"
~Bill Scheele
"In 1975, I played on The Muddy Waters Woodstock album, working with Levon Helm and Garth Hudson from The Band, and I met Rick while playing with Muddy at The Last Waltz in '76. I was thrilled to be around The Band because their music inspires me so much. They take the depth and honesty of blues, combine it with the influences of other down-to-earth and traditional roots music, spice it up with the innovative sounds and virtuosity of musical genius Garth Hudson on keyboards and brass, and deliver a special chemistry in their playing and singing that comes from this unique combination of great multi-instrument musicians.

You presume, when you hear their mature first album from '68, Music From Big Pink, that they had a lot of stage experience to be able to start at that high a level. Eric Clapton, no slouch at depth and innovation himself, has said that Music From Big Pink changed his life.

In '83, I played a solo gig at The Gentry on Capitol Hill in DC, opening for Rick Danko, also playing solo that night. Rick was The Band's bass player, and I must mention that his bass playing was so syncopated and conversational that it reminds me of Motown bass legend James Jamerson. But Rick was a fine guitar player too, and backed up his soulful singing, his own original songs, and some of The Band's songs for us beautifully alone. Though The Band's vocal style featured a distinctive layering and interplay of Rick with Levon Helm and Richard Manuel, Rick's trademark ardent singing and fragmented phrasing were a delight by themselves.

Rick put on a very entertaining and friendly show. His personality, which reminds me of that of a 10-year-old boy, was full of contagious energy and enthusiasm that makes you smile while you rock. As he was packing up to go, Rick reached in his pocket and found a cassette tape that a friend had just given to him -- a live performance of the pre-Band Levon & The Hawks in a bar in Canada from 1963. He spontaneously gave it to me to take home to listen, just trusting me to send it back to him when I could, and I did.

On the tape, I found out first-hand why The Band had so much depth and experience to bring to their music: The cassette, a snapshot of a typical gig, reveals that though they were in their early 20s, they were already deep, full of fire, and accomplished. Before they became The Band, they had played thousands of nights in bars, covering all kinds of music -- rock'n'roll, country, R&B, and straight-ahead raw blues too. The blues is a big part of The Band's foundation. I was particularly stunned by how well the late Richard Manuel could sing songs originally done by ultimate vocalists Ray Charles, Bobby Bland, and early James Brown, and actually not suffer at all by comparison. He, and the 1963 Levon & The Hawks, were that good -- way past "wanna-be" and on their way to their legendary original musical contribution, when their road experience was combined with the influence of their '60s collaborations with Bob Dylan.

The blues-Band connection is apparent, not only to me. In '96, I was working with the Muddy Waters Tribute Band at a blues festival in Finland that also featured the last version of The Band. When I arrived at the hotel, Rick was in the lobby and saw that I was tired from traveling. The next thing he saw was an ice cream vending machine, so he bought me a creamsicle, which I gratefully gobbled. That was Rick Danko's last gift to me, but God bless him for his impulsive kindness and 'forever young' spirit."


~Bob Margolin
"Rick Danko was one of those very special people that you meet once in a lifetime. He sang like an angel... always. His music and his family were his life. He was always a joy to play music with and a dear friend to hang out with. He always made you smile because he was always smiling. I still miss him."
~Jorma Kaukonen
"Rick was a great musician. I loved touring and doing sessions with him."
~Dr. John a/k/a Mac Rebennack
"I was photographing Rick and Butterfield at the Joyous Lake and doing my usual intense dedicated to the art of it work. Afterwards, upstairs in the dressing room, Butterfield starts to abuse me very strongly verbally for no valid reason. Danko stood up whispered in Paul's ear that he should come outside with him and me and told him to apologize to me. That evening, at another point, when Butterfield was going on about something else, Rick said 'You know, God don't like complaints.' Another story that a guy who knew Rick well told me is the following: The guys were in limo waiting for a light on the Bowery in New York City (habitat, in those years, for many drunkards.) One obviously down-and-out inebriated hobo knocked on the car window and put his hand out. Rick opened it and gave him a dollar saying, 'Here's a dollar, but you have to promise me one thing-that you'll buy yourself a drink with it.'"
~Elliott Landy
"I met Rick in 1989 in Woodstock at the local bar through friends in common. Since I was recording 'Can We Go Higher?', a plea to stop the war in Croatia, I casually asked him to come and sing a line in the song. I came back that night to Bearsville Studios (which generously sponsored my recordings) where I stayed and the staff at the studio told me that Rick promises to everybody but never shows up. I didn't say a word but I knew he would come. Next morning, Rick was at the door as promised. We recorded his line the same day and the next day Garth Hudson came and we recorded his beautiful accordion.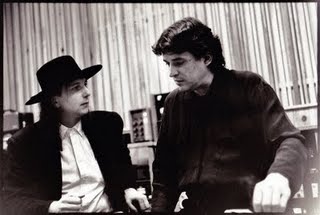 How to say in few words that I learned a lot form Rick and not go into details? He'd seen the world, but kept his child-like innocence intact. He was always very polite, respectful to everyone—working men and women. You cannot fake that; people sense it. He had that something that disarms you instantly. He was interested in the core of life and family, not just his but everybody's that he got in touch with.

At the Rock and Roll Hall of Fame in 1994 when The Band was inducted, I was The Band's guest at the table. The same year, inductees were Elton John, John Lennon, the Grateful Dead, Rod Stewart, the Animals—and the room was packed full with the rock and roll aristocracy, from Paul and Linda McCartney to Chuck Berry. Rick always introduced me to everybody that he was speaking to including Eric Clapton, Paul Shaffer, and many more. Somebody later asked him, why he was paying so much attention to me and he said: 'Nenad wears his hat at the right angle.'

The next day, Rick and Garth stopped by our home in Irvington, New York, and Rick went to wait with me for the school bus to meet my son, Ivo, who was six years old at that time, coming from school. It was freezing cold. I didn't want him to go, but he insisted on coming with me.

Through the years, many people have asked me how come I have such access to The Band that they sought for so long and never got, and here I come from Croatia, a country they never heard of and I spent long time with them, and staying overnight at their homes.
I didn't think about that for a long time, but now I know that for artists of similar sensibilities, there is no need of any kind of proof. We simply know when we meet someone like us—the way they talk, the way they are silent, the way they observe life around them. We speak the shortest distance to the truth.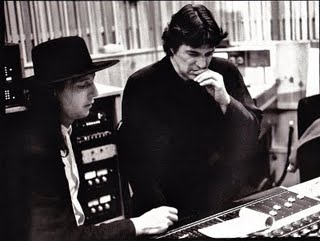 It is 10 years since Rick left us. I will miss him as long as I live."


~Nenad Bach
"In all my years in this business I've never known a kinder or gentler soul, but Rick Danko was also one of those rare natural talents. His ethereal voice and unorthodox phrasings were a gift from another plane where I'm confident he now sits looking back at us all and smiling his trademark smile."
~Bruce Houghton
"'You gotta pay attention,' (followed by Rick getting a serious look on his face)
It was '82 or '83 and Rick, Elizabeth, and the boys lived next door to my wife Gail and I in a log cabin. Rick would often get home from a show between 4 and 6 am. I would be rising at 7 to let out the dog. It was not uncommon to see Rick striding up and down his porch with an accordion in his arms wearing a just a white terry cloth robe and cowboy boots. Sometimes he sang to the dog.

'Got a minute,' (followed by Rick rubbing his own head with a shaky hand which would tousle his hair).

One evening, Rick came over and invited us to join him and Elizabeth to see a show by Wavy Gravy at a resort that runs 'retreats' on various counter-cultural topics. Wavy's show was to be entertainment for that week's guests and was entitled 'Clowning in the Late 20th Century.' We arrived about an hour before Wavy was due on stage. We went to the resort's simple auditorium and sat in the rear of about 200 guests. To our surprise, the performance was a theater troupe doing Shakespeare's Hamlet (we saw the skull of Yoric) in American Sign Language. The room was silent. We were in a very giddy mood from the ride over and, as we watched the performance, we started to giggle inappropriately and to make short comments to each other. Elizabeth shushed us but Rick laughed and said 'Don't worry; they can't hear us.' When the performance ended, the house lights went on and the entire audience rose and started to chat. Apparently, the audience was not hearing-impaired and had heard our foolishness for an entire hour. We slunk out the auditorium and out to our car where we broke up laughing like kids who had put a bag of poo on the mean neighbors' doorstep and set it on fire. We never saw Wavy that night. Rick called Wavy the next day and apologized for not coming to the show. We never told Wavy what we did, but for the rest of his life I could signal Rick with a faux hand sign and make him smile (even during a song)."


~Alan Zwiebel
"Rick really did change my life and the experiences I had with him are in a great part carried with me every day in what I do and in who I am. I think Rick was a muse to many of the people he asked to do things for him. He really could bring the best out in you. As a musician, he always brought the best out in my playing. I always wanted to give him my very best and in so doing it made me be a better player and friend."
~Michael DeTemple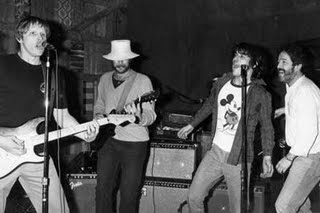 "My love for Rick Danko is for multiple reasons. His giving all of himself to his music and his friends, sometimes not getting the credit I thought he deserved—but that mattered little to Rick. My too few moments with him from Malibu to Coconut Grove in the 60s and 70s to Woodstock. I cherish and I am proud to be one of the few he invited to a small show he did for friends at , I believe, the Guitar center in Hollywood. Before that, due to The Band's interim manager, the late Larry Samuels, we hung out a lot at ShangiLa Ranch. From seeing The Band's second appearance with Dylan at Forest Hills Stadium to my helping their records happen while connected to Capitol, I cherish a 43-year run with Rick Danko, a musician's musician and a pure good soul. Miss You."
~Artie Kornfeld
"Rick was a skinny, vibrant spirit when we were rehearsing in Malibu for The Last Waltz in 1976. Treated me like his best friend. Took me to his house in a secluded valley in Malibu. A beautiful cat with a wonderful family. I played with him in Connecticut 10 days before he left us with Garth and Professor Louie."
~Tom "Bones" Malone
"The memory I have of meeting Rick over 15 years ago is permanently etched in my mind. I will never forget his excitement, his smile, and his generosity and willingness to befriend a young admirer like me. Meeting him changed my life. Today when I am searching for a new or different way to sing a song, I often think of how Rick might have sung it and hearing his voice usually leads me in the right direction. Even though it's been 10 years since he's been gone, he's still alive and in my heart, my home, and my studio and always will be."
~Terrance Simien
"I had the great pleasure of working with Rick Danko on tour. This was during the period of his solo career, before he went back and helped reform The Band. I lived in Woodstock at the same time he was there and got to know him and Richard and Garth and Levon pretty well. It is my opinion that although Rick gets plenty of accolades for his talent, one of the things that I see is almost never mentioned is the fact that I think he was the best of anyone I've ever seen at singing while playing an instrument. His complex, bounce-around bass parts never seemed to throw him while he was doing his bounce-around vocals. They just seemed to bounce in harmony somehow."
~Marty Grebb
"The Band definitely had magic and every member was dedicated to, and was an integral part of its unique style. No member had more zeal and enjoyed what they were doing more than Rick Danko. It appeared that his entire being was his placement in The Band."
~Allen Toussaint
"Rick was a very special person. His time in my band was a time of learning and fun. Always a happy guy and a REAL TALENT. His vocals with The Band were unique and outstanding. We will miss him as I know the world will also miss his very special sound. We love you, Ricky, and you will always be in our hearts. We'll be seeing you."
~The Hawk, Ronnie Hawkins
"Rick had a deep feeling to continue to play the music that he loved and that people wanted to hear over and over. I have the warmest feelings and thanks for how much Rick Danko enriched my life in so many ways. There isn't a day that goes by that I don't appreciate knowing, working with and for Rick Danko, the person. He was able to have people love him for himself—so they loved his musical calling.

Coming home around this time of year, late in the fall, ten years ago in 1999, we played a show at The Ark in Ann Arbor, Michigan. We left the club for a ride back to Ulster County, New York; it was our last show of a tour that we did in the Midwest. We took off somewhere around midnight. Originally, we were going to leave in the morning but we all had had it with hotel rooms. The hotel the night before was as humid as an indoor swimming pool throughout the whole place. We hadn't slept or eaten for a day or two and it would take around 12 hours to get home, but it was definitely time to leave.

We were driving in Ricks RV that the new record company had given to Rick earlier in the year as a signing bonus. Danny Sheehan was at the wheel and Rick decided at around 4:30 AM, somewhere in mid-Ohio in the middle of nowhere, that we should stop and eat some breakfast. I never thought we would ever find a place but we got off the interstate and started driving. Within a few minutes we stumbled upon one of the greatest places. It was a small, family-run truck stop; the structure was a white building with a picture window in front saying, 'Breakfast.' That place had the best breakfast you could ever imagine. Rick ordered all kinds of food and to say Rick loved to eat was an understatement. Danny and I ordered right along with him. We talked a long time and ate this huge breakfast.

We stayed a few hours just to finish all that food. Just when Danny and I thought we were going to get going, Rick calls the waitress over and re-orders the same amount of food again and we all just couldn't stop laughing."


~Aaron "Professor Louie" Hurwitz
"Rick sang like an angel. I remember just getting back from a tour and was pretty toasted but went out to see Rick play with Eric Andersen and Jonas Fjeld at Wetlands in New York City. I was sitting in the back marveling at the natural wonder of his voice all night long, the pure soul of it, thinking what a North American treasure he was, when at the end of the night, Eric said there was a special guest in the house and invited me up to sing on a song we had written. I'd had a few drinks and was not expecting to be called up but up I went.

Here I was singing on the same mic with Rick, our faces inches apart after a night of marveling at his sound. After the song ended, I whispered in his ear, 'You sing like an angel, Rick.' He just laughed and put his head down, smiled meekly and without a moment's hesitation said, 'Thanks Willie. Just singing songs of desperation.' He smiled and put his arm around me and gave me a hug. It was a moment I will treasure always. Here he was, in the middle of a set, having a great old time yet still acutely aware of the blues that ran through his soul and the salvation that the songs he sang offered him. He gave me a big old smile and said, 'Stay up here, Willie. We're going to sing "I Shall Be Released". You sing the second verse,' which I happily did.

He was always looking to share the songs with his friends and I will never forget the magic of that night and the heart and. voice of that gifted man. D.A. Pennebaker was filming that night so it's all on film somewhere in his vault. Here's to you, sweet Rick. I miss you buddy. Love, Willie"


~Willie Nile
"Rick and Me…We met when I hosted a Band concert at Forest Hills Tennis Stadium in the early 70's. He was friendly, gracious, funny, and full of life. He appeared on Mixed Bag at least four times (once at a Hungerthon, once with John Sebastian, once with Levon, and once with Eric Andersen and Jonas Fjeld). Best of all was when he and Richard Manuel performed at one of my Mixed Bag anniversary shows at the old Lone Star Café shortly before Richard took his own life in 1986. Rick thought highly enough about their version of "She Knows" that day that he included it on The Band's High on the Hog CD. What a thrill!

Finally, just to bring things full circle, I hosted a Band concert at Carnegie Hall in the 90's (The Bacon Brothers opened). When I caught up with Rick backstage, he was friendly, gracious, funny, and full of life. And you know what? As far as I'm concerned, he still is and always will be…"


~Pete Fornatale
"I met Rick in the late 1980's playing around the Woodstock area, while I was playing with The Stetson Brothers, then later on with Levon and the Woodstock All Stars. Prior to the All Stars, Levon, Rick, and Richard would come around once in a while and sit in, so we had a music connection.

I remember our group with Stan Szelest then Billy Preston, then Richie Bell, Jimmy, Garth, Levon, and Rick being a really tight-knit bunch. Once those guys dialed it in, you knew you were coming in for a smooth landing. You had to fly by the seat of your pants and learn on the gig, but we had a lot of fun trying to put those tunes together. We had a lot of great people helping us out also.

Rick loved to laugh; through my eyes, he was a comedian at heart. He loved the fans, he loved talking to them, hanging out with them, and signing memorabilia. One of my favorite Rickisms was 'Here's a little trick I learned from Garth'—then he'd give you one of those Ricky laughs.

Rick Danko's music and spirit will always be with us, Thanks, Rick!"


~Randy Ciarlante
"Rick was a larger-than-life character; he lit up any room he walked into. He was good-natured with everyone and had a big heart. He was a regular at the Towne Crier for nearly two decades and was without question one of the most popular and requested artists I ever presented. Within minutes of his taking the stage, the audience was enthralled and, without being asked, they would start to sing along—and it would becoame almost a spiritual experience. Rick had a tremendous sweet tooth, and I recall he would always look forward to his piece—or two—of carrot cake after the show. He was one of a kind. I miss him."
~Phil Ciganer, Owner, The Towne Crier Café, Pawling, NY
"Rick, Jules Shear, and I played a couple of shows together at the Bearsville Theatre during the early '90s; I'm really glad to have gotten to know him just a little bit. He seemed warm and gregarious, open, super-friendly. When we first got together for rehearsal he came in carrying a 6 pack of ginger beer and passed it out to everybody; it was tasty.

As a performer he had a real compelling presence that made you want to pay attention. I liked him very much and wish that he was still around."


~Marshall Crenshaw
"Rick was one of the first people I met when I moved to Woodstock in 1968. He was so warm and welcoming and so 'down home' that I understood I'd picked the right place to live. He was a special spirit with a unique and irrepressible talent and always encouraged me to follow my own muse."
~Michael Lang
"Rick was a good friend who I think about all the time. He was a positive spirit and was very inspirational for me."
~Jim Weider
"I can't believe it's been 10 years. I remember when I found out—I'd come home very late from a gig and the lights were on. My wife told me that Rick had died and I was devastated. Rick had been my hero from 1968, when I first heard The Band. When I got to perform with him, I had to pinch myself. We became good friends and he used to call me all the time from Woodstock. I know he called other people at 2 and 3 in the morning, but I was in Norway, it would be more like 8 or 9—the time difference worked out well for me. One time, he called and said 'This is big, big, big!' He was very happy—it was when we got the record deal with Ryko. I think about him a lot. I miss talking to him, I miss performing with him, and I miss his calls."
~Jonas Fjeld
"It was the magical year I played Woodstock '94 in Bethel. We had just moved to Lake Hill. I remember meeting him at the Woodstock gas station. I said to my guitarist, Jon, 'Hey, that kinda looks like Rick Danko-it must be his brother, Terry...' Jon said, 'Terry Danko?' The man turned around and stuck out his hand and said, 'That's my brother--I'm Rick.'

He came over to our place, we hung out, and he listened to our music. Listened for five hours! What a kind and sweet man besides all that talent. Rick taught me about how to work together in a band, and how small the world really is. He always invited me to come sing and play with him, in Woodstock and NYC. He once told me I reminded him of Janis, but not so sad. He loved my violin playing and singing, and I still love the pic of him playing my 'fiddle' on his tour bus.

He even did The Conan O'Brien show with me, the first time I toured with Ronnie Hawkins and the Hawks. He came in to the Green Room, with a case, and opened it up-- giving the brand new, beautiful bass inside to his brother, Terry (bassist for The Hawks). Rick was always giving.

He was a dear soulmate, and I am so thankful for the all-too-few times we shared and played music. Whenever I sing one of your vocal parts, I want to cry with the joy of how beautiful, yet mournful, you sounded when you sang. I think of you all the time, and can't believe it's been 10 years without your soulful voice, incredible music and playful way. I love you and really miss you, Rick Danko-RIP."
~Kate Russo

"Rick Danko had the true feel of rock and roll music. You could tell Rick's voice anywhere and it just made you feel good about the music and about life in general."
~Wavy Gravy a/k/a Hugh Romney

"Rick sang a duet with me on our record, 'In Search Of Woodfoot' and went on to help me organize a benefit concert based on The Last Waltz called The First Waltz, which was made into a concert video. The series of concerts went on for five years and help to raise a quarter of a million dollars for teenage homelessness here in Chicago.

Our friendship was always solid and full of laughs. He was my guru, lawyer, and confidante over the next few years. Whenever Rick came through town I'd show up at his shows. They were always duets with The Band's keyboardist, Aaron Hurwitz. I'd come up at Rick's invitation, sing a little backup and play guitar. It was always warm and friendly and I was of course honored to do so. Rick always made you feel like you'd been playing together for the last 50 years.

In the fall of 1999, I got wind that Rick was playing two shows in Illinois. One at the Cubby Bear and one at the new club, Cubby Bear North, which was out in the burbs. I immediately called the promoter and told him I'd open both shows solo and to look no further for an opening act. Got both gigs. It was about a good month and a half out. Called the Dankos on the phone, talked to Elizabeth and told her to tell Ricky I'd gotten the gig. I assumed that Rick would be coming in with Aaron, so a solo opener seemed the right choice and as my drummer was on tour with another band at the time, I'd give my band the night off.

About 10 or 11 days before the gig, the ads in the paper changed from 'Rick Danko' to 'Rick Danko and his brand new band.' Wow! Hadn't heard Rick play with a band in a long time. I was curious to see who'd be coming in town with him so I rang him up to find out and to congratulate him on his new band. The conversation went like this:

Nick: 'Hey Rick, it's me, Nick in Chicago.'
Rick: 'Oh, hey, buddy.'
Nick: 'Hey, man! Heard you're coming to town with a new band! Great news! Who you bringing in with you?'
Rick: 'Well, buddy…that's what I wanted to talk to you about. Got a minute?'

Over the years since, I've met many who'd played with Rick as well and had been "Got a minute-ed", but this was new to me.

I called my band and found a drummer for the night who would now have to learn my opening set as well as 14 Band songs and some covers to back up Rick for those two nights. Keep in mind, Rick didn't call me to let me know he needed a band for the night. I called him!
Anyway, if you're gonna have to learn a bunch of songs you've never played before in a short amount of time, Band songs are probably the most rewarding. They feel good on you…like an Italian suit.

The day of the first gig we got there early, expecting to run through the set with Rick and Aaron. They pulled up in a big RV. Rick first had to give me the tour: 'Ok, here's where I sit. Sit down . Now look out the window. That's what I see. Now come in back. Lie down on the bed. Ok, look forward down the aisle. That's my view when I'm resting." We got up on stage and ran through a song or two. That was it.

The first show we did with Rick was a little on the short side. I hoped it wasn't because we were too loud or sounded shitty to him. He said, 'No, just didn't have the energy tonight. Must have slept funny. I'll be on it tomorrow.' He was. The second gig was a full set with encore and was great all throughout. At the end of the set though, Rick looked pretty spent. He said, 'Usually I talk my head off between songs. Tonight, I just couldn't think of anything to say.' I asked him if he'd been to a doctor before the tour for a checkup. He said he had and was told all was cool. I asked, 'Really?' He said he'd go when he got home.

The last night Rick was in town he, Aaron and my family went to a Christmas party held in a bar on the Westside that had been rented out for the evening. His friend and one time Band member Pete Special had put together a band for the evening and Rick and I went up and jammed. He was in rare form that night and played his ass off. Seemed like whatever was getting in his way on the earlier dates was out of the picture now. He danced with my four-year-old daughter and joked with my son and gave them each 20 bucks for Christmas presents from 'Uncle Ricky.' The first time Rick and I recorded to together for my record years earlier, he gave me 40 bucks back when I paid him and told me to buy my kids some presents from Uncle Ricky. 'Plant the seed!' he said.

After that night, Rick and Aaron went on to Ann Aarbor for one more gig, then home to his own bed and then to the next world.

The loss of Rick is a hole you don't fill. My daughter, now 14, asked me recently what songs Rick was known for, so I sung her the "stars" verse of 'It Makes No Difference' and immediately burst into tears. Couldn't make it through. My son is two years older than her and remembers Rick a little better, I think. He's a graffiti artist and recently did a painting on what's known as a legal wall here in town. He wrote the word "Peace" and instead of signing it at the bottom he wrote: "R.I.P. Rick Danko." Our birthdays are two days apart so around Christmas he's always remembered in the Tremulis house. We still 'Plant the seed.'"


~Nicholas Tremulis

"What it is that sets Rick apart from all the other musicians and rock stars that I have followed and looked up to my whole life boils down to a simple but profound truth: Whether I'm listening to him sing, or watching him in The Last Waltz (for the millionth time), or playing his remarkable bass lines in my tribute band, the result is always the same—I feel truly and deeply happy. It's as if I've been infected by his joyous and playful spirit. What greater legacy could a person leave?"
~Gary Solomon

"I liked Rick a lot. He was an amazing musician who only cared to make music and keep The Band legendary—and he did."
~David Fishof

"Rick was the spark at the center of a lot of great music and good times. This is from rehearsals at the Academy of Music in 1971: He's taken over the keyboard as Richard stepped away--a glimpse of his manic energy and sense of fun."
~John Scheele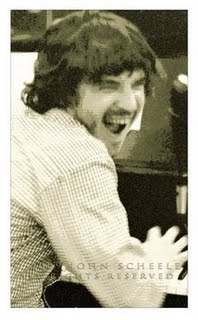 "I remember the first time I met Rick. I was cleaning Levon's studio in preparation for that big session they taped for TV. I had been vacuuming and he startled me as he bounded up the stairs and popped inside the door right in front of me....Smiling as usual...he waved his hand furiously in my direction like a big kid and says..."Hi...I'm Rick!" Ha ha.

I will never forget how he brought me onstage at his Bearsville show. He said he liked how the girls dressed up the stage and so unexpectedly asked Leslie and I to join Marie during his set. He said, 'You sang on "Sip the Wine," so I need you all up here with me! There had been so much debate in the dressing room about who should sing the "Crazy Chester" verse during "The Weight." Aaron said, 'Rick, it should be you,' and left it at that.

Well, when the time came for him to sing that verse...he stopped and pointed at ME! I was terrified and shook my head 'no.' I guess he loved that even more. He laughed and motioned for me to come over next to him at the mic. What else could I do? Everyone was watching and wondering what was going on. I quickly whispered that I didn't think I could do it...I wouldn't remember the words. He just beamed at me. 'I'll feed you the words,' he said. 'Go!'

I was trembling and heard him give me the first line and just went on auto pilot. I started very quietly and got a bit more confident at each line. When I got to the chorus, I felt more comfortable and belted it out. I could hear some of my friends at the back of the theater screaming and hooting their support and I felt everyone rooting for me and it was the most incredible feeling. Rick had his arm around me and at the end of the chorus his smile was so big; he looked so proud which made me start to cry. He looked me in the eye and said 'See? You DID it!!!' I wish I had a recording of that as sometimes it feels like I dreamed the whole thing. I can only hope that he knew how much his kindness and caring meant to me."


~Beth Reineke

"Rick used to come over to my house late at night always, like 2:00, 3:00 in the morning and we'd sit and play guitar, tell stories, things like that. And I'd always leave a light on on the side of my house so he'd know that I was awake, and I'd see that smiling face at the window. And after he passed away, I wrote a song for him called 'I'll leave a light on for you.' And ever since he died, every year on his birthday and on the date of his death, I leave that light on. The song is a gentle song about Rick as he leaves his body and keeps going higher and higher…'I'm never gonna see your face outside my window silhouetted by the silver moon, but every now and then when I hear the lonesome winds blow, I'll imagine that you're standing there like you used to do, so I'll leave a light on for you, I'll leave a light on for you.'"
~Tom Pacheco