Garth Hudson & the Crowmatix
The Turning Point, Piermont, NY, 04.21.2000
Photos by Joe Lore.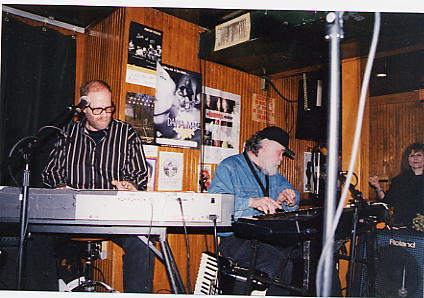 Aaron "Professor Louie", Garth and Marie Spinosa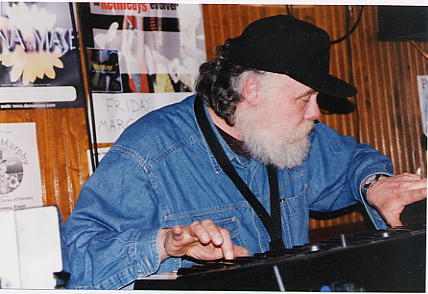 Garth Hudson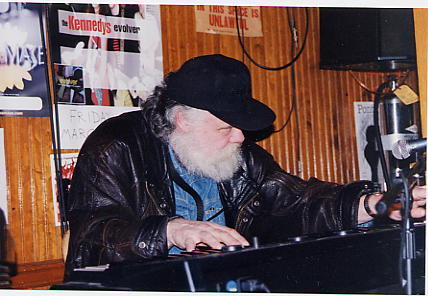 Garth Hudson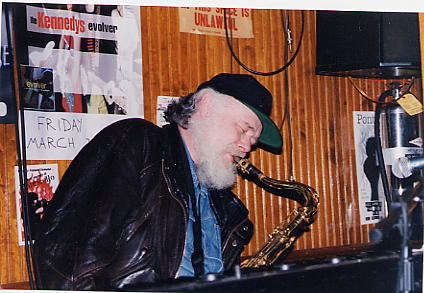 Garth Hudson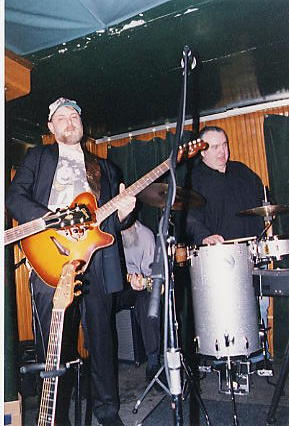 Jimmy Eppard & Gary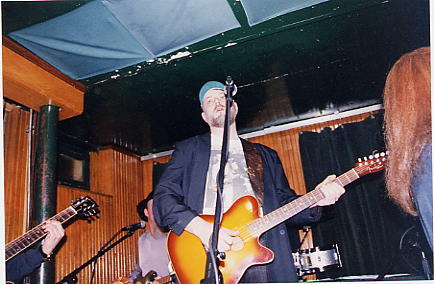 Jimmy Eppard

Marie Spinosa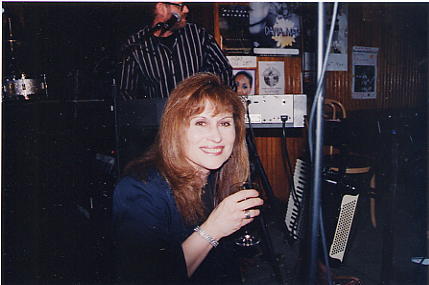 Marie Spinosa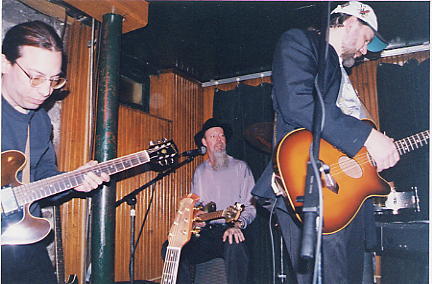 Mike Demicco, Mike Dunn and Jimmy Eppard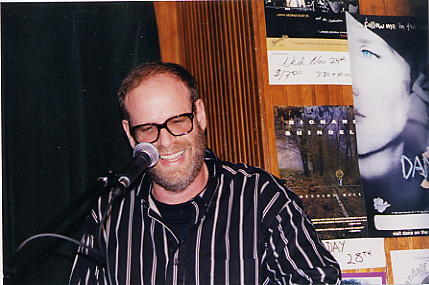 Professor Louie
Concert review
From the Band guestbook, April 22, 2000.
I just returned last night from 2 wonderful sets of Garth, Professor Louie and The Crowmatix. After a rainy day, my wife Cheryl and I rushed down a dangerously wet and slick Thruway to catch the shows in Piermont,NY near Nyack. The Turning Point is a very,very small tavern and we were amazed that 7 musicians fit on a 10' x 6' stage.
The first set was packed with people and their set was filled with new Crowmatix originals, Band favorites and of course "Garth-isms". Miss Marie can belt out a tune in the ranks with some of the tops in female blues singers. I'm still amazed how this group can transcend "Band" related music even without trying. Their versions of "Endless Highway" "Ophelia", "Wheel's On Fire" (instrumental) stirs that Band magic in my soul. New Crowmatix originals, "Division Heart & Soul" and "Restless Islands" are my absolute favorites. Garth Hudson plays his amazing "Sea To The North", which may go over average heads, but Garth can play snippets of Mozart to Dixieland to Baseball Stadium organ all in one piece then into a techno/drum part out of nowhere. He plays up to the crowd, who absolutley adore him.
The rhythm section of drummer Gary Burke and bass Mike Dunn are solid as a rock and the mesh of guitarists Jimmy Eppard and Mike Demicco (who I learned tonight is from the influential band - Digital Dolphins) works well, Eppard needs to be on stage in Nashville, yes, folks he's that good. Red around the neck and a mighty axe player. Professor Louie holds it all together and smokes on keys and accordian, adding the proper touch to their classic from Levon/Crowmatix cd, "The Great Beyond" and of course the Breeze Hill track, "Next Time You See Me".
This is the first time, I really analyzed this band and folks, do not miss them ! They are versatile and in a groove. Garth is phenomenal and I'm glad to see he's still making music and doing his own thing. I heard from a source last night that Garth's hard at work on his own solo record. He also mentioned that the Louie/Crowmatix cd is due this summer. I can't wait. Personally, no BS, catch these guys & gal when they hit your town. Great, honest music and some truly nice people.
You all have a beautiful weekend and we thank the Garth & Crowmatix for making the start of this holiday weekend special.
Peace to all - Nate/Cheryl - Port Ewen,NY
---
[History] [Members] [Library] [Discography] [Videography] [Filmography] [Pictures] [Audio Files] [Video Clips] [Tape Archive] [Concerts] [Related Artists] [Merchandise] [Guestbook] [Chat Room] [Search] [What's New?] [Main Page]
Webmaster