Peter Dogget: Are You Ready for the Country?
Elvis, Dylan, Parsons and the Roots of Country Rock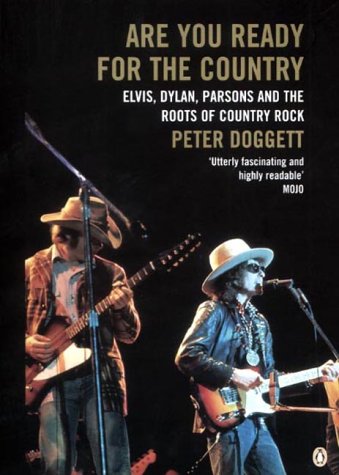 Peter Doggett of Record Collector magazine wrote this book on country rock. It includes a chapter called "King Harvest" about The Band. It's not the most in-depth piece but the book is a pretty good overview of the genre in general. A CD with the same title was released to accompany the book.
Synopsis:
In 1969, at the Ryman Auditorium in Nashville, Tennessee, American music changed for ever. Bob Dylan, the most daredevil spirit of the rock era, took the stage for the first time with Johnny Cash, country music superstar. This show at the temple of country music, The Grand Ole Opry, was the most public evidence of a collision of styles which first occurred in the mid-1950s and has sent shockwaves through American music ever since. Country Rock, as played by the Byrds, the Eagles and Gram Parsons, was to become the dominant style in American music during the 1970s. In this work, Peter Doggett introduces us to all the main personalities - from pioneers like Hank Williams and Elvis Presley, through icons such as the brilliant but self-destructive Gram Parsons and Johnny Cash, to superstars like Neil Young and Willie Nelson and modern artists such as Beck and Wilco. In doing so he traces the uneasy and often explosive relationship between country and rock, which has mirrored the cultural divide between North and South, between Yankee and Rebel.
Peter Dogget - Are You Ready for the Country? - 576 pages - 2001 - Penguin Books - ISBN 0140261087
---
[History] [Members] [Library] [Discography] [Videography] [Filmography] [Pictures] [Audio Files] [Video Clips] [Tape Archive] [Concerts] [Related Artists] [Merchandise] [Guestbook] [Chat Room] [Search] [What's New?] [Main Page]
Webmaster