The Band Guestbook, January '97
Below are the entries in the Band guestbook from January 1997.
---
Fri Jan 31 01:14:38 MET 1997
Greg M. Ross
From: My own world


It rocks!!!!!! It is the best page of a band i've ever seen!!!! Hope everyone enjoys it as much as I do.

---
Fri Jan 31 00:43:29 MET 1997
Johnny Gundersen
From: Vadsoe Norway


At last I found some updated info about the Band wich is probably the best Rock Band ever


Probably, Johnny? Hmphh.. (JH)
---
Thu Jan 30 22:47:51 MET 1997
Josh Jacobs
From: Riverside, CA


The band, I think, exemplify the ultimate "band." In the way each member was indespensible. The way all the different parts they played on songs meshed to create an aestetic weave. The sad part is that I feel as if I'm among one of the only 18 year olds out there who thinks "The Band" is where it's at. I find it a real shame that not more kids from my generation realize how good music can be. The band showed us all how good music can be. I could watch The Last Waltz over and over and over again and never get tired of it. The Band were the coolest, and I think anyone who digs them, I myself could dig. "He spent his whole life pursuin' the horizon..."

---
Thu Jan 30 22:20:27 MET 1997
Lars Göran Persson
From: Stockholm, Sweden


It´s great to find a page about the greatest band on earth.

---
Thu Jan 30 19:57:36 MET 1997
Paul Jensen
From: Copenhagen, Denmark


This is truly a wonderful site, best music pages I have ever seen. Keep up the good work.

---
Wed Jan 29 04:04:32 MET 1997
Mike Nelson
From: Little Rock AR.


Great job on the home pages. Hope to see the BOYS this year. They will be hearing of THE SKEETERHAWKS soon

---
Tue Jan 28 20:12:10 MET 1997
betty roll
From: boston


THE PAGE IS GREAT!!! AS SOON AS I FIGURE OUT WHAT I'M DOING ON THIS STUPID MACHINE I WILL E-MAIL YOU SOME PERSONAL BAND STORIES.

---
Tue Jan 28 14:37:39 MET 1997
Mr. Phlogiston
From: PhlogDome One
Home page: http://members.aol.com/argusig/


I listened to the sound file of Tiny Tim singing "Be My Baby" and my ears bleed. Plus, lots and lots of QT movies to watch over and over again. You get a gold star on the refrigerator.

---
Tue Jan 28 01:50:34 MET 1997
laurie Metter
From: Atlanta GA


great job! you've obviously worked very hard on this site & its links. i've spent the last hour exploring, fascinated. a fitting tribute to (imho) the best band ever!

---
Mon Jan 27 22:55:34 MET 1997
Brian A. Sanders
From: Monroe, Georgia (but I've stayed at Blindern in Oslo)
Home page: http://www.davidson.edu/computing/sa/bisanders/bs.html


The Band rocks. Not enough people realize the goodness of the Band. Each of their songs touch my heart. And I love Norway.

---
Sun Jan 26 23:54:51 MET 1997
Jens Henrik Sandberg
From: Copenhagen, Denmark


I love the idea of sharing The Band with all the other fans.

---
Sun Jan 26 19:01:44 MET 1997
Robert Plessett
From: Miami, Fl


Another thanks for a great job on defintely one of my favorite sites. I really enjoy the lyrics section and hope to be sending some chords in for the few missing songs, epecially the Band's tunes from the Basement Tapes. If anybody has already Bessie Smith, please send via email.

---
Sun Jan 26 13:47:48 MET 1997
Alissa Inman
From: Mass.




---
Sun Jan 26 05:19:54 MET 1997
Mike Johnson
From: Marshfield, MA.


I unfortunately never saw THE BAND with Robbie, but have been lucky enough to see some variation of the group about fifteen times over the years. The first time was at a small club in Cambridge, MA (circu 1981) called Jonathan Swifts....Rick Danko and Friends. When I walked in, Rick and Paul Butterfield were sitting at the bar smashed out of their minds (Richard was a no-show). I didn't think they'd make it to the stage, but when they got up there and played, it brought tears to your eyes. While I'm a little hazy with my dates and may have these chronologically out of order, I was fortunate to see the "reformed" BAND's reunion tour at the Orpheum Theater in Boston (1983), at the Paradise Club in Boston (during a snowstorm with only about 75 people in attendance....Richard was magnificent....I still have the set list for the show), at the Channel Club in Boston where they rocked the house (they also played at the Channel a very short time after Richard's death which I missed due to the flu.) The last shows I saw were a few solo shows by Rick that were literally in my backyard at a very small club called Meaghan's Place in Scituate Ma. Rick is always in good spirits and had the crowds singing along, but it wasn't quite the same (RIP Richard Manual and Paul Butterfield). Anyways, its great to hear them recording again and maybe someday Robbie and Levon will bury the hatchet. Hope i didn't bore anyone with my nostalgia....keep up the good work with the site.

---
Sat Jan 25 23:13:02 MET 1997
Russell Simon
From: Dallas, Texas


looking for more info on early days with the dead, jimi, and janis

---
Sat Jan 25 21:08:56 MET 1997
justin favell
From: cazadero, california


I'm 14 years old and I play guitar. I was just going to say that you can also play A to A maj.7 instead of A to E on the chorus of The Weight. I just thought you might like to know.

---
Sat Jan 25 20:55:10 MET 1997
SCOTT PAUL
From: BUFFALO, NY

---
Sat Jan 25 19:46:13 MET 1997
Cooper, Dennis and Wanda
From: Box 187, Ruby, New York


Hi folks, it's Dennis, Wanda, Steve, Michelle and Martin from Not Fade Away Graphics located in beautiful downtown Kingston, New York!

---
Fri Jan 24 02:40:23 MET 1997
Crazy Chester & Sweet William
From: Frenchtown N.J.


From the worlds two biggest band heads! Who has heard, or has copies of the 68 Key to the Highway sessions and or any live Hawks material ala the 64 show that Levon talks about in his book. also looking for info on early Hawk singles. Hoskyns describes the 1965 "Leave me alone and Uh Uh Uh" As snarling blast of street punk. Any info on rare Ronnie Hawkins songs "Little red rooster and Going to the River" would be appreciated. Also Live 1976 at the Palladium show. If you havent heard She's 19 or Matchbox you are really missing some legendary Band material. These gems you can find them on Ronnie Hawkins Roulette Years.

---
Thu Jan 23 23:23:26 MET 1997
Joe Cliburn
From: Mississippi, USofA
Home page: http://www.win.net/~flintcreek/


Neat stuff! I saw The Band with Dylan in '74, by themselves in '76 & in their new incarnation in '95. No mo' cane on the blind man!

---
Thu Jan 23 15:50:17 MET 1997
JERRY
From: BRûNEI


THEY ARE THE BEST

---
Thu Jan 23 15:46:03 MET 1997
Håkan Torstensson
From: Sweden,Uddevalla


I think THE BAND is one of the best groups in the world. Many great songs:Rag Mama Rag,The night they..., Up On Cripple Creek,Stage Fright. And i also like the 1984 concert with GREATFUL DEAD and THE BAND. LONG LIVE DRUMS AND LEVON HELM..... HÅKAN OF SWEDEN

---
Thu Jan 23 06:13:43 MET 1997
kevin brown
From: kilgore, texas


absolutly first class site. i just can't seem to find the the time to see everything on it. i have been a bandfan since the middle 80's. i just wish THE band could find a way to reunite. does anyone know if robbie has a site on the web? if so i would like to know about it. nobody writes lyrics like he does.

---
Thu Jan 23 02:39:04 MET 1997
Jerry D. Mason
From: Shubuta, Mississippi


It nice to know there's a place to go to feel The Band.

---
Thu Jan 23 00:56:38 MET 1997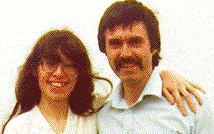 Chris & Gail Bell
From: Cheltenham, England
Home page: http://www.chelt.demon.co.uk/index.htm


Jan.. at last we've gotten around to an entry on the Guestpage! Thank you so much for the website, and the tremendous effort you put into these pages. And this most definitely *is* the best musical site there is! (we've certainly made sure to include a link on our homepage.) Serge Daniloff sure said it beautifully a few entries back, and we go along with that 100%! Yeah, we agree.. *everything* is here that any Band fan could possibly wish for.. the ultimate fan club! (However, that's not to say that ordinary fan clubs aren't still a good idea.. as of course lotsa folks don't have access to the Internet and so there must be lota Band fans who are missing out on this great information). Hope you don't mind Jan, if we also take this opportunity of thanking THE BAND themselves.. anyway guys, know we've said it before, but THANK YOU for all the wonderful music over the many years. And for continuing the traditions of The Band.. the current incarnation of which we reckon is the *Best* ever! Hey guys, thanks again for daring to set foot on British soil last Summer (ha, ha!) The shows were great, and we all had a marvellous time. Sure looking forward to the next time.. now you just let us know the date, place & time, huh!! Best wishes to everyone.


---
Wed Jan 22 18:48:41 MET 1997
Derek Derkacs
From: Los Alamos, New Mexico

---
Wed Jan 22 14:11:49 MET 1997
Jim Moak
From: Clinton, MS USA


Super site. Good information and good friends here.

---
Wed Jan 22 04:06:34 MET 1997
Griffin VanBlack
From: Grand Rapids, Michigan


the Band is truly the best five musicians assembled. would love to find out if there is Woodstock or Watkins glen bootlegs out there. levon is the best drummer ever, bar none.

---
Tue Jan 21 05:40:12 MET 1997
Eric Gleske
From: Madbury NH
Home page: http://nh.ultranet.com/~coopmstr


Thanks for doing the work to get this resource going. I will be throwing up a link on my various pages.

---
Mon Jan 20 17:36:48 MET 1997
DAREN M. SARVER
From: LAKE CHARLES, LA.




---
Mon Jan 20 02:30:31 MET 1997
Dennis Dunlap
From: Davenport, IA


Great site!!! Thanks for a fitting tribute to an outstanding band.

---
Sun Jan 19 22:17:24 MET 1997
Laszlo Rockover
From: Hungary,Nyiregyhaza


I never saw the Band. I just heard them.I just love their music.

---
Sat Jan 18 19:42:48 MET 1997
Rick
From: Scotland


Cool , keep up the good work

---
Sat Jan 18 12:50:20 MET 1997
Sean Peters
From: Brushbox Place, Australia


If anyone reads this guestbook please prove it by emailing me. Otherwise, the first thing that attracted me to the net, when in some net cafe, was this site- I thought then, as i think now, "this is amazing". I visit Richard everytime i can. Long life, peace and love.

---
Fri Jan 17 20:49:36 MET 1997
Phil Howard
From: West Lafayette, IN


Certainly enjoyed the wealth of material. I did not find a specific reference to whether The Band allows tape trading. If so, I would love to trade for a copy of Rick Danko's Solo album. I have tried to run down a copy for years - it has been out of print for a long time. Personally, I never really understood why Rick's solo career didn't "take off"

---
Fri Jan 17 12:43:15 MET 1997
Steve Foster
From: Sydney


Hi WWW

---
Fri Jan 17 04:22:55 MET 1997
John Parrott
From: Denver


Had the pleasure of talking to Robbie Robertson for a minute one evening when I was a telephone operator. Nice guy in addition to being one of the best performers anywhere. Fondly remember seeing The Band with Richard Manuel. Without a doubt, I'll always "be there when The Band starts playin'" I'd like to hear those Ronnie Hawkins stories. Moondog Matinee has always been a favorite with me.

---
Fri Jan 17 01:56:26 MET 1997
Kitrick Short
From: Woodstock NY
Home page: http://www.maui.net/~kitrick


Jan Thank You so much for such a great page!!!!Im giving studio private showingsfor Band Fans intrested in my Art work so I guess you could change the hawaiian artist to Woodstock Artist in you Misn. section. Come visit

---
Thu Jan 16 20:51:07 MET 1997
MARK MANKEY
From: NASHVILLE, TN


ONE OF THE BEST DAMN BANDS OF ALL TIME!

---
Thu Jan 16 20:14:38 MET 1997
Allison Oursler Blankenship
From: Marianna, Arkansas


I remeber Levon & his sister singing together at different places when we were in school. AJimmy Evans & Willard Jones attended T.A. Futrall High School while I was going there. I wonder where those 2 are today. "Hi" Levon.

---
Thu Jan 16 18:38:13 MET 1997
John-David Torian
From: Texas

---
Thu Jan 16 17:45:14 MET 1997
Mike Dauernheim
From: Naperville, Illinois


I like the way you have helped keep the band alive. Great page, keep it going strong.

---
Thu Jan 16 16:01:12 MET 1997
BRIAN HENLEY
From: Hamilton, Ontario, Canada


Very good. Haven't read it all yet. Always looking for stuff on the Ronny Hawkins years.

---
Thu Jan 16 16:00:22 MET 1997
CORY McGREGOR
From: NEW YORK


ME AND MY FATHER WENT TO ONE OF THE BAND'S CONSERTS AT THE STARLIGHT MUSIC THEATHER IN NEW YORK. IT WAS REALLY COOL. MY FATHER IS A VERY BIG FAN OF THE BAND.

---
Thu Jan 16 13:37:42 MET 1997
Christopher Cepernich
From: Torino, ITALY


Congratulations for your work. This is the best web page I've seen about a musical group. Great!!

---
Thu Jan 16 06:07:09 MET 1997
NICK TOVO
From: NEWARK, DE


CAUGHT THE BAND'S NEW YEARS EVE SHOW AT THE KESWICK. A VERY GOOD SHOW SPRINKLED WITH SOME GREAT MOMENTS. FROM MEMORY HERE'S THE SET LIST IT STARTS OF IN ORDER AND THEN IT'S MY BEST GUESS. A STANDARD "WALCOTT" OPENER, INTO A LIVELY "STUFF YOU GOTTA WATCH", NEXT THE BLUSEY SHUFFLE OF "BACK TO MEMPHIS", HERE'S WHERE MY MEMORY GET'S HAZY. A GREAT (AS ALWAYS) "BLIND WILLIE MCTELL", A STANDARD " IT MAKES NO DIFFERENCE","RAG MAMA RAG","LONG BLACK VEIL", "CRAZY MAMA" (WEIDER JAMMED), "THE WEIGHT", A ROWDY "YOUNGBLOOD". THEY STARTED THE INTRO TO "STAGE FRIGHT" WHEN RICK CALLED A HALT TO THE PROCEEDINGS TO WELCOME IN THE NEW YEAR. GARTH (WHO WAS IN EXCELLENT FORM) SERVED UP "AULD ANG SYNE" (SORRY ABOUT THE SPELLING IF IT'S WRONG) INTO A RAMBUNCTIOUS "CHEST FEVER". NEXT CAME THE HIGHLIGHT OF THE EVENING FOR ME AS RICK BROUGHT OUT HIS, WHAT MUST NOW BE 300 POUND FRAME, AND DID A VERY MOVING ACOUSTIC VERSION OF "TWIGHLIGHT" COMLETE WITH HIS CLASSIC SOUL MIXED WITH VULNERABILTY VOCAL. THE OTHERS CHIMED IN ON THE CHORUS. NEXT CAME A KICK-ASS "HAND-JIVE" AND IT WAS ON INTO THE NIGHT. WHAT STOPPED IT FROM BEING A DROP-DEAD GREAT SHOW TO ME WAS IT SEEMED A LITTLE SHORT. THIS IS PROBABLY BECAUSE I WAS LOOKING FOR AND DID'NT GET "STAND UP", "ATLANTIC CITY", " FOREVER YOUNG", AND "HIGH PRICE OF LOVE". WHAT CAN I SAY, I'M A GREEDY BAND FAN WHO CAN'T GET ENOUGH. IT WAS DEFINITELY A GREAT TIME AND MADE FOR A GREAT NEW YEARS. I THINK IT'S EXCELLENT (AND THAT I'M LUCKY) THAT THE BAND IS AS ACTIVE AS THEY ARE AND STILL PERFORMING INCREDIBLY FOR INTELLIGENT AUDIENCES. I HAVE DETERMINED THAT I LIKE THEIR OUTDOOR SHOW'S MORE BECAUSE EVERYONE IS STANDING AND DANCING THE WHOLE TIME. AT THE INDOOR SHOWS EVERYBODY SITS UNTIL THEY PLAY "THE WEIGHT", THEN EVERYONE GOES CRAZY AND JAMS UNTIL THE END. I COULD BE WRONG BUT THE BAND STRIKE ME AS THE KIND OF GUYS WHO PREFER A ROCKIN' CROWD THAT THEY CAN FEED OFF OF RATHER THAN A CROWD THAT SITS THERE LIKE THEIR IN A MUSEUM. BUT THIS IS THE NATURE OF THEATRE SHOWS BECAUSE YOU HAVE TO RESPECT THE CROWD AROUND YOU. THIS IS NOT A KNOCK ON BAND FANS, THEY OBVIOUSLY GREATLY APPRECIATE THE GROUP (THE BAND GOT ABOUT A TEN-MINUTE STANDING OVATION) I'M JUST TRYING TO COMMENT ON THE LIMITATIONS OF THE INDOOR SHOWS (FOR ME) AND WHY I LIKE THE OUTDOOR SHOWS MORE. SORRY ABOUT THE LONG WINDEDNESS, I'M PUMPED ABOUT THE FAN CLUB AND CAN'T WAIT TO SEE ANOTHER SHOW. THANKS JAN FOR ALL YOUR HARD WORK, THE PAGES JUST KEEP GETTING BETTER.

---
Thu Jan 16 04:01:11 MET 1997
Tom LaBelle
From: Thunder Bay , Ontario Canada


Great site. I've followed The Band since "Big Pink" and was lucky enough to catch them at Maple Leaf Gardens with Dylan in '74 for the "Before The Flood" tour. VERY COOL!!!! Nice talkin' to you.

---
Wed Jan 15 20:34:30 MET 1997
Serge Daniloff
From: London, Ontario, Canada.


This is not only the greatest page on any musical group in the world, it is also like a fan club, that is free, and where Band fans can communicate with each other very quickly. All a Band fan needs, is here. All the info. available, rare or otherwise, will never be found anywhere else. This site is the best promotion vehicle that any popular band could wish for. Keep up the good work Jan and company. And thanks.

---
Wed Jan 15 03:30:28 MET 1997
J. Learned
From: Memphis Tn.


Hey I don't have to "GET BACK TO MEMPHIS" I'm already here. Its great to find BAND friends thanks Jan. I'm waiting for the boys to return to Levon's original home region.There last two visits were awesome 'MEMPHIS IN MAY 95" & HELENA AR. BLUES FESTIVAL.So GET BACK TO MEMPHIS soon.

---
Tue Jan 14 13:11:57 MET 1997
Ronny Løkkesveen
From: Norway


Man,that was far out...

---
Tue Jan 14 02:19:54 MET 1997
Kerouac
From: Hazleton, Pa


I was at Watkins Glen in the summer of 73'. Saw The Band for the first time. Lots of people.

---
Sun Jan 12 16:52:15 MET 1997
larry partridge
From: simcoe ontario canada


I was a neighbour of the Danko family (1950's). Rick knew that he would be on Ed Sullivan show before he was 10 years old.One Sunday night we all got to see him on the show. He always had a tremendous natural talent and supreme confidance in himself. We are proud of his acomplishments back home in Blayney. Have many stories on little Ricky and Ronnie Hawkins if any one is interested. Great page.

---
Sun Jan 12 10:21:03 MET 1997
Rich Notman
From: Sacramento, CA (Currently in Sasebo Japan)


Good Stuff! The Band is legendary and irreplacable.

---
Sat Jan 11 22:34:56 MET 1997
Danny Epley
From: Lewiston, Idaho USA


I have been searching the web for The Band home page since Thanksgiving when I first signed on AOL What a great surprise to find a complete page on The Band. All the history and bootleg imformation. I enjoyed The Band since 1968 music from big pink right to high on the hog and the solo albums. You have done a great job for all the fans of The Band.

---
Sat Jan 11 18:14:38 MET 1997
Karl Soliday
From: Owasso,Oklahoma
Home page: www.busprod.com/mauikarl


My friend John Henry, on KAKC in Tulsa, just did about a 20 minute birthday salute to Ronnie Hawkins. One of my favorite songs is a blues tune Come Love.

---
Fri Jan 10 15:30:43 MET 1997
Annie McGlade
From: Melbourne Australia


Love em. I left a comment once before & received a reply. Before I could send back a message my Email crashed. Would like another chance to say hello.

---
Wed Jan 8 20:22:21 MET 1997
Bill Blankenship
From: Marianna AR


Great page. I especially like the references to the original Hawks (Pop Jones, Lefty Evans). Pop Jones' wife (at the time, at least) taught me piano lessons. My dad was a school teacher in Marianna when Jones and Evans attended school there in the mid-50's (my mother was a student then, also). I really appreciate the sheet music. Keep it up!!!!!

---
Wed Jan 8 18:09:59 MET 1997
Pasi Tuominen
From: London, England


Hello, THE BAND fans all over the world! And as a fellow north European (I am originally from Finland) I'd like to thank you Jan for a great page. THE BAND is the biggest of all the rock bands and their gig last summer in Finland was the hottest I ever saw !

---
Tue Jan 7 21:08:15 MET 1997
hbhall
From: Denver


I've seen The Band at Watkins Glen, Syracuse in '70, and several times without Robbie since. Still one of my favorites after all these years.

---
Tue Jan 7 02:38:04 MET 1997
Donny Cankar
From: Phoenix, Arizona


Hey man thanks alot for the site it's damn nice to see

---
Mon Jan 6 07:04:24 MET 1997
Joe Costantino
From: Northvale, N.J.


This is great! Been their biggest fan for a long time. Never saw the original line-up however lost count of shows I've seen of the boys since about 82. Dream came true at N.J. Baloon Festival have some nice photos back stage, one of me shaking Levon's hand.

---
Mon Jan 6 03:35:06 MET 1997
Rick Femia
From: Toronto Ontario Canada


Glad to find you. I'm a Band fan from way back and will enjoy using the lyrics and tabs found in your site bye, Rick r.femia@myna.com

---
Mon Jan 6 02:12:44 MET 1997
Bruce O'Neil
From: Rumson N.J.


I really enjoy your site. It is very informitive. Setlists of The Band would be helpful.

---
Mon Jan 6 02:00:38 MET 1997
José Antonio
From: Brazil


Thanks Jan for the great job you're for a group that deserves the best. Happy New Year to y'all.

---
Mon Jan 6 00:44:29 MET 1997
Joe Freiberger
From: Rochester, NY


Beautiful Music!

---
Sat Jan 4 00:19:08 MET 1997
Marc Blaker
From: Mill Valley, CA


Great page! I've been a fan since the Big Pink days. Hope to see some of you next time the Band plays Northern Calif. Butch, if you see this Audrey Blaker (nee Cohen) says hi!

---
Fri Jan 3 22:51:16 MET 1997
Jim Blum
From: Rockaway Beach, NY


as an american living in toronto i'm disgusted that the greatest canadian band ever doesn't get the recognition that they deserve

---
Fri Jan 3 18:45:24 MET 1997
Steve Bachleda
From: Beacon, NY


Enjoyed the material on Levon Helm's album "American Son" which I have still not managed to acquire.

---
Thu Jan 2 21:49:24 MET 1997
Andy Arnold
From: Chattanooga, Tennessee


The best page that I have ever seen. But of course I'm the biggest fan that The Band has.

---
Thu Jan 2 19:28:10 MET 1997
Nick Spenceley
From: Harlow, Essex, UK


Brilliant - a labour of love!

---
Thu Jan 2 18:16:32 MET 1997
Jim Suttie
From: Hatfield, PA


Went to the NEW YEARS EVE show at the Keswick Theater. It was hot. Great version of Crazy Mama and Youngblood. Got one of Rick's and Jimmy's guitar picks. I love these guys. Happy New Year !!

---
Wed Jan 1 21:49:42 MET 1997
Don Pugatch
From: Roswell Georgia


Finally got our computer back, after numerous attemps of upgrading. Well first I want to thank Jan for the great job of placing our picture with Levon and Rick on the Page. Next we inspired the local Rock station 96 Rock to have a 20th anniversary show of The Last Waltz and they did a great job. Played almost two hours of The Last Waltz, some good info on The Band, and it was great to have the town open up to The Band. Still waiting to hear if there is going to be any concerts in the near future hear in Atlanta. Keep up the good work and hopefully we all will be received with a great new year.

---
Wed Jan 1 21:49:38 MET 1997
Stilson Greene
From: Hamilton, VA USA


Just a quick note to Jan: Thanks for this respite and place of honor for one of the greatest groups of all time. The discovery of this page made 1996 a better year, I look forward to 1997. Thanks, God bless.

---
[History] [Members] [Library] [Discography] [Videography] [Filmography] [Pictures] [Audio Files] [Video Clips] [Tape Archive] [Concerts] [Related Artists] [Merchandise] [Guestbook] [Chat Room] [Search] [What's New?] [Main Page]
Webmaster