The Band Guestbook, July '96
Below are the entries in the Band guestbook from July 1996.
---
Wed Jul 31 23:35:35 MET DST 1996
Serge Daniloff
From: London, Ontario, Canada


Hey Larry Wolod from Baltimore, you say you're looking for a BAND fan club ? This is it fella, no need to go any further. Jan Hoiberg is the President :-D

---
Tue Jul 30 23:44:21 MET DST 1996
Anna Cook
From: Indiana


I bought my first album (Cahoots) for 50 cents in a used record bin while in college in 1983. Saw them on Halloween at Vet's in Columbus, OH same year and sat 4th row center! They were and will always be the most awesome band that has ever inspired me. I saw a Byrd's reunion type tour at a tiny bar in Broad Ripple, Indiana and Richard and Rick were a part of it - during 8 Miles High, Rick jumped off the stage and danced the remainder of the song with me, and then bought me a St. Pauli Girl! Still have the bottle, the memory and the music.

---
Tue Jul 30 22:36:28 MET DST 1996
LARRY WOLOD
From: Baltimore, Maryland


A terrific site!! The Band is the all time greatest! Does anyone know of a fan club?

---
Tue Jul 30 18:41:09 MET DST 1996
Sawsong Music
Paul Burlison

---
Tue Jul 30 00:06:03 MET DST 1996
Nick Tovo
From: Newark, De


I became reaquainted with THE BAND following the release of Jericho. Iistened to the tunes over and over (still do). I also love HIGH ON THE HOG especially "Stand up", "Back to Memphis", "Where i should always be" and "High price of love". It's so refresh ing to hear music played and sung so well as opposed to the new alternative garbage I hear on the radio. I have seen the Band many times since '94 and every show has been great. The new songs are especially good. They have truly earned the right to contin ue calling themselves The Band. There music is much more enjoyable than Robbie Robertson's self-indulgent songs. It's a treat to still have The Band around and playing good music. Two of the best shows I saw were in '95 at Soldier Field, Chicago with the Dead. They had that place up and rocking, I can still hear Richard Bell's piano ringing around that stadium. It bothers me to hear criticism of The Band for not writing all of their own songs because to me it's the musician ship that counts and whether o r not you have fun listening to it. THE BAND's music is fun, bottom line. Anyone who listens to JERICHO or HIGH ON THE HOG should agree. Long live THE BAND, still one of the very best.

---
Tue Jul 30 00:04:37 MET DST 1996
Stilson Greene
From: Hamilton VA USA


7/29/96 - Jan and Band fans. I saw The Band last night at Wolf Trap in Vienna, Virginia. They opened the show for John Prine. They were great and in fine spirits. They began the show with "Walcott" them into "Memphis" and "Remedy".A show stopper was " It Makes No Difference", Rick's voice was strong and emotional, it received the first of many standing ovations. They also played "Rag Mama Rag", "Love You Too Much", a tremendous "Atlantic City", "The Weight", and "Shape I'm In". A highlight for me was s eeing Levon play bass (Rick on acoustic guitar) on "Crazy Mama". He turned his cap backwards and took the pose of a "bass slung low-young grunge player", it was funny and, in a way, comeuppance for the many fans who have to explain these great masters of music to the Generation X. I must say though there were many young fans in the audience. The encore was "Rock & Roll Shoes". The only negative was that the show wasn't longer; but that was due to their opening act status. Jesus, the Band as an opening act , well that's another story. Oh yea, for all those so called fans who grumble about Robbie and the fact that the boys are too old, GO SEE THEM.The Band remains vibrant and masterful. Oh yea their Life is a Carnival T-shirt is a real gas!

---
Mon Jul 29 23:38:51 MET DST 1996
Lisa Suttie
From: Pennsylvania


Looking forward to the concert at Big Boulder on August 11.

---
Sun Jul 28 19:48:47 MET DST 1996
Gilbert Hetherwick
From: New York City by way of Louisiana


GREAT!

---
Sun Jul 28 18:50:19 MET DST 1996
john swinden
From: liverpool


glad to see the band have their own page one of the best bands in the world

---
Fri Jul 26 21:28:50 MET DST 1996
Barbara Marzec
From: Orig/Toronto. Now/California
Home page: cwcca.org


I am so-o-o-o-o-o glad I found this page. I love the band...10 fingers, 10 toes.

---
Thu Jul 25 13:13:21 MET DST 1996
Alonso Gutierrez
---
Wed Jul 24 08:13:52 MET DST 1996
Markku Silvonen
From: City of Jyväskylä, FINLAND


The Band was on stage in the Lakeside Blues Festival 29th of june - first time i saw/heard those guys (Rick, Levon and Garth) on stage. Day was beautiful and finnish blues-people (about 15 - 20 000) enjoyed about the Band-music. (Jan, i took an 'OLUT' for You...). And when 'The Weight' was going on Hell's Angels and Bandidos got into a fight... a day to remember!

---
Tue Jul 23 01:17:46 MET DST 1996
Mike Hubbard
From: Greensboro, NC


Keep it going. Thanks.

---
Tue Jul 23 01:10:44 MET DST 1996
Marc McHugh
From: Swampscott, Massachusetts
Home page: http://www.gis.net/bbsn


Thanks so much for providing such a terrific informational resource for fans of The Band. Unfortunately, The Band doesn't come to the Boston area that much, but by accessing your home page, I was able to find out that they will be at the Starlite Mus ical Theater, in Latham, NY, on August 9th. Tickets have already been securred, and my friend, and longtime Band-fan, Steve Brown will accompany me as we go "on the road" to catch one of the great musical acts of our times. If it wasn't for this home pa ge, I never would have known about this concert date, so thank you! I'll report on the show, but let's face it - we already know that it will be great. So long for now - Marc McHugh

---
Mon Jul 22 22:44:10 MET DST 1996
Nikki Hudak
From: Sacramento,CA


The Band Rocks!! It was cool to see all the info and tour dates. I also got to see the names of others who love the Band as much as me.

---
Sun Jul 21 23:00:42 MET DST 1996
Erin Huckabay
From: Lubbock, Texas, USA


The Band page is totally cool, even though my parents really dig them, too.

---
Sun Jul 21 05:59:10 MET DST 1996
Sam Cooper
From: Ocean Township (Monmouth County), NJ


Absolutely one of the hippest groups of musicians ever--coming from a guy who's been playing for over 35 years. I know it's out of hand to ever expect it, I'd been thrilled if I ever got a shot at sitting it with the group for a week and just soaking up the utter coolness of a band that knows and makes great music continuously (the Last Waltz was just an intermission) and timelessly. Levon, you can't buy that kind of cool.

---
Sat Jul 20 12:20:59 MET DST 1996
Marty Garner
From: Los Angeles, CA
Home page: http://www.primenet.com/~asbestos/


Saw The Band at the House of Blues here in Los Angeles a few months back and they were amazing. Unfortunately Levon sat at the very back of the stage, even when playing mandolin or singing. He did look better than he did in the 80's concert vid, though. Anyway, they sounded incredible and, being a relatively young fan, I was glad to get a chance to see them.

---
Wed Jul 17 20:56:38 MET DST 1996
Siwie G.
From: Norway


Hey there, Jan! Of course everyone in this newspaper has put a bookmark on your Band-page. Approx. 80 people from this newspaper attended The Band's gig in Oslo in May of '95. What's this I hear about The Band playing Norway after all this year? Interesting! Keep us informed, please. By the way; Eric Andersen of Danko, Fjeld & Andersen is my next door neighbour, and one summer night of last year as I droped by to see Eric and his wife, Rick Danko opened the door... Later he offered this intruder a piece of his pizza. A great evening, not only because of the pizza, but also because Danko, Fjeld and Andersen rehearsed a few songs. All for now. Have a great summer!

---
Wed Jul 17 05:23:32 MET DST 1996
Jon Riley
From: Mississippi


I have been devoted to the band for years now and it is thrilling to link up with other people with the same taste in music that changed America.

---
Wed Jul 17 00:46:13 MET DST 1996
Dave Bertino
From: Walden, NY


I love to see this. I am a big band fan and am always looking for other friends to share my tastes with.

---
Tue Jul 16 22:07:05 MET DST 1996
Digby and Abby
From: State College


The Band is great, we'll probably like the pages as well. We love the Last Waltz! We love Ricky!

---
Tue Jul 16 18:25:28 MET DST 1996
andy kier
From: dallas, texas


i've been a fan for many years. just got The Last Waltz on video for fathers day and also have several cd's. i can't get my last waltz video from my 8 year old daughter. she has claimed that and my Best of the Band cd. looks like another generation of fans for the greatest live band to every stand on a stage. great work on this page. keep up the good work.

---
Tue Jul 16 15:38:12 MET DST 1996
Paul Schoninger
From: Lexington, Kentucky


Hey Jan, great page. I have been a big fan after seeing the boys at Woodstock. Recently caught the show in Louisville. They sounded great. Have a nice holiday.

---
Mon Jul 15 20:24:57 MET DST 1996
Michael & Fiona
From: Brockport, NY

---
Sun Jul 14 16:11:40 MET DST 1996
ALLEN M. BAKER
From: DETROIT, MICHIGAN


THANKS FOR THE HARD WORK.

---
Sun Jul 14 05:58:35 MET DST 1996
Marc Daniloff
From: Saukville, Wisconsin, USA


My Uncle Serge told me the home page Jan has set up on The Band was good, but I can't believe how much is available. Great work!

---
Sat Jul 13 08:58:23 MET DST 1996
John R. Larson
From: Snohomish Washington


I love the band , saw them in the 70s or maybe it was the 60s

---
Sat Jul 13 01:27:49 MET DST 1996
Richard DiDomenico
From: Sharon, Connecticut


I was in the audience the night when the Band backed up Bob Dylan at the Forest Hills Tennis Stadium. Alot of folks went nuts. I loved the new sound Thirty years later they played Tickets in Amenia New York and can still carry the torch. It's been a great thrill to watch both of my daughters grow up with the music and really love. Thanks for all your work on these pages. Many happy returns to all. torch.

---
Fri Jul 12 06:31:42 MET DST 1996
David Wiggs
From: Franklin TN


This is an excellent page. It is great to see that there are so many people who care about this magestic band. Thanks for the page.

---
Thu Jul 11 18:46:32 MET DST 1996
Tom Benson
From: Rochester, NY


Just checking back in. Going down to Watkins Glen State Park this week to hang in the woods and clean my soul a little. Will be taking the family, guitar, about 10 Band cassettes, and all the sheet music I could print from these pages with me (listed in order of importance - VBG). Plan on sittin by the gorge and listening to it's 'words' too!

---
Thu Jul 11 05:05:22 MET DST 1996
Michael B. Smith
From: Greenville/Spartanburg, South Carolina
Home page: Soon.


I am so happy I stumbled across this website while searching for Hoyt Axton lyrics. It just so happens I am also a lifelong fan of The Band, Bob Dylan, John Prine and so many others. I just watched "The Last Waltz" again last week. Still the best con cert film ever in my book. Levon Helm is a real hero, him and playwright Sam Shepard. Saw Levon narrate a PBS documentary on Highway 51. So good. Also enjoyed Band-mates on the Roger Waters video "The Wall." My favorite Band tunes are "Stage Fright" and " The Weight." Thanks for listening. An aspiring folk musician with an indie CD out soon, Michael B.

---
Thu Jul 11 01:24:20 MET DST 1996
KEVIN J. DRAKE
From: MALTA (Europe)


Greetings from across the great divide. A truly worthwhile labour of love. Thanks again for making us all feel part of the great Band family.

---
Wed Jul 10 23:34:25 MET DST 1996
Jeff Clark
From: Rutherford NJ


I've listened to the Band for my whole 20 years on earth. My dad is a big admirer, espcially of Richard Manuel. We saw them together at Carnegie Hall in March 96 - great show - but missed Richard. Didn't like the double drum sound and I'm not thril led with new drummer. But, the music is and has always been great. Chest Fever and King Harvest in particular.

---
Wed Jul 10 03:10:48 MET DST 1996
Dick Viggiano
From: Ridgewood, NJ


I was shopping with my wife and kids yesterday at Bradlees (a department store). I was listening to the music they play while you shop when I thought I heard the beginning of "Stage Fright." I told myself no, it couldn't be, but yes: it was an instr umental version with a saxophone playing the vocal part. It might have been my imagination, but I think those musicians, who probably sat in a studio somewhere creating that music all day, treated the Band's song with a lot more respect. I could tell th e piano player and the bassist in particular had studied the original because they had it note-for-note. It was strange to hear a song that meant so much to me when it first came out in that kind of setting today. Thanks to Jan for creating a place whe re I can tell other Band fans about it.

---
Tue Jul 9 05:02:56 MET DST 1996
Ned Ellman
From: Lodi, N.J. USA


This Great For Real Band Fans!

---
Tue Jul 9 01:08:09 MET DST 1996
John Clark
From: Montclair NJ


I just got on line today - first thing I looked for was a Band website. Thrilled to know that there are more than a handful of Band fans around

---
Mon Jul 8 22:21:23 MET DST 1996
Shane Wanless
From: Lindsay, Ontario, Canada
Home page: http://gaia.flemingc.on.ca/~swanless/welcome.htm


This is the best site I have found on The Band. I hope you keep adding items to the allready great list. I have been a Band fan for several years now. I often find that people either really like the Band or they don't know who the Band is, often people know their most famous songs, but that's all. It's a crying shame! It's good to see people reconizing the Band, I use to think that I was one of the only few who were devoted to them. I have had the chance to see the Band several times and presently I live near Ronnie Hawkins, so I see and hear him often. A couple years ago I caught a show and actually had a chance to talk with Levon Helm for a couple of minutes before they went on. Wh at a Thrill! He said he is always surprised to find people still listening to the Band and that the audience also contains young people such as myself ( I'm 22 ). Keep up the good work on this page!

---
Mon Jul 8 21:38:50 MET DST 1996
Eddie Hodel
From: Queens, New York


Great page for the GREATEST American band ever. I"ve been seeing THE BAND since 1982 at the old LONE STAR CAFE in NYC. Saw them last week in the Wall Street are for a free concert. They played in the rain... an awsome show. GARTH was especially go od...He always adds something new to his solos. They opened up with " Walkin Back to Memphis" from that excellent new album. You can't beat a Band concert on Independence Day.

---
Mon Jul 8 13:52:49 MET DST 1996
Bert Jan Kraal
From: Amsterdam The Netherlands


Compliments for your site! I saw The Band (june 5 1971) at the Amsterdam Concertgebouw. It was the first and till now the last time The Band played in Holland. Exactly 25 years later (last month) They were asked to play at the Amsterdam Paradiso. But for one reason or another... I'am still a Band aficionado, but when I was reading the following lines (from a review about a Van Morrison/Ray Charles concert by Nicholas Barber in the London newspaper "Independent on Sunday" june 23 1996), I thought, maby it is a good thing that the remembrances of the best rock concert I ever saw, are unspoilt. --------- The links between the above artists and The Band are many. Van Morrison sang at his old friends' Last Waltz, for instance , and Morrison and Charles both contributed music to the film The King of Comedy, whose soundtrack was produced by Robbie Robertson. But it has been 20 years since The Last Waltz, and Robertson has not played in the Band since then. Ten years ago Richard Manuel committed suicide. The Band play on, and have just released High on the Hog(Pyramid), but they sorely miss Manuel's high notes and Robertson's high ambitions. The remains of The Band at the London Forum on Thursday were Garth Hudson, a hillbilly Santa Claus;Levon Helm. a Steptoe lookalike and a nifty drummer (but why the extra drummer adding to the clatter?); Rick Danko, an oaf who can't be bothered to stifle a fat yawn during "Blind Willie McTell"; and three recruits , about whom nobody in the audience could care less. All there was to distinguish them from a proficient but drained and galumphing bar-room combo was some instrument-swapping, and Hudson showing off his baroque 'n' roll synth technique. Without Robertson or Dylan, The Band are just a band, abit like The Beatles without John. Or Paul. Or George.

---
Sat Jul 6 23:36:35 MET DST 1996
Mike Norman
From: Coto de Caza, Ca.


Good job! Its great to see there is still interest after all these years. I just saw the latest configureation of the Band at the Galaxy theatre in Santa Ana, Ca. As expected they put on a great show. It was a shock to see how they had aged but so has everyone else. I miss Richard, and it would great to see Robby playing gutiar. Thanks for the site.

---
Fri Jul 5 18:08:30 MET DST 1996
Tad Johnson
From: NYC


Nice. Just went to Big Pink yesterday and I'm still a bit choked up.

---
Fri Jul 5 13:09:50 MET DST 1996
Annie McGlade
From: Melbourne, Australia


Excellent value. A great read when accompanied by great wine, great blues and a ggod smoke

---
Fri Jul 5 06:23:00 MET DST 1996
Ben Adams
From: Los Angeles


Happy to find this spot. I worked with a musicaian/songwriter named Hirth Martinez who made two albums in 1975 and 1977 (Warner Bros.) both of which were executive produced by Robbie Robertson. Robbie produced the first, "Hirth from Earth" and John Simon produced the second, "Big Bright Street". I have a lot of photos from the period and shot Big Bright Street's cover. The second album was recorded at the band's studio at Zuma Beach, called Shangra-La. I'd like to see Hirth mentioned in related arti st. All the members of the group were involved with Hirth's work. Best wishes

---
Thu Jul 4 11:22:05 MET DST 1996
James Tully
From: Brockton, Massachusetts


This is, by far the most comprehensive and outstanding tribute to perhaps the most little-known but finest band in American History. This link provides everyone access to things we didn't even think existed. It's Fantastic. I thank you wholehearted ly Jan Hoilberg for existing and continuing to provide the most unbelievable source of information for fans of America's finest rock and roll band ever....Ladies and Gentlemen..."The Band!"

---
Thu Jul 4 04:37:54 MET DST 1996
Norwood Frederick
From: Ralston, Pa


Saw `em mid 80's in Philadelphia, THE BEST!!!!!

---
Wed Jul 3 20:13:54 MET DST 1996

Mitch Marks
From: Chicago, IL, USA
Home page: http://www.cs.uchicago.edu/~mitchell


I'm very pleased to find these. Thanks!


---
Tue Jul 2 20:02:59 MET DST 1996
Paul Stuebing
From: Kitchener, Ontario, Canada

---
Tue Jul 2 16:07:20 MET DST 1996
Chris Lecky
From: Cincinnati, OH


finally some true music fans!!!

---
Mon Jul 1 05:04:14 MET DST 1996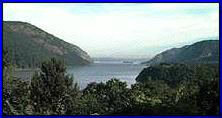 Snapper Earl
From: Rosendale, NY USA
Home page: http://www1.mhv.net/~snapruth/


HELLO NEIGHBORS ALL AROUND THE WORLD!


---
Mon Jul 1 03:37:55 MET DST 1996
Kevin Lane
From: Plymouth Ma


What a nice surprise to find The Band's site.I only got to see them once at Watkins Glen, NY a long time ago. It's great to have the songs and sheet music. Now I am learning a few songs to play on guitar by the Band. Keep up the good job.

---
[History] [Members] [Library] [Discography] [Videography] [Filmography] [Pictures] [Audio Files] [Video Clips] [Tape Archive] [Concerts] [Related Artists] [Merchandise] [Guestbook] [Chat Room] [Search] [What's New?] [Main Page]
Webmaster