The Band Guestbook, March '96
Below are the entries in the Band guestbook from March 1996.
---
Sun Mar 31 23:38:40 MET DST 1996
Virgil Cain
From: tennesee

---
Sun Mar 31 23:24:29 MET DST 1996
Jay Russell
From: Los Angeles, California


As Producer/Director of The "Highway 61" show on PBS, it was a great honor to work with Levon Helm and The Band. It's also a pleasure to check in on this great page and see the enthusiasm and respect shown toward this historic group.

---
Sun Mar 31 22:55:14 MET DST 1996
Yoni molad
From: Tel-Aviv, Israel


I wasn't even born when the boys waltzed for the last time. That hasn't stopped me from loving the music and cherishing the special moments and feelings the songs make me feel. These pages have deffenitly taken the load off Yoni! Great job! If any of the members are tuned in: TOUR ISRAEL !!!

---
Sun Mar 31 20:16:04 MET DST 1996
Todd Hawes
From: Tucson Az.

---
Sun Mar 31 18:27:46 MET DST 1996
W. G. Nivek
From: Waynesburg, Pennsylvania


Great page!!! I also find the comments in the guestbook interesting, particularly the references to "the" Rock of Ages concert, which were actually four concerts at the 3,000 seat Brooklyn Academy of Music on December 28-31, 1971 (Phil Ramone has stated the majority of the record is actually from sound-check night). In any event, there was a review by Don Heckman (Stereo Review fame?) of the Thursday night performance on Page 8 of the Saturday, January 1, 1972 New York Times which was not very flattering. I have always found it very curious that the record I consider one of the finest "live" rock performances ever, could have been produced by a band that, for the first half of the show (sans horns), "didn't seem overly interested in what they were doing". He went on to write the "repetitious rhythms and duplicated chord patterns can be deadeningly boring, especially when, as at the Academy, the sound system makes it almost impossible to hear the words". Which leaves me to believe the record (Rock of Ages) was actually much better than the concerts themselves. I've also always wondered, given Robbie Robertson's reputation for "doctoring" original recordings, how much of the amazing guitar work on that record may have actually been done in the studio.

---
Sun Mar 31 16:18:52 MET DST 1996
Tom Moretti
From: Woodstock,NY


Great Stuff !

---
Sat Mar 30 21:06:14 MET 1996
Bill Dorsch
From: Huntington, NY


This page has really developed into a great resource. Keep up the good work!

---
Sat Mar 30 09:50:31 MET 1996
Walter Morgan
From: Redmond,WA

---
Sat Mar 30 07:54:43 MET 1996
John Lettiere
From: Ardsley New York


Beautiful, Fantastic.

---
Fri Mar 29 04:48:53 MET 1996
m-j milloy
From: Montreal, Quebec


Just put a copy of big pink in my CD player and thought I'd see what kind of Band stuff I could find on the WWW... and my expectations are more than surpassed! I've yet to see all of the site, so I'm keeping these comments short to get back to some serious browsing! Thanks to all the people who put this together -- as a huge fan of the greatest rock and roll band of all time, I and I am sure many others, are very greatful. Keep it up...

---
Fri Mar 29 03:44:31 MET 1996
Bud Hendershot
From: St. Augustine, Florida


The Band is my favorite group ever, and they deserve much more recognition than they have ever received. I first saw them at the Academy of Music, December 30, 1971 - when they recorded Rock of Ages. It was the best concert I have ever attended. I last saw them 24 years later - to the day - December 30, 1995, at the Florida Theater, in Jacksonville. I was just as excited as the first time. Thanks for creating a place for us Band fans to come together. They were - and are - worth the effort.

---
Thu Mar 28 22:39:16 MET 1996
Arild Strommen
From: Br.sund, Norway

---
Thu Mar 28 20:48:32 MET 1996
Ed Paukstis
From: New Philadelphia, PA


This has to be the most thorough and authoritative Band page on the Web. Great job Jan. I am 26 years old and have been into the music for eight years.Although I am a guitarist, I still feel that Levon is the king! Man, talk about integrity and presence! I must have read "This Wheel's On Fire" at least 20 times! Every band album contains something new and inviting-from Levon's percussive Bayou-like drumming to Richard's piano-wise drum fills, Garth's outrageous interludes, Rick's bass lines, Robbies guitar licks, and those voices. Although I wasn't quite one year old when "Big Pink" was released, the album remains a timeless masterpiece. My band, "The Woodsmen" perform tunes from "Planet Waves" and "The Basement Tapes". Thankyou to the Band for sharing their songs with American culture. The music will continue to affect people throughout future generations. P.S. LEVON HELM FOR PRESIDENT! P.P.S. HEY LEVON, IF YOU ARE OUT THERE DROP ME A LINE! WHEN IS THE BAND COMING BACK TO PENNSYLVANIA. THE HARRISBURG SHOW WAS A KILLER!

---
Thu Mar 28 20:00:33 MET 1996
Jerry Balsam
From: New York, New York


Keep up the good work.

---
Thu Mar 28 04:27:17 MET 1996
H. Scott Oviatt
From: Denver, Colorado


Great job, and very informative. Only place I've found to keep up with the group and all the happenings. Can't wait to see if/when they will tour.

---
Thu Mar 28 02:55:19 MET 1996
Joel Wexler
From: Philadelphia


This is great. Sometimes I feel like most people never heard of the Band, or appreciate their greatness and importance in rock history. This shows me there's other like minded people out there.

---
Thu Mar 28 00:43:38 MET 1996
Steve Taylor
From: Elk Grove, CA


Been a BAND fan since they first hit the charts. They inspired me to leave folk music behind and take up Rock and Roll. My band, of the past 23 years (Crazy Chester) plays many band tunes people always recognize and love them no matter where we play. Its great that the Band is still wearin' their Rock 'n' Roll Shoes.

---
Wed Mar 27 13:07:13 MET 1996
Sean Peters
From: Campbelltown Australia
Home page: okay, whatever you say


1986 wasn't a particularly good year cor me as well. It would apear that I'm searching for the soul of Richard. You have almost captured it.

---
Wed Mar 27 03:02:08 MET 1996
Itzik
From: new york but originally from Israel


what can I say? the best American (so what if they are from north of the border)band EVER !!!!!!!!!!!

---
Wed Mar 27 02:50:22 MET 1996
Randy Townsend
From: Craig, CO

---
Tue Mar 26 22:45:35 MET 1996
Nathan Craver
From: Pittsburg, CA (Bay Area)


Very informative! I'm a Band fan from way back (69-70) and try to do a couple of Dylan or Band (or Dead) tunes whenever I perform (my band is called Lost Prophets). Keep up the good work! Thanks!!

---
Tue Mar 26 21:02:31 MET 1996
Fiona M. Harkins
From: Rockville Centre, NY

---
Tue Mar 26 07:48:16 MET 1996
Mark Wilkins
From: Memphis,TN.


Hey!Great page!! I'm the guy that took ALL the stills on Great Drives HWY 61 with Levon! I'd like to share some images with you!

---
Mon Mar 25 17:40:32 MET 1996
Dan Hearn
From: Mentor, Ohio, U.S.A.


Great home page! Where are the tour dates?!!! I read in a local newspaper that The Band will be performing at the Odeon (in the Flats in Cleveland) in April.

---
Mon Mar 25 16:29:17 MET 1996
Kathee Clark
From: South Beloit, Illinois


I liked it, and I'm old. (45)

---
Mon Mar 25 11:39:28 MET 1996
Peter Oelgaard
From: Aarhus, Denmark


Congratulations on one of the best music home pages that I have come across. The Band are sceduled to play at an outdoor festival in Copenhagen this summer. I don´t have the details at this moment.

---
Mon Mar 25 04:40:58 MET 1996
Jordan St. John
From: Toronto, robbie's home town


very cool.

---
Sun Mar 24 23:41:12 MET 1996
Kitrick Short
From: Maui Hi
Home page: http://www.maui.net/~kitrick


The Band are the greatest spiritual music around!!! I wish they would do a few gospel tunes on a disc like old time religion on the last waltz

---
Sun Mar 24 19:54:04 MET 1996
Mike Barnett
From: Paris, Texas

---
Sun Mar 24 16:16:55 MET 1996
Dave Besterman
From: Valparaiso, Indiana, US


Back in 1969, I was looking for an altenative to the then popular psychedelic sound of rock music. One day I happened upon a rather unusual looking brown album which displayed a simple photograph of five rough men in plain dress on the front cover. I had never heard of The Band and this self-titled album revealed little about the group or their music. However, the homespun song titles and the simplicity of that album cover persuaded me to go ahead and buy that record that day. After 27 years, at least 25 copies of records/tapes/and now CD's, 8 live concerts, 4 books, 1 movie, and innumerable hours of library research (seeking out elusive written stories and interviews) I am still enthralled by the music of this most original, talented, and durable group of musicians. Two years ago, a student class at a local university was reviewing Greil Marcus' book: 'Mystery Train'. I had the unique opportunity to be a guest presenter at two of the class sessions. It was a genuine pleasure to introduce the music of The Band to another generation of listeners. Jan, these Pages are like a second home to me. They are a wonderful way to keep up with the music, history, and present-day activities of The Band. It is likewise a pleasure to read the interesting comments of other fans as well. Thank you very much and keep up the great work!! -Dave

---
Sun Mar 24 13:28:43 MET 1996
K.R.Hanenburg
From: Woodstock, Ontario


Excellent job Jan! I have been following and collecting The Band recordings for many years and it was great to come across your Band Home Page. As The Band members originated from this area, Sothwestern Ontario, its satisfying to see so much success from a bunch of Canucks. The southern talents of Levon Helm rounded out the group to excellence. Congratulations Jan, on a job well done, and Congratulations to the many years of sucess by THE BAND.

---
Sun Mar 24 08:11:44 MET 1996
Tony Russo
From: Poconos,PA. Just moved to Burbank, CA!

---
Sun Mar 24 06:06:06 MET 1996
mark atkins
From: Canada


Always a pleasure to visit The Band Pages

---
Sun Mar 24 01:25:30 MET 1996
Peter Chomka
From: PA, USA via Bradford, Yorks., UK


The next THE BAND recording will surely include "Thanks" to you Jan, eh?

---
Sat Mar 23 18:52:48 MET 1996
Steven Higgs
From: Bloomington, Ind.
Home page: www.bluemarble.net:80/~higgs/


My lifelong habit of collecting albums of music began in the spring 1969 when I was a freshman at Indiana University studying political science. I don't know where I got the money, but I bought a KLH stereo and two albums, "The Band" and "The Flock." (I have exactly one Flock album in my collection, nearly all of the Band albums) Lately I have been going back to my roots in my album buying -- Dylan, Neil, Byrds, Dead, Ricky Lee, Emmylou etc. ect. -- I got "Big Pink" from a CD club a while back. A couple weeks ago I realized it was time to buy some Band stuff. I couldn't be more thrilled to have this web page to help me along my nostalgic journey. I ended up an environmental journalist and like to keep connected to my roots.

---
Sat Mar 23 00:01:06 MET 1996
Nelson Andrade
From: Santa Clara, Calif


I barely knew about The Band when I first picked up Robbie Robertson's first solo album several years ago. After reading up about Robbie Robertson then did I finally realized who "The Band" was. So for many years I heard all of these great tunes on the radio... "the Weight".."The night they drove ole Dixie Down" etc, and I never knew that there was the connection with Bob Dylan. Since then I've grown to enjoy their music quite a bit. I just ordered the box-set "Across the Great Divids". Does anybody have any recommendations about this set? I sure hope I get my money's worth here...... Anyway, those are my two bits about "The Band" andrade@LSIL.com

---
Fri Mar 22 21:33:55 MET 1996
Mark Ishkanian
From: Readfield, Maine


I'm originally from Saugerties, NY and have always loved the Band. My biggest regret is that I did not make more of an effort to see the group when they were active, especially in 68 and 69 when they played locally. I appreciate the work that has gone into the home page, giving all us fans a focus for our love of this music. I too would like info on concert dates and other Band news. Rick just played a solo date in Portland Maine and I heard he was quite good. I'd be interested in any bootleg-type tapes of the Band, especially from the 69-72 period. I especially enjoyed Barney Hoskyns book. If you haven't read it, by all means get a copy (The Band and America;Across the Great Divide). Anyway, thanks Jan for the home page and all your efforts.

---
Fri Mar 22 08:28:17 MET 1996
Scott Tribble
From: Malden, Massachusetts
Home page: http://fas-www.harvard.edu/~stribble


Big thanks to Jan for one of the most informative music pages on the Web. As a student of American history, I have always been fascinated by the ability of these (largely) Canadian boys to capture a slice of America's past. Long live the rootsy, organic sound of one of the most creative bands ever!

---
Fri Mar 22 02:47:05 MET 1996
J2698
From: Western PA


Super page! Hope to get to NY for the Carnegie Hall show. Any new news?

---
Fri Mar 22 02:36:47 MET 1996
MsVaness
From: New York

---
Thu Mar 21 23:22:51 MET 1996
Brian Peoples
From: Philadelphia, Pennsylvania
E-mail: PeoplesB@dickinson.edu


I think it's great. I'm a big fan of The Band and it's refreshing to see that there's more people like me out there. Keep it going.

---
Thu Mar 21 22:32:29 MET 1996
Clint Speers
From: Pennsylvania


This site is one of the best out on the "net" about, for my money, the best group of all time - The Band. A listing of concerts would be helpful though.

---
Thu Mar 21 21:51:40 MET 1996
Michael J. Wiseman
From: Rochester, NY


My absolute favorite site on the net - One of the best, most well organized, easy & fun to use sites I have ever visited........LONG LIVE THE BAND!

---
Thu Mar 21 06:25:34 MET 1996
Johanna Keeley
From: San Fran, CA


Just the fact that these pages exist comforts me that I'm not the only one in the world who loves the soul and depth of this music. The site has everything I could want for information except that I would love to see some input from the management of The Band themselves, such as concert postings, etc. Don't they know we're here? Other than that, I love the Band, always have, always will. In some way, the music has become an integral part of who I am. I've never experienced that before.

---
Thu Mar 21 06:01:21 MET 1996
Mike Hogan
From: Chicago


The only real site on the web for information and downloads about the Band. The only improvement that I could think of is a list of concerts.

---
Thu Mar 21 02:49:31 MET 1996
Dave Pomeroy
From: Rochester, NY


I have seen The Band twice, once in 1974 in Toronto with Dylan and once again in Rochester in 1994. Both were unforgetable. I really like the new lineup and feel that they add their own unique sound to the the traditional Band feel and style. The mood they create for me with their music is still there. The old west, country humor, and winter beauty of rural New York (or anywhere) remains. Can't wait until they come back to Rochester. Thanks for this Website, very well done, the best I have seen.

---
Thu Mar 21 01:22:45 MET 1996
Matthew Shapiro
From: New York


I'm a 21 year old college student who thinks the Band is one of the greatest rock esembles ever. I have gotton so many of my friends into the Band, it's really amazing. I just wanted to let the old time fans know that the music of your generation is now speaking to the next one. LONG LIVE THE BAND

---
Thu Mar 21 01:06:14 MET 1996

Carole Klinger
From: Albuquerque, *New Mexico*


It comforts me to know this site exists. Stopping by is like visiting an old friend, whose past you pretty well know, but who almost always has a few surprises for you. And sweeter yet, all the discoveries here are happy ones. I do worry, though, about who's going to maintain the site when Jan's wicked lifestyle finally catches up with him (which should be any day now).


---
Wed Mar 20 23:09:03 MET 1996
Johan H Greve
From: 6460 Eidsvåg i Romsdal Norway


I have been a listener to the Band since I got Big Pink in 1968, and it's great to find out about them, and their songs/texts

---
Wed Mar 20 22:36:23 MET 1996
John Sorensen
From: New York, NY


Tremendous! A great job by Mr. Hoiberg with some great bits of information which you cannot get anywhere else. I have followed the ledgendary group since I was kid and had the great fortune to attend the Rock of Ages concert at the age of 13. To this day, it remains the most memorable concert of two decades of Band concerts. I would agree that the new Band lacks the sound of the old, but that is to be expected. It is more of Levon's sound today, especially the new CD with the Tom Malone/Howard Johnson horns and the emphasis on a more "bluesy" feel. The production is quite different also but Robbie was formally the most responsible in that department. But all in all, it is still great to hear Garth, Rick and Levon playing the music that they really love; bottom line is that that is what counts in the end. Carnegie Hall awaits and it should be one great evening of music. As for Robbie, I really enjoy the solo work he has put forth since his first CD, especially "Storyville." I had the good fortune to meet him in 1993 and he was a pleasure to talk with. Once again, many thanks Jan for your page, it takes the Weight off now and then. John

---
Wed Mar 20 19:46:59 MET 1996
David Singer
From: Mount Prospect, Illinois
Home page: http://www.wxrt.com/


Nobody gave Bob Dylan lyrics their due like The Band did. I love every song on the first two albums especially "Chest Fever" but didn't these guys dance The Last Waltz 20 years ago?? I thought both Jericho and High on the Hog were disappointing compilations especially after hearing the original version of Bruce Springsteen's "Atlantic City". I miss Richard Manuel very much and did appreciate the rest of The Band paying tribute to him with the track "Country Boy". I still love anything this group did up through Rock of Ages but without Jamie Robbie Robertson, it's not the same.


---
Wed Mar 20 18:12:21 MET 1996
Paolo Demaria
From: ALBA-ITALY


The Band was, is and will be GREAT, but Jan is GREATER and The Band's WWW page is GREATEST !! To all the Band fans CIAO from Italy!! Paolo

---
Tue Mar 19 21:45:45 MET 1996
Paul Reiss
From: Califon, NJ, USA


The page is great. For years I thought I was one of only a few who hadn't forgotten the Band. It's good to know that I am among a large group of avid followers. I don't know whether or not it's practical, but I would love to see either a mechanism or a link to a mechanism that tracks the Band's concert activities, dates and locations. Keep up the good work! Thanks, Paul Reiss

---
Tue Mar 19 20:05:46 MET 1996
John Howells
From: California, USA
Home page: http://reality.sgi.com/howells

As a longtime Dylan/Band fan, I love this site. Keep up the good work! P.S. everyone is invited to visit my Dylan site: http://reality.sgi.com/howells/dylan.html John Howells


---
Tue Mar 19 20:03:58 MET 1996
Dick Pepper
From: Syracuse, NY


Jan, Nice job on the page! Who is going to Carnegie Hall?

---
Tue Mar 19 12:31:29 MET 1996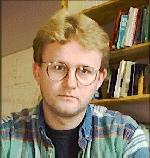 Jan Høiberg
From: Halden, Norway
Home page: http://www-ia.hiof.no/~janh

Hi, everyone! I'm the maintainer of the Band WWW pages. Please use this guestbook to express your opinion on the Band and the Band WWW pages. Thanks.


---
[History] [Members] [Library] [Discography] [Videography] [Filmography] [Pictures] [Audio Files] [Video Clips] [Tape Archive] [Concerts] [Related Artists] [Merchandise] [Guestbook] [Chat Room] [Search] [What's New?] [Main Page]
Webmaster