The Band Guestbook, March '97
Below are the entries in the Band guestbook from March 1997.
---
Mon Mar 31 15:09:08 MET DST 1997
Paul Schoninger
From: Lexington KY


The BAND is doing a show at the Kentucky Theatre, 241 East Main Street, Lexington, on Thursday, May 15th. The Kentucky is a great old theatre with so-so accostics. Later.

---
Sun Mar 30 13:07:57 MET DST 1997
pierre verkerk
From: the netherlands


I'm very jaelous at every one living in America. They can see them play live on stage. I order the Band to travel to Europe , so they stop this discrimination. If not , I'll complain at the U.N.O . My dream shall come through. pierre.

---
Sun Mar 30 05:46:47 MET DST 1997
Henry K.
From: New Jersey


I am interested in obtaining some of the tapes listed in this web site. I am willing to trade bootlegs of other quality music. I saw rick danko earler this month, and he is a spectacular performer. He told the same joke on stage two weeks later, when The Band played in NYC. He called the crowd "The Mormon Tabernacle Choir" while singing "Craza Mama". Check for it the next time you see them live.

---
Sun Mar 30 03:57:12 MET DST 1997
William Barnes
From: Mississippi


Great page! I saw a documentary on "The Band" on the Disney Channel a year or so ago. Could you please tell me the name of it and where I might obtain a copy. Plese e-mail me back if you know mailto:rlchunter@mail.miserv.com Thanks

---
Sun Mar 30 03:22:36 MET DST 1997
Eddie Neffinger
From: Kailua, HI


I saw the Band for the first time at Woodstock in '69 with my twin brother and a few friends. Haven't stopped listening since. Their music is the "background" music to my life...

---
Sat Mar 29 23:11:06 MET 1997
Marcia
From: phila


the band are the pure form of rock and blues when i need a little rekindling of the spirit, i tap into the " The Last Waltz" to rejuice my soul, thanks guys.

---
Sat Mar 29 04:11:25 MET 1997
ERIC JOHNSON
From: EVANSVILLE, INDIANA


There is no doubt about it the band is awesome!!! THE BANDS BOX SET IS IMPRESSIVE! AND WHAT ABOUT DYLAN AND THE BAND TOGETHER THEY ARE A KNOCKOUT.HEY I'M A BIG BAND FAN!!!!!

---
Fri Mar 28 21:05:23 MET 1997
JIM BALCH
From: SEATTLE WA


great sight

---
Fri Mar 28 05:11:04 MET 1997
John McArdle
From: Tariffville, CT


Jan, let me say it's great to find a place like this. I was lucky enough to catch The Band a couple of times before Richard Manuel's death. I have not seen them in many years and hope to catch them in '97. I am very interested in meeting up with anybody who may have some high quality tapes to trade. Thanks

---
Fri Mar 28 02:46:45 MET 1997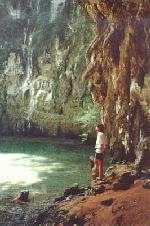 Tim Fisher
From: Southern Ontario
Home page: http://www.geocities.com/RainForest/6487


Last May, after a long day at work, I got surprised with a ticket to the Band show at the Concert Hall in Toronto. To go from not knowing about a show, to getting tickets, to being there all in the space of 3 hours was the most incredible rush. The Band is It. They are the band that every other band claims as an influence, American music in the best sense of the phrase...thanks, Jan!


---
Fri Mar 28 02:27:14 MET 1997
Jeremy Douglas
From: Hawaii


Love The Band, love the web site.

---
Thu Mar 27 06:57:56 MET 1997
Scott Noblit
From: Chattanooga, TN


The Band is the best. My friends and I listen to them and attempt to play their songs all of the time. Your page is great.

---
Thu Mar 27 03:58:28 MET 1997
Bud Hendershot
From: St Augustine, Florida


Love this site! Rick Danko is playing here in St Augustine on Easter Sunday. He'll be at the Milltop, which is the oldest, funkiest, greatest pub in Florida. I will be there with my wife and kids. I can't believe Danko will be here in my town, playing such an intimate and wonderful place. Keep up the great work, Jan.

---
Thu Mar 27 02:17:21 MET 1997
Matt Owens
From: Wake Forest University


Excellent work, especially the histories. A worthwhile site for any fan!

---
Tue Mar 25 19:00:34 MET 1997
Runar Boyesen
From: Norge


Hei Åndsfrende ! Rørende interessant med The Band's hjemmeside ! Spesielt oppklarende å få se tekstene !! Vet du noe om muligheter til å besøke Levon Helms studio i Woodstock ? har lyst til å dra dit en gang ! Hilsen Runar

---
Mon Mar 24 22:12:03 MET 1997
Gregory Cellucci
From: New York


Was in the mood to hear the group over the weekend (3/22/97), and ended up listening to their CD's a bunch of times at decibel levels just under the legal limit. Wasn't enough, so I had to go out and rent The Last Waltz video. Still not good enough. Ended up surfing through this web page, printing out lyrics, articles, discography, etc. A great web page! Thanks for bringing the weekend of music full circle with all of the facts included in the page. E-mail me back when you get the chance. There aren't many people who talk about the band anymore! Thanks again, Greg.

---
Mon Mar 24 15:49:39 MET 1997
Mary Jane
From: New York


The show at Carnegie Hall was great. Sorry Dave Mason didn't play. Nonetheless, it was like seeing an old friend.

---
Sun Mar 23 04:14:29 MET 1997
EDDIE
From: QUEENS, NY
Home page: www.wfuv.org


This is the best music site on the web, its depth shows remarkable feat. I saw a great show at Carnegie Hall.3/20/97 The 4 sound acoustic set featured HOWARD JOHNSON(he's been playing with THE BAND for 20 years) on horns for RAG MAMA RAG. Another highlight was Rick with TWILIGHT. The HALL is becoming a great annual gig, the place was packed. Thanks, Jahn ED

---
Sun Mar 23 03:37:18 MET 1997
steve durand
From: Duluth, MN

---
Sat Mar 22 23:47:52 MET 1997
Bill R.
From: Melville, NY


I know the Carnegie show got mixed bag reviews but i absolutely loved DON"T DO IT. Tight...stinging...fast and energetic. It put me back to Rock of Ages in a heartbeat. And ATLANTIC CITY was golden. There's still a lot to love with these guys... Can't beat them for pure musical touch and raw talent. The 90s BAND is as good or better than their good old days and it looks like they've got a few more ahead of them. Would appreciate your email and comments.

---
Sat Mar 22 20:24:06 MET 1997
Joe Sharp
From: Hemel Hempstead, England


Great to see it. I saw the Band in 1970 at Wembley and at the Forum in 96. I hope Rick's feeling better!Are the Band coming back to the UK soon? I love High on the Hog.

---
Sat Mar 22 08:50:48 MET 1997
John Clark
From: Montclair NJ


Saw the Band last night at Carnegie Hall. Unlike most other commentators, I thought the show was below par; certainly not as good as last year at Carnegie Hall, and not even close to the incredible performance in Trenton last fall. The unforgiving acoustics of Carnegie Hall did not serve the Band well -- many instruments (and nunaces) were lost without adequate amplification. The acoustic set was fine, but there were few gems in the electric set. I thought the boys were a bit sloppy and just a little too casual -- something I've never seen before from them in more than 20 concerts in the past 25 years. I think too that they relied too much on the horn section, which couldn't be heard all that well anyway. As Band shows go, this one was a C-. Trenton, on the other hand, was an A. Anybody else think the same thing?

---
Sat Mar 22 04:15:23 MET 1997
L B
From: Pa


Thanks guys for jammin' @ Carnegie Hall show it was a blast. hope to see ya again soon Ps. please do the gathering this year again :)

---
Sat Mar 22 03:47:52 MET 1997
Richard and Patti Baker
From: Baltimore, Maryland


We attended the Show last night in NYC at Carnegie Hall. Our first visit to this historic venue. What a wonderful site for the boys. We were a bit disappointed that Dave Mason cancelled--a ruptured vocal cord. The Bacon Brothers were ok. Definitely enthuisiastic about playing Carnegie. The horn section was indeed a sweet addition for the Band. Brought back memories of Rock of Ages. The brass fills out the songs soooo much. I wish that they could afford to tour with such an ensemble. At the stage door after the show, someone had a set list that included Evangeline, Carnival, Long Black Veil, Ophelia, When I Paint My Masterpiece---all tunes that were not played. I wonder why? My only complaint is that they did not play longer . All told, the Band played about a 90 minute set. But it was well worth the trip from Baltimore for a big night in the big apple. I'm ready for the next album. Any one know about the first song on the acoustic set? It sounds like something off of the brown album. Levon's vocals were as strong as I've heard them in years. Rick's energy was electric. Garth was the master.

---
Sat Mar 22 00:24:31 MET 1997
T King
From: New Jersey


My husband and I were at the Carnegie Hall show last night in NYC. The Band played with a tremendous amount of energy, more than we could recollect at past shows. Rick seemed, as usual, to be the most at home on stage and with the fans. He pointed to the upper tiers, danced his side to side little dance, and gave away his guitar picks. Garth did his usual beautiful job, often sitting back in his chair and playing with one hand and looking up towards the ceiling. Levon was fantastic, just belting out the tunes with that endearing voice of his. They were great!

---
Fri Mar 21 12:02:22 MET 1997
George Lembesis
From: Upstate New York


Horns and Acoustic set to open show (w/Tony Garnier of Bob Dylan Band On bass)...One More Shot/Don't Ya Tell Henry/Crazy Mama/Atlantic City/Twilight/Rag Mama Rag (w/H. Johnson on tuba). Electric set included Cripple Creek/Don't Do It/Willie and the Hand Jive (w/Bacon Bros.).

---
Fri Mar 21 05:49:39 MET 1997
T. Treanor
From: Austin, TX


I'm hoping that anyone attending tonight's Carnagie Hall show who reads this great website (thanks again, Jan!) will fill us all in on how things went. I had the honor of briefly meeting and speaking with Richard and Jimmy following the "All the King's Men" show; Richard said there was a possibility of having a horn section with the Band, as well as maybe doing an acoustic set. So, c'mon, somebody up there in NYC, put a note in the guestbook so we can all hear about it. Thanks!

---
Wed Mar 19 20:43:35 MET 1997
Graham Burke
From: Anchorage, Alaska


The Band pages are incredible!! I'll be back for more....THANK YOU, JAN!

---
Wed Mar 19 12:29:30 MET 1997
noble thurman
From: the shoals in alabama


The Band's page is (in my memory) for my life.......Bless you lucky so in so's thanks for the wonderful music .... Where do we go from here? (hoots) GARTH colors BIGTIME...and is the GURU Sorry , there's no break in relations here with that robbertson guy......he deserves his due ! even if he's a weisel..I'v..got to love him...and his writing .. He is "a Man of THE BAND". as RICHARD MANUEL & I'v cryed about HIM... Danko is a deer slaying singing bassist. Levon got me started on THE BAND via Cripple via that funky drumin vocal killer shit ...... THANK YOU L. HELM , for signing YOUR BOOK in b'ham al ..1995 OKAY, cheap internet pitch ahead : me & Scott Boyer have Killer songs for the new BAND's floormat+ other missin links and sam Whiteside in atlanta ? take note: There's a full moon on the Rise.. and it's in your eyes............. theres no comprimise to the dreams seen through your eyes... contact me @ 205 766-8956 or Scott boyer @ 205 757-4690... or the DECOYS in disguise...... Bless u guyes thank you so much...nthur 68475 @aol.com boyer/ thurman

---
Wed Mar 19 02:16:04 MET 1997
Shawn O'Brien
From: Torrance, California


Thanks so much for the website. In particular, you've just helped solve a long-standing disagreement between myself and a friend of mine. They really do say, "If you'll take Jack, my dog" in The Weight!

---
Tue Mar 18 13:24:33 MET 1997
Halvar Sivertsson
From: Bollnas, Sweden


These pages are just great!! I´ve got the Basement tapes and I would like to buy another of the Bands records. Which one chall I chose? E-mail to me and tell wich one that is the greatest

---
Tue Mar 18 05:19:45 MET 1997
Teral Tree
From: Heber, Utah

---
Mon Mar 17 21:07:40 MET 1997
Peter Kinnear
From: Calgary Alberta Canada


Hi - this isn't for the guestbook but if you can tell me how to e-mail Rick or Levon - I have a terrific idea that I would like to tell them about Thanks. PK

---
Sun Mar 16 15:59:37 MET 1997
Magnus Reuterswärd
From: Sweden - Sverige


Nice, good, cool, informative - like it, thank you for handling it, bye!

---
Sun Mar 16 11:50:01 MET 1997
Adela V. Calbillo
From: Houston, TX


4:37 a.m. Me and my mom just got back from Austin, where I have just witnessed one of the most incredible, inspiring concerts of my life (and I've seen a lot of 'em, believe me). Jimmy Weider and Richard Bell shone tonight as members of All the King's Men. Jimmy easily led the band as Richard gifted us with his typically soulful solos and they jammed with their heroes and colleagues, people with names like Scotty Moore and D.J. Fontana (of Elvis's band), Joe Ely, David Hidalgo and Cesar Rosas (of Los Lobos), Tracy Nelson, and many other musical dignitaries. As I stood in my front-center-stage spot, they all made my heart beat in time to the music, and I never felt prouder to be a fan of Richard Bell and Jim Weider. As if the concert weren't enough to already make my entire year, they remembered me and welcomed me with open arms, and I had to go backstage and show off *the* tattoo to the appropriate parties (like, everyone)! Richard and Jimmy: thanks for letting me hang out. Love you lots, and thanks for the comfort. See you next time.

---
Sun Mar 16 06:03:58 MET 1997
Jim
From: Rochester, New York


I've been into "The Band" since my older sister brought home the album, The Band. My family of five has gotten very used to the fabulous Band music on our many long automobile trips to visit family in Pennsylvania. We own many albums and CD's and they are played frequently. Would love to know of any planned Band appearances in western New York!!!!!

---
Sun Mar 16 04:45:17 MET 1997
M.C. Kinniery
From: Maplewood, NJ


Thrilled to find these pages. I first heard The Band in Boston's Symphony Hall in 1969. Van Morrison opened for them!! The crowd was ecstatic, and I've been a devout fan since then. Can't wait to hear them in the great acoustics of Carnegie Hall. The old albums still make me cry: who else in rock and roll could do that?

---
Sun Mar 16 03:25:50 MET 1997
Jeremy Upchurch
From: Eastland, TX


I was so happy when I found the page! I got into the Band when I found a great deal on "Across the Great Divide" and I have since bought the Last Waltz movie - and watched it twice. I think the group is incredible, although I wish I could find more fans my age. I am 18. Thanks!!

---
Sat Mar 15 20:08:01 MET 1997
DON AND DIANE ZOLLMAN
From: IOWA


THIS IS FOR NICK TOVO. I TRIED TO E-MAIL YOU AND IT SAID IT WAS UNDELIVERABLE. SERVER UNKNOWN. LET US KNOW WHERE TO EMAIL YOU AT. THANKS DON AND DIANE

---
Sat Mar 15 18:37:10 MET 1997
William Smith
From: Brantford, Ont. Can.


My name is William Smith. I'm am Rick Danko's cousin. I'm originally from Simcoe Ont. I just want to tell all those die hard BAND fans that they really are the greatest thing ever to happen to music in North America. I've been at many gigs with them and even though they are getting a little older, they can still blow everybody away. If any one has any questions I'll be glad to answer them as best I can.

---
Sat Mar 15 15:57:53 MET 1997
Arley Phillips
From: pennsylvania,USA


great page on my favorite band.Rick Danko's solo lp has been rereleased on CD.I had forgotten how good it is. I saw The Band at a small club in lancaster last summer(1976).it was a great show.

---
Sat Mar 15 06:46:48 MET 1997
NICK TOVO
From: NEWARK, DE


THIS IS FOR DON AND DIANE ZOLLMAN OR ANYONE INTERESTED IN ORDERING RICK DANKO'S SELF-TITLED CD FROM '78. DON AND DIANE I THINK THE SONG YOU REFER TO FROM THE LAST WALTZ IS "SIP THE WINE" FORM THE AFOREMENTIONED DANKO SOLO ALBUM. IT CAN BE ORDERED FROM "CD NOW" BY CALLING 1-800-595-6874 OR THROUGH THEIR WEBSITE. GOOD LUCK. VOTE FOR THE BAND TO PLAY THE" FURTHUR FESTIVAL". FEEL FREE TO E-MAIL ME TO TALK ABOUT THE BAND.

---
Sat Mar 15 06:13:23 MET 1997
Jay D. Crafton
From: Indianapolis,In.


I enjoyed it. However, Cub Koda's remarks about Roy Buchanan hanging himself are questionable. While doing research for a book on Roy, I found the DC police were probably to blame. Don't take my word..ask Roy's widow Judy.

---
Sat Mar 15 06:00:07 MET 1997
Adam Mahler
From: Buffalo, NY


Great website, lots of cool info on one of the two best bands in rock history (the other is The Beatles). Just met a guy in Buffalo who opened for The Band when they came to town. He told me lots of great stories about Levon in Woodstock. Cool Kooper interview.

---
Sat Mar 15 00:21:17 MET 1997
James Moore
From: Scotland


These pages are amazing! Thank you for creating a web site for the best rock group in history.

---
Thu Mar 13 22:32:42 MET 1997
Iris Hammer
From: Frankfurt, Germany


Me and my friend have been able to join a concert of THE Band in Chicago...we visited a friend of ours when we read that they were playing...it was fate!!! And these pages are great for we can read about their concert dates...next time we go to the US it`ll be only to see THEM....but maybe they too could come again over to Europe this summer?????Greeting to every BAND FAN

---
Wed Mar 12 07:50:29 MET 1997
Jim Caulin
From: Rutland, Vermont


I am only 24 years old and ahve been listening to The Band for as long as I remember and finally last year I got to meet a few of the legends. I got to talk with Rick Danko, Randy Cialante, and Aaron Hurowitz (producer) for a couple of hours and they are incredible people. They are very down to earth and I will never forget meeting them. Hopefully we will meet again. They are true legend of Rock and Roll. Even the new members up hold the highest class and energy through their music. I was also able to meet Jim Weider and Richard Bell and Levon and Garth. What a day that was! I can't wait to see them again....and again. Me and my buddy follow them around as our money can afford it.

---
Wed Mar 12 05:44:22 MET 1997
Kathleen Thelen
From: West Nyack, NY
Home page: http://www.gallaudet.edu/~tsapsoar/sokt96.html

---
Tue Mar 11 19:35:49 MET 1997
Margaret Anderson
From: Columbia, Tennessee


Good content and superior quality! Thanks for a refresher on one of my favorites!

---
Mon Mar 10 08:06:26 MET 1997
DON AND DIANE ZOLLMAN
From: IOWA


I WAS JUST SITTING HERE WONDERING IF THE BAND HAD A PAGE AND JUST TYPED IT IN AND THERE IT WAS!! I AM SO GLAD THIS IS HERE! I WOULD LIKE TO KNOW IF THE SONG, I WANT TO LAY DOWN BESIDE YOU, IN THE LAST WALTZ CAN BE PURCHASED ANYWHERE? RICK DANKO SANG PART OF IT ON THIS VIDEO. THANKS FOR THE MEMORIES!

---
Mon Mar 10 02:04:06 MET 1997
tony a.
From: bucks county,pa.


I've been debating to share my experience with the world about my experience on the night that Richie Manual died. Please don't think I'm crazy, because this really did happen. At 11:10 p.m. that evening my TV paper made a buzzing sound like a fly was between the pages,no bug. The next morning at 7:00 a.m., the radio announced that Richie had died. I told my wife what happened that last night,yeah she thought I was nuts,so I looked in the TV paper for a smashed bug. The first page I opened to, I focussed on channel 12 "FOLK ROCK REUNION",guest included LEVON HELM;RICHIE MANUAL;RICK DANKO; RICHIE HAVENS;JESSIS COLLIN YOUNG. This was held in Parsippany,N.J.,when? I taped the show that night,a dynamite RAG MAMMA RAG. Maybe it was a co- incidence,but I say a prayer for Richie to rest in peace every Sunday ever since. So now I am asking all THE BAND people to say a prayer for Richie to rest in peace. Thanks everyone.

---
Sun Mar 9 21:30:04 MET 1997
Scott and Michelle Adair
From: St. Louis, MO


We used to listen to "Best of The Band" on our tape deck during long roadtrips. It replayed maybe ten times in a row in one day! Anyone know of more concert dates in the US in 97?

---
Sun Mar 9 17:35:26 MET 1997
obergjolene
From: gresham, oregon, usa


Hei due, have all of the cds of the band, including basement tapes. have been into robbie robertson and what he does a long time. have the last waltz video carny and have seen color of money, king of comedy, etc. i also have all robbie's cds, and even some guest cds he has done. kashtin is one favorite cd as well as phenomenon soundtrack. never get tired of collecting and reading. have read levon helm's account of the band, this wheel's on fire. some pretty acrid comments about robbie, but think jaime robbie robertson can hold his own against time and levon. also have a&e bibliography on the band. Also have on order, across the great divide. love those pictures of robbie! keep info coming! thought it coincidence that jolene oberg and jan hoiberg were close names. i am norwegian descent, my mother and have about 65 relatives around norway, all the way from bodo to oslo. am also of native american descent from my father, kiowa from oklahoma. must run in the blood! thanks and keep the good work going. the band forever! feel free to e/mail me. thought i was the only obsessive compulsive, but then, maybe i am. your information is extremely objective. hjertelig hilsen, fra jolene

---
Sat Mar 8 07:09:39 MET 1997
Mark Cryle
From: Brisbane, Australia
Home page: www.powerup.com.au./~hiltont/spot-dog.htm


The first album I ever bought with money I saved from a high school vacation job was "The Band". In the intervening 26 years I've bought many great albums. Never one better than "The Band" however. I knew that album *so* well. I even knew the length of the spaces between the songs. My party trick was to count the songs in. Thanks for the page. Greetings from Australia Mark count the songs in

---
Fri Mar 7 04:17:20 MET 1997
Erin Lane
From: Chicago, IL


I just found the pages and I`m ecstatic! I often hear that my best friend and I are two of the only seventeen year olds that most know who listen to the band!

---
Fri Mar 7 04:10:00 MET 1997
Don Pugatch
From: Roswell, Georgia


I have a favor to ask all Band Fans, Need for you to EMail me one song, only one song to end a party my family is having. We plan to have a large cirlce of friends, walk within the cirlce and give our thanks to everyone at the end of the party. My choice is The Last Waltz refrain, followed by The Last Waltz. Please let me know if anyone has any other ideas, or do you think we are on track. Another favor, the best Band song, for a special dance for my wife and myself during the party. My choice, It Makes No Difference. What do you think? Maybe we can get some other ideas. Let me know ASAP, since the party is in two weeks. Thanks for the help. Don

---
Thu Mar 6 07:32:44 MET 1997
Derek Young
From: Flint MI

---
Thu Mar 6 01:52:27 MET 1997
Michael L. Steeno
From: Green Bay, WI but currently living in St. Louis, MO


Just discovered this site. Awesome!!! I am 32 years old and a huge band fan. My favorite band tune is Endless Highway from Before the Flood. "Take a silver dollar, put it in your pocket, never let it slip away....." Hope to visit with some band fans out there through e-mail. Let me know of ay concert dates in St. Louis area this year. See ya...

---
Wed Mar 5 21:53:46 MET 1997
Austin Smith
From: England


Interesting reading, thanks

---
Wed Mar 5 21:31:32 MET 1997
Dave Malone
From: Reno, NV


Enjoyed reading the articles. Have listened to The Band since I was about 14. The live version of "King Harvest" from "Rock of Ages" is one of my all time favorites. Was fortunate enough to see remaining "Band" at The Sting nightclub in New Britain, CT in 1991. Great show. Keep up the good work!

---
Wed Mar 5 01:22:13 MET 1997
Adam Lundblade
From: Courtland, KS


The pages are very informative to a person who has trouble finding info on the Band.

---
Tue Mar 4 21:59:58 MET 1997
Jim Caulin
From: Rutland, Vermont


Would love to see the band play more dates in 97. I was lucky to see them 5 times in 96, and if there are dates other than 3/20 let us know! Have also seen Danko solo with Cialante and Hurowitz that was awesome too... Please e-mail back with information about dates or other pertinant info. Thanks.

---
Tue Mar 4 18:30:35 MET 1997
Joe Cantil
From: Alaska


"HAPPY THANKSGIVING!!!!" Very cool, way to go. The Band keeps on rocking our ass, don't they?!

---
Tue Mar 4 10:02:53 MET 1997
Lars Davidsson
From: Ljungby, Sweden


Hi... ... and thanks for at great web-page. One of the best to my mind.Hope you will keep up the good work. However: I have found a little mistake in your recent changes. The one who wrote the article taken from Rollin Stone Mag is Al Cooper and noone else. Not even related to Al Kooper... See ya Lars Davidsson

---
Mon Mar 3 23:35:39 MET 1997
kris moser
From: waitsfield, vermont


The best band there ever was and will ever be!!!!

---
Mon Mar 3 21:39:49 MET 1997
Chris & Gail Bell
From: Cheltenham, England
Home page: http://www.chelt.demon.co.uk


Remembering Richard Manuel
March 4th 1986
*************
Just wanted to say these few words.. and am sure all folks will be remembering at this time. And so the anniversary has come round again.. hard to believe it's now 11 years, huh. Richard.. we know you're out there somewhere, and sure hope you're still singing too. Anyway, just wanted to say that you're in our thoughts & will always be remembered. Ya know, we're kinda sad that you never did your own album, as for sure it would've been the *best*. But Thanks for all the beautiful music you *did* leave behind.. that will be cherished and enjoyed forever.


---
Sun Mar 2 20:49:09 MET 1997
willy potts
From: philadelphia pa


i started out in folk music, thanks primarily to Bob Dylans Freewheeling Album.......but TheBand was to play the strongest influence in the development of my keyboard style of playing........i will always cherish those friendly days of long ago........

---
Sun Mar 2 03:38:52 MET 1997
Andy Arnold
From: Chattanooga, Tennessee


I came across Ronnie Hawkins's page the other day. I noticed that Terry Danko plays bass with The Hawks. If anyone knows of what relationship, if any, to Rick Danko he is, let me know.

---
Sun Mar 2 02:52:10 MET 1997
Michael
From: ST. Louis, MO


I have been an avid Band follower since 1970. Usually when I try to discuss The Band with anyone the only response I get is "Who?' It's amazing to find so many more people who enjoy ( in my opinion) the BEST rock n roll band there ever was or is! I am trying to find a E-mail address for Levon Helm can anyone HELP? PLEASE contact me at PBoggeman@aol.com THANX

---
Sat Mar 1 20:38:12 MET 1997
Brian Campbell
From: Cranford, NJ


First off, thank you very much for the info. It's a great net page on an incredible group of musicians. ERIC CLAPTON IDOLIZES THE BAND. THEY ARE WITHOUT A GUITARIST. WHY DOESN'T HE DO SOME SHOWS WITH THEM. IT WOULD BE AN INCREDIBLE EXPERIMENT.

---
Sat Mar 1 20:26:55 MET 1997
Alex Schutz
From: Aachen, Germany


Great pool of information. Unfortunately THE BAND is not going to visit me in Germany. I hope Robbie Robertson will do such a fine album again as he did with his debut, which was possibly the best album in the '80s. Bye, and hold on to it, Alex

---
Sat Mar 1 05:15:38 MET 1997
Jim Mann
From: Moncton, New Brunswick, Canada
Home page: http://home.istar.ca/~jim/

---
Sat Mar 1 01:01:43 MET 1997
Michael N. Edwards
From: Moore, South Carolina


Your web pages are really great for all Band fans. Hope that The Band will grant us all another concert tour in the near future. I would especially love to see them back in the south.

---
[History] [Members] [Library] [Discography] [Videography] [Filmography] [Pictures] [Audio Files] [Video Clips] [Tape Archive] [Concerts] [Related Artists] [Merchandise] [Guestbook] [Chat Room] [Search] [What's New?] [Main Page]
Webmaster