The Band Guestbook, May '96
Below are the entries in the Band guestbook from May 1996.
---
Fri May 31 23:03:27 MET DST 1996
Steve Blackwell
From: Calgary, Canada


Great page. Serge Daniloff was kind enough to contact me after I said I liked Hoskyns' book. He suggested I try a much better book, Levon's This Wheel's on Fire. It is fabulous! Sort of like a good gumbo compared to Hoskyns' kraft dinner. If you haven't read it, give it a try. Steve

---
Fri May 31 21:24:06 MET DST 1996
Thom Dombrowski
From: Saugus, Ma.


I first started listening to The Band when Big Pink came out. Went to see them in 1969 At Harvard Stadium. Sad time for one concert goer, as they lost their ticket. Good time for my friend how did not have a ticket, and found it on the ground. The best way to listen to The Band, is to throw on the headphones, and listen to all the great stuff Garth is doing in the background.

---
Thu May 30 23:48:31 MET DST 1996
Rune Nordli
From: Norway


hi, I'm a very big The Band fan!.....

---
Thu May 30 17:34:40 MET DST 1996
Brendon Squire-Howe
From: South Africa


Great stuff

---
Thu May 30 15:31:48 MET DST 1996
Paul Ferguson
From: Brockport, NY


The Band. One of the greatest ever. I like High on the Hog, though it's not as great as some of the stuff they did back in the late sixties and early seventies on their own and with Dylan. Nevertheless, it's better than a lot of stuff that's passing for rock these days. They still sound good.

---
Wed May 29 11:50:14 MET DST 1996
Rainin Bends
From: England
Home page: http://www.geocities.com/SunsetStrip/2708/lemonade.html


nice site - now try ours - http://www.geocities.com/SunsetStrip/2708/lemonade.html

---
Mon May 27 14:11:48 MET DST 1996
Markku Silvonen
From: City of JYVÄSKYLÄ, FINLAND


The BAND is coming to the Lakeside Blues Festival in Finland. The date is 29th of june - thanks for that folks!


(Have an olut for me while you're there, Markku. --jh)
---
Mon May 27 12:12:18 MET DST 1996
t lenno
From: warwick ny


keep on keeping on

---
Mon May 27 03:32:18 MET DST 1996
Simon Goring
From: Toronto, Ontario


If there is one band that is perhaps the most AMAZING band I know of, it is probably the band that ... well, it's The Band. I've just spent almost all day listening to Before the Flood, The Band and Music from Big Pink... as well as The Band Live from Watkins Glen... Now I look foreward to reading this page. Man... I love The Band.

---
Sun May 26 02:48:42 MET DST 1996
Laurin Willis
From: USA


Finally have the computer set up to where I can log on the WEB. Jan, I have about 60 new shows to add to the list and will get them to you ASAP. THey are in my computer, just need to get it to allow me to save as a acsi file.


(Looking forward to it, Laurin. Thanks. --jh)
---
Sat May 25 22:04:47 MET DST 1996
stavros papaisidorou
From: tne netherlands


As for 28 yeras a great Band's fan I am please to be member of of a club for the first time. Can anyone provide news on their touring scheme the following weeks? Keep the faith


(See the Concert Dates section of this site. --jh)
---
Sat May 25 04:58:56 MET DST 1996
Julia
From: California


Nice page!


(Photo from Dick Pepper)
---
Fri May 24 19:04:06 MET DST 1996
Roger Woods
From: Birmingham, England


Wonderful site. It would be tremendous to have some interaction with "The Band" on it. It would be good to find out more of what Robbie Robertson's doing too. I'll be at the London Concert on 20th June.


(The Band site is not affiliated with The Band or their management. It might be in a while, though, perhaps we can get some "interaction" here then. --jh)
---
Fri May 24 15:05:02 MET DST 1996
Arne P
From: Bergen, Norway


The Band were one of the greatest band ever. The album "The Band" is one of my all time favourite albums. But The Band without Robbie Robertson is nothing more than a joke. Robbie Robertsons two (three) soloalbums are brilliant, especially "Storyville", which I consider to be one of the best albums of the `90`s, along with R.E.M.`s "Automatic for the People" and Nanci Griffith`s "Other Voices, Other Rooms". Well, enough of that. As a norwegian, I would like to recommend an album by Rick Danko, Eric Andersen & the norwegian musician Jonas Fjeld. The (untitled) album was released in 1991 (I think!), and is much, much better than anything done by The Band, post Robbie Robbie Robertson.So that!


(Jericho is IMHO way better than any of Robbie's solo albums. But thanks for sharing your opinion. --jh)
---
Fri May 24 03:26:02 MET DST 1996
Sirena Young
From: Minnesota, USA

---
Thu May 23 22:17:11 MET DST 1996
JONATHAN HART
From: VIRGINIA


NICE PAGE. PERHAPS SOMEONE WILL HELP WITH THE MUSIC NOTATION SECTION. WISH I COULD...

---
Thu May 23 21:02:35 MET DST 1996
Willie Ray Guy
From: Austin, TX
Home page: http://www.guycom.com


see you soon I hope


(Me too, Willie. --jh)
---
Thu May 23 20:06:47 MET DST 1996
Michael J. Wiseman
From: Brockport, NY


More sheet music, Jan!!!


(Have you checked out the Lyrics section....? --jh)
---
Thu May 23 19:14:35 MET DST 1996
Siwie G.
From: Norway


Great stuff, interesting info. Disappointing, however, to see that The Band don't intend to include Norway on their summer tour '96...


(Wow! Someone from Dagbladet has spotted the site! FYI The Band are still thinking about visting Norway in '96)
---
Wed May 22 19:41:33 MET DST 1996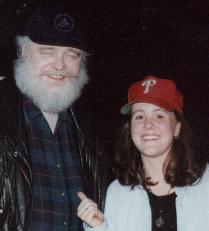 Jill HowLand
From: Missouri/Wyoming


My life has changed drastically ever since I first layed eyes on Jan's web pages. Every day I wake up with a new fresh outlook on life, just from knowing that within a few clicks of a mouse, I can be transported to a better world... a BAND world. So, Jan, do you think this would be the appropriate place to submit a marriage proposal to Richard Bell? I have a pathetic crush on him, you know. Come on, what's 30 years of age difference?! heh heh heh...


(Wouldn't a 16 year age difference be more acceptable? --jh)

---
Wed May 22 18:03:33 MET DST 1996
Dave Bader
From: Cedar Rapids, Ia USA


Love it, especially the sheet music part - would like more of that as I am a musician and have always loved the Band's songs and arrangements - thanks!

---
Wed May 22 13:04:38 MET DST 1996
Kazutoshi Komatsu
From: Tokyo, Japan


I'm happy to join the Band WWW.


(And we're happy to see yet another visitor from the land of the rising sun. --jh)
---
Wed May 22 01:39:58 MET DST 1996
Dave Bertino
From: Walden, NY, USA


Love it. Big, big band fan. Look forward to many hours of enjoyable Chat and info, even though I am a novice to the internet. What a great way to learn.

---
Tue May 21 20:53:15 MET DST 1996
Kate Winchester
From: Sacramento, California


The Band broke up a year after I was born but some of my strongest memories growing up includes their music. The taped message my parents made me the day I was born has a Band song on it, and when I would drive home at night with my father after taking my mother to work we would turn off the head lights and drive by the light of the full moon singing "The night they drove old dixie down." It is still the only song I can sing and probably the reason why I am a history major specializing in Southern history! While I no longer listen to the Band except when I go home to visit my parents, your web page brought back a lot of wonderful memories. Thank you.


(And thank you for sharing this. --jh)
---
Tue May 21 17:49:07 MET DST 1996
Adela V. Calbillo
From: Houston, TX


Flew from Houston to L.A. to see the guys in concert, where I stood in the front row right in front of them and all I can say is , "Epiphany." The magic is still there, and it always will be, no matter what. The Band is the best band ever. And what a great A&E special, huh? Long live the Band !!!!!!!! Thanks to Jan and to Ray Guy.


(Glad you caught them on a good night, Adela, you had me a little worried for a while... -jh)
---
Tue May 21 02:21:06 MET DST 1996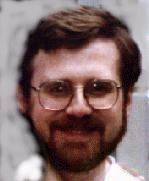 Barry Shafer
From: Cary, NC, USA
Home page: http://www.geocities.com/TheTropics/1175


I just caught the Arts & Entertainment cable TV documentary broadcast this past weekend. It reminded me how much I love The Band. (I used to live near Woodstock, NY)


---
Mon May 20 23:11:07 MET DST 1996
Mark Graham
From: Kansas City


As I write this, I am sitting here listening to the "Cahoots" LP from 1971. I was a kid just out of high school in Tennessee, but I knew powerful music when I heard it. I have been a "Band" fan since "Big Pink." I have lots of records and CDs, but the ones that spend the most time in my CD player or phonograph (yes, they still exist) are those by Dylan and The Band. It was the music, the lyrics, the arrangements, the themes, and the energy that they put into their songs that made them unique. I have tried to define their music to persons not familiar with the group, and all I can say is that The Band could not be pegged in any single category. They were too talented and their roots too diverse to be trapped in any one format. I remember my deep sadness on that morning back in the mid-80s when I read of Richard's death in Florida. He voice seemed to be the soul of this wonderful group. Thanks for the excellent page dedicated to a group which truly was "The" Band.

---
Mon May 20 21:44:48 MET DST 1996
TONY RUSSO
From: BURBANK, CA


Great pages Jan! I had the chance to see The Band four times this week. From a 500-seat theatre in Santa Ana, CA to two shows at the House of Blues in L.A to having the front row seat right in front of them on the Tonight Show. Each show was fantastic! Thank you Levon, Rick, Garth and the rest!

---
Mon May 20 21:31:21 MET DST 1996
SvenErik Olsen
From: Owatonna, MN


More recognition of Richard Manuel please.


(See the Manuel page in the Original Members of The Band section- --jh)
---
Mon May 20 19:21:18 MET DST 1996
Steve Blackwell
From: Calgary, Canada


Really nice to find this page peopled by so many like-minded, Band-loving souls. I am just reading Barney Hoskyn's book, The Band - Across the Great Divide - The Band and America. A fine book which I highly recommend. Published in 1993 by Hyperion Books.


(And of course the book has its own page at this site, too. --jh)
---
Mon May 20 14:02:42 MET DST 1996
Karl Wallendszus
From: Oxford, UK


I've been visiting this site regularly for some months so I thought it was about time I said hello. Well done, Jan, for doing such a superb job. It's criminal that 'Big Pink', 'The Band' and 'Stage Fright' are unavailable in the UK except on import. In fact The Band seem to be incredibly underrated and little known here compared with many of their contemporaries. (I was pretty ignorant about them myself until the last 2 or 3 years.) I'm looking forward to the show in London on 20th June. Maybe see some of you there?

---
Mon May 20 01:43:49 MET DST 1996
Buddy Playter
From: Hollywood Fla.I am from Toronto


I am from Toronto Ont.thats where I met Ronnie Hawkins and Levon and the hawks I rember a few parties we all attended just off Young St. A lot has happend since then sort of lost track of these guys until I got this comp sure am catching on things I had no idea was happening for Levon and Ronnie Iam starting to look up and find C.Ds I can order I just recieved one the other day and I am realy enjoying it THANKS to this page. I new back in the 60s they could do it They where great then and greater now.

---
Mon May 20 01:18:34 MET DST 1996
Karen Bell
From: Rainier, WA USA

---
Sun May 19 21:24:15 MET DST 1996
Pete Jackson
From: London & Temagami Ontario Canada


I remember Garth from Broughdale Public School in London . I wish him many more years of a good life. .

---
Sun May 19 19:13:02 MET DST 1996
David Tull
For a long time I thought I was one of the few remaining fans of The Band, a uniquely great rock and roll band. Thanks to Jan's creation of this home page, I know that's far from the case. I'm not the only one who still admires Garth's swirling fills, Levon's drumming and vocals, and the incomparable singing of Richard Manuel, whom I'd rate as rock's most underrated vocalist. "We can talk about it now."

---
Sun May 19 16:38:51 MET DST 1996
Ulf Johansson
From: Bredaryd, Sweden


Hello Jan! I´m a quite new Internet-user, and the first search I did (outside my occupational field), was to see if I could find something about The Band. To my great surprise and happiness I found this site, and I was even more suprised to see that it was made by a guy from our neighbour-country to the west, Norway! Well Jan, I can just congratulate all of us who are fans of The Band, and I notice the fact that you Norwegians not only beats us Swedes in skiing and in the Eurovision Song Contest (yesterday, May 18:th), but also when it comes to taking care of such an important matter for so many of us, as The Band - site!


(A Swede that loves The Band and admires Norway? This must be fake.. --jh)
---
Sun May 19 06:54:46 MET DST 1996
Ron Nelson
From: W'burg, Missouri


Thanks for the memories!!!

---
Sun May 19 04:58:14 MET DST 1996
Andy Rains
From: Rainbow City, Alabama


Great page!! good for lifetime fans or younguns who are just getting into it!

---
Fri May 17 20:41:04 MET DST 1996
A. LEE S
why is the song "when you awake" not on the cassette version of THE BAND?

(No idea. Anyone? --jh)
---
Thu May 16 14:04:51 MET DST 1996
Allan G. Taylor
From: Glasgow


These pages are excellent, particularly the audio samples and the pages of pictures. I liked the lyrics/guitar chords pages as well as I have been trying to figure out Acadian Driftwood for some time (never getting it quite right). Keep up the good work and dedication to this timeless group.

---
Wed May 15 12:09:17 MET DST 1996
Sean Peters
From: Sydney, Australia


The Band is a a very special group of persons who produced special music. And this site is nothing less than a God-send. Thankyou. PS Isn't "music from Big Pink" the best record ever?


(Music from Big Pink and The Band, thank you. --jh)
---
Wed May 15 11:48:52 MET DST 1996
Jan Hoiberg
From: Halden, Norway


Testing the guestbook after repairing the site. Entries in the guestbook from 11-13 May have been lost after this site was wiped out by crackers.

---
Tue May 14 19:22:22 MET DST 1996
Kitrick Short
From: Maui Hawaii
Home page: http://www.maui.net/~kitrick


I love The Band and have created my art in a sound studio listening to The Band since 1969 creating positive sound images in painting and sculpture! I have exhibited internationally since 1974! Are there any Art Dealers among the fans and or collectors that buy art, I really need to find a sound fair Art dealer! Band fans help me get our message across! Email me or call (808) 573-0211 if you have any thoughts!


(Thanks for signing up, Kitrick. Everyone must check out his sculpture Homage to The Band at Kitrick's Web site. --jh)
---
Fri May 10 23:02:42 MET DST 1996
Jim McCullough
From: Boston, MA, USA


Great site!! A few buddies and I get together to play music and we're all big fans of the band. Thanks for the lyrics!

---
Fri May 10 01:54:04 MET DST 1996
Jack Wingate
From: London, Ontario, Canada


Great pages Jan !!!


(Any Glenfiddich left for me, Jack? Or has Garth emptied it again? --jh)
---
Thu May 9 21:30:37 MET DST 1996
David Alan Chester
From: Allen, Texas USA


Great job. Thanks for your info. on the great sounds of the BAND.

---
Thu May 9 11:04:37 MET DST 1996
Hans-Göran Uhlin
From: Sundsvall Sweden


Thank you very much!

---
Thu May 9 08:22:43 MET DST 1996
Robert E Teeter
From: Clarksville, Arkansas


Thanks for the Band WWW pages...I am around the same age as most members of the Band...I started following their music when they were with Ronnie Hawkins, a local boy from Northwest Ark...I have seen the Band grow up into one of the finest group around...Again, Thanks for the Web Site.

---
Wed May 8 18:30:19 MET DST 1996
Adela V. Calbillo
From: Houston, TX


This site is a work of art. It is a virtual altar to the best band ever to breathe air. I'm glad to see so many of you Band fans had enjoyable experiences with their recent tour. After waiting my whole life to see them in concert, I saw a band that was not what they used to be. If anyone agrees with me, please write to me and share your experience.

---
Wed May 8 01:41:46 MET DST 1996
Lex Combs
From: Springdale, Arkansas


These pages are great! It is great to know that there are people with great tastes still out there. I just got through watching a show here in Springdale. It was nice to have Levon return to his home. The BAND still rocks.

---
Tue May 7 23:24:29 MET DST 1996
Larry Hyde
From: Syracuse New York


Great web page. It's not as fancy as some, but it has all the information you'd need on The Band. I remember when they first recorded Music From Big Pink!! Yeah, I'm an oldie- but a goodie!!

---
Tue May 7 20:21:39 MET DST 1996
Robert " Pee Wee " Rawling
From: London, Ontario, Canada


I'm the guy behind the drums in the Four Quarters photo, playing with Garth. That was 1953, in high school. Garth was 16 then, and played pretty good jazz piano. I fondly remember the after hours jazz sessions we played a few years later at various university frat. houses and upstairs at Campbell's tavern in London. That tavern was eventually purchased by Ronnie Hawkins who turned the place into a rock and roll haven which lasted for a few years. I wish Garth and the Band continued success and prosperity.

---
Mon May 6 05:10:01 MET DST 1996
Victor Scott
From: Austin , Tx

---
Sun May 5 19:47:16 MET DST 1996
Heather Erskine Meier
From: London, Ontario, Canada


I grew up three doors from Garth's home. Garth has always been a very musically oriented fellow and his success in the music world came as no surprise to anyone who has known him, including his music teachers. It's great that the Band is alive and well, and I wish them continued success and recognition.

---
Sun May 5 06:52:12 MET DST 1996
michael Nichols
From: Bellinham/Seattle, Washington


Ever since I was a kid (I am 28) I have idolized and loved the Band. Great to find out I am nmot alone.

---
Sat May 4 10:04:02 MET DST 1996
P. Air
From: Hamburg N.Y., Boulder, Mars, the road etc;


I am fortunate to work/travel wth Da Band, and think this site is pretty interesting. I did not realize the boys had such a rabid following these daze. 96 is proving to be a great year, High on the Hog, plenty of great shows and "serious" talk of Europe. This tour has been solid and night after night has consistently been ROCKING!, so come on out and support the boys and say Howdy! Ill be the funny lookin tie-dye guy with the "Illegal smile". FREE YOUR MIND, And Your ASS will Follow!!!


---
Sat May 4 01:47:51 MET DST 1996
Alton Purvis
From: De Land,Fl.,USA


Last night The Band brought the traveling carnival to The Embassy in Orlando. Playing to a crowd of middle- aged burnouts,too old groupies,yuppies,and teens.Early on a groove was established that struck some primal chord that sounded a universal sound for the mixed crowd.Smiles, and tears of joy were easy to find in the ex-disco that's now known as The Embassy.It was 90 minutes of the real thing.Wish I was seeing it again tonight.

---
Fri May 3 22:38:54 MET DST 1996
Juha Lassila
From: Helsinki, Finland
Home page: http://personal.eunet.fi/pp/rocktop/


Excelent. To make it even more perfect, why not add some explanations to lyrics. This might sound strange, but for somebody who does not speak english as his first language, the words may never open. I remember when I was young, it took me ages before I understood what "The Night They Drove Old Dixie Down" ment (but after that it helped me to pass an important history exam back in High School). Some of the lyrics and name of the people & places still puzzle me.

---
Fri May 3 13:16:00 MET DST 1996
Stefan Johansson
From: Ludvika, Sweden


Hi ! This must be the "mother" of all sites. I´m really greatfull for all the work that you´v put into this. The message from The Band needs to be spread to the youngsters on the web. Thanks !

---
Thu May 2 22:53:00 MET DST 1996
MARILYN CARBERRY-COLIN
From: BLASDELL, NY 14219


I AM A NEIGHBOR OF THE SZELEST'S & I VIVIDLY REMEMBER STAN & THE MEMBERS OF THE BAND. i FEEL LUCKY THAT MY SON WAS ABLE TO GET TO KNOW STAN BEFORE HIS DEATH.

---
[History] [Members] [Library] [Discography] [Videography] [Filmography] [Pictures] [Audio Files] [Video Clips] [Tape Archive] [Concerts] [Related Artists] [Merchandise] [Guestbook] [Chat Room] [Search] [What's New?] [Main Page]
Webmaster