Robbie Robertson : Sinematic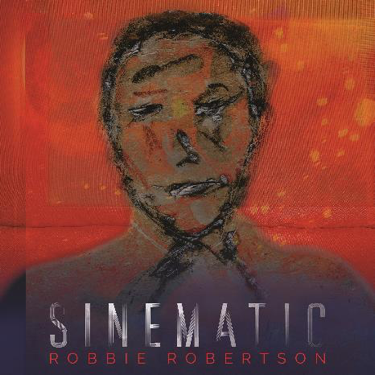 [CD booklet] [2-LP set] [Deluxe Edition]
2019 solo album from Robbie Robertson, "inspired by his decades of creating and composing music for film and filled with an enthralling set of songs exploring the darker corridors of human nature," featuring guest stars such as Van Morrison, Glen Hansard, and many more.
The 13-song self-produced Sinematic -- Robertson's first new studio album since 2011's introspective How To Become Clairvoyant -- was inspired by his film score writing and recording for director Martin Scorsese's crime epic The Irishman, as well as the 2019 feature documentary film, Once Were Brothers: Robbie Robertson and The Band, based on his 2016 memoir Testimony.
The album is available on CD, digital and 180-gram 2LP, with a Deluxe Edition, limited to 1000 copies. The Deluxe Edition presents the album on CD and 180-gram 2LP vinyl with a 36-page hardcover book featuring custom artwork Robertson has created for each track.
For loads of more information about Sinematic, see the July 2019 press release from Universal Music Canada.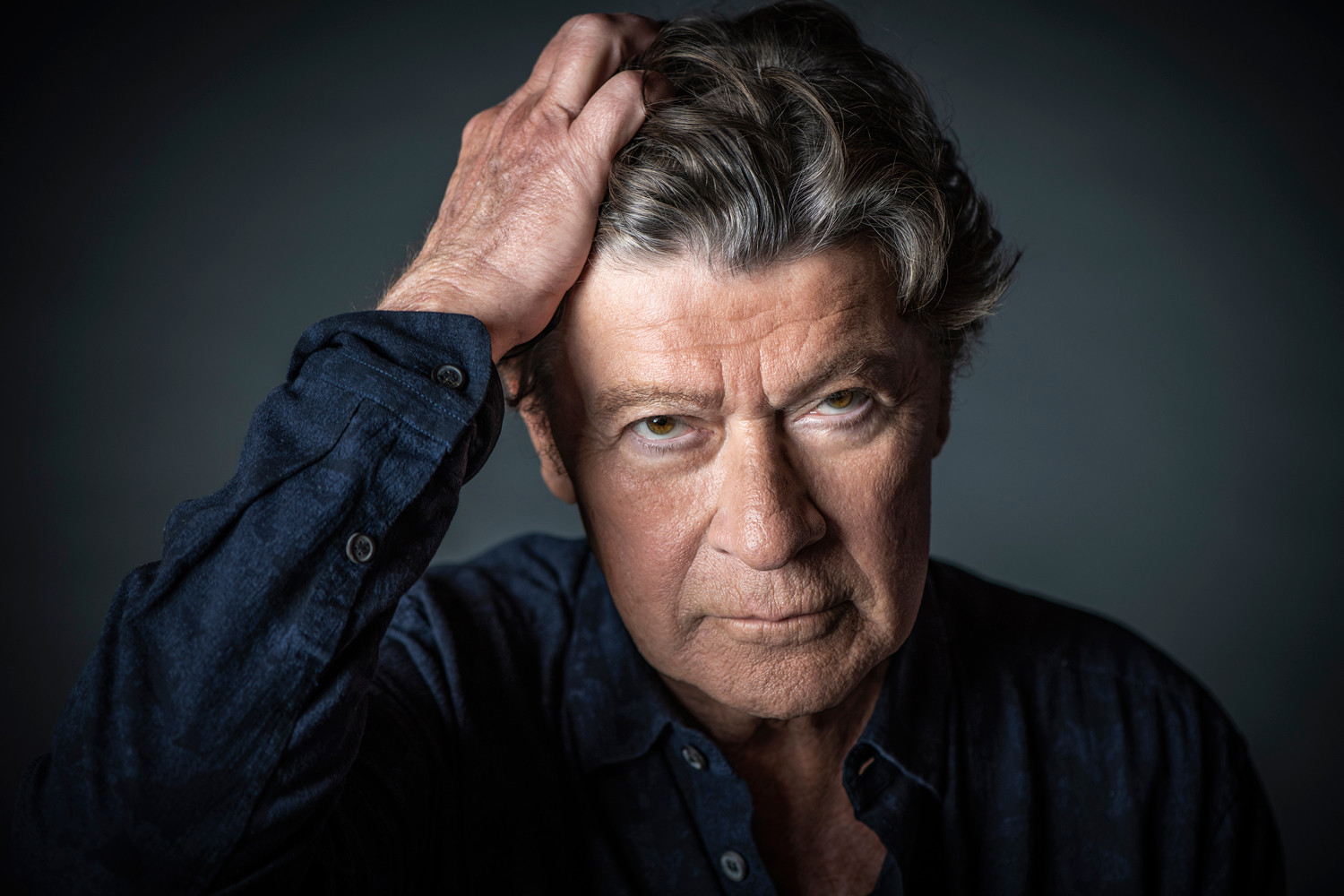 Sinematic press photo
Tracks
CD/Digital
I Hear You Paint Houses
Once Were Brothers
Dead End Kid
Hardwired
Walk In Beauty Way
Let Love Reign
Shanghai Blues
Wandering Souls
Street Serenade
The Shadow
Beautiful Madness
Praying For Rain
Remembrance
2-LP Vinyl
Side A
I Hear You Paint Houses
Once We Were Brothers
Dead End Kid
Side B
Hardwired
Walk In Beauty Way
Let Love Reign
Side C
Shanghai Blues
Wandering Souls
Street Serenade
The Shadow
Side D
Beautiful Madness
Praying For Rain
Remembrance

Robbie Robertson - Sinematic - 2019 - UMe/Universal Music Canada
---
[History] [Members] [Library] [Discography] [Videography] [Filmography] [Pictures] [Audio Files] [Video Clips] [Tape Archive] [Concerts] [Related Artists] [Merchandise] [Guestbook] [Chat Room] [Search] [What's New?] [Main Page]
Webmaster