King Biscuit Flower Hour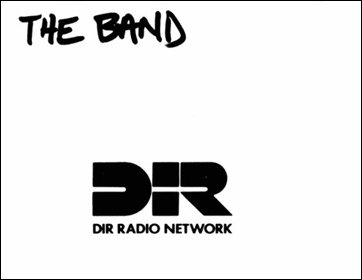 [CD] [Info sheet]
This is a radio CD from a concert with The Band on 17 July 1976 (not August 16, as the Band books claim), at the Carter Baron Amphitheatre, Washington, DC. The source is the soundbord tape recorded for radio broadcast. This is the legit radio disc, not for sale, but for DJs only. There have been several radio LP and radio CD releases of this concert, The radio show has also been bootlegged several times, e.g. on the Live in Washington D.C. boot, that has a slightly different set list.
Before, after and in the middle of the concert, the 1993 radio CD has commercial breaks. At the end there are a couple of songs by what is probably the next band that KBFH wanted to present.
"It Makes No Difference" is titled "Since You've Been Gone" on the accompanying information sheet, and "King Harvest" (where Richard Manuel obviously has problems) is titled "Union Man." Garth's "Genetic Method" intro to "Chest Fever" may be the best one he's ever done live.
Here is the most complete setlist there is, from the original King Biscuit Flower Hour reels and LPs (*:not on any of the KBFH CDs, only on LP & reel.): Don't Do It/ Shape I'm In/ It Makes No Difference/ The Weight/ King Harvest/ Twilight*/ Ophelia/ Tears Of Rage/ Forbidden Fruit*/ This Wheel's On Fire*/ The Night They Drove Old Dixie Down/ Genetic Method/ Chest Fever/ Up On Cripple Creek/ W.S. Walcott Medicine Show.
Tracks
1.
Don't Do It
2.
Shape I'm In
(2.8MB)
3.
The Weight
4.
It Makes No Difference
5.
Ophelia
6.
Night They Drove Old Dixie Down
7.
The Genetic Method / Chest Fever
(2MB)
8.
Up On Cripple Creek
9.
King Harvest
10.
W.S. Walcott's Medicine Show
King Biscuit Flower Hour - 1993 - DIR Broadcasting
---
[History] [Members] [Library] [Discography] [Videography] [Filmography] [Pictures] [Audio Files] [Video Clips] [Tape Archive] [Concerts] [Related Artists] [Merchandise] [Guestbook] [Chat Room] [Search] [What's New?] [Main Page]
Webmaster