Crossing the Great Divide
The Genuine Bootleg Series, Take 4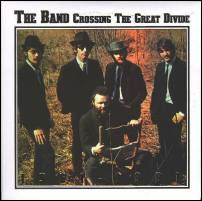 [CD set front cover] [CD cover-high resolution] [CD set back cover] [Back cover-high resolution] [Booklet cover] [Disc 1 cover] [Disc 1 back cover] [Disc 2 cover] [Disc 2 back cover] [Disc 3 cover] [Disc 3 back cover]
3 CD The Band bootleg released in 1997, not to be confused with the official Across the Great Divide box set. This is the third release in The Genuine Bootleg Series, for some reason sub-titled Take 4. The two first bootleg boxes, The Genuine Bootleg Series, and The Genuine Bootleg Series, Take 2, were mainly filled with Dylan material. Take 4 only has a small amount of Dylan content that is available elsewhere. A Take 3 CD set, all Dylan content, was released in 1999.
As usual for the Genuine Bootleg Series, this one continues the same tradition of high production values with multiple gatefold glossy-color sleeves. It also sports inner disc sleeves (each w/color pics + tracklist) and a 36-page booklet containing full text of the July '91 Goldmine article along with more photos and the track listings. All of the Genuine Bootleg Series have been reissued a few times, in cardboard sleeves and jewel boxes, and The Genuine Bootleg Series Vol 4 seem to exist also under the title Statue of Liberty.
58 tracks in all, including early Hawks material, outtakes from 1965 - 1967 The Basement Tapes and Big Pink sessions, outtakes from The Band, Rock of Ages, and Planet Waves, various Band live recordings, bits of a 1988 Levon Helm concert, and three demos for Jericho. A nice set with good sound quality.
See Pat Brennan's review of Crossing the Great Divide for more details about this bootleg set.
Tracks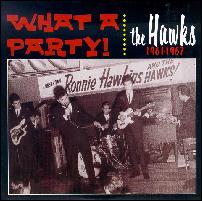 Disc 1 - What a Party
The Hawks with Levon Helm on vocals, September 18, 1961:
What A Party
Farther Up The Road
She's Nineteen

Levon & The Hawks, Texas, 1964:

You Don't Know Me

The Canadian Squires, 45 single, 1964:

Leave Me Alone

Levon & The Hawks, 45 single, Atco, 1965:

He Don't Love You
The Stones I Throw

Bob Dylan and the Hawks, studio out-take, Sunset Studios, Los Angeles, November 30, 1965:

Number One


Bob Dylan and the Hawks, Manchester, May 17,1966:

Baby, Let Me Follow You Down

The Hawks, Big Pink, 1967 (*: w/ Bob Dylan):

I'm Your Teenage Prayer *
Ruben Remus (instrumental)
Yazoo Street Scandal I
You Say You Love Me I
You Say You Love Me II
Orange Juice Blues (instrumental)
Instrumental
Come All Ye Fair & Tender Ladies *
Beautiful Thing I
Beautiful Thing II
Orange Juice Blues
Instrumental II *
Ferdinand The Imposter
If I Lose
Bacon Fat (inc.)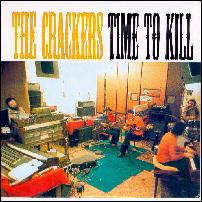 Disc 2 - The Crackers, "Time To Kill"
Katie's Been Gone
Ruben Remus
Yazoo Street Scandal II

The Band outtakes, Bearsville Studios, 1969:
(Levon's book says the The Band outtakes were at The Hit Factory, and also seems to imply that maybe one of the cuts was actually recorded in California, see pp. 194-195.)

Get Up Jake
Baby, Don't You Do It

Woodstock, August 19, 1969:
(Woodstock was 17th of August 1969, not 19th as the bootleg says. Also of note is that the source tape changes to a different one at 00:01:41 in middle of "Don't Ya Tell Henry.")

Don't Ya Tell Henry
Tears Of Rage

Bob Dylan & The Band, Isle Of Wight, August 31, 1969:

Highway 61 Revisited

Hollywood Bowl October 7, 1970:
(Hollywood bowl is 10th July, not 7th October. This is a mistake from an old Italian bootleg that got the US month/day switched with their day/month syntax.)

The Night They Drove ol' Dixie Down
Across The Great Divide

Rock of Ages outtakes, December 31, 1971:

Up On Cripple Creek
The Rumor
Time To Kill
Strawberry Wine
Rockin' Chair
This Wheel's On Fire
Smoke Signal
I Shall Be Released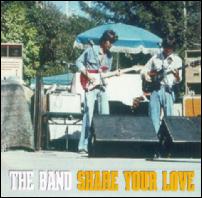 Disc 3 - The Band, "Share Your Love"
Caledonia Mission
Loving You (Is Sweeter Than Ever)

Roosevelt Stadium, NJ, August 1973:
(The Roosevelt stadium cut is probably from 31 July, the 1 August show tape does not have that song, that is about the only difference between those two shows.)

Share Your Love

Bob Dylan & The Band, Planet Waves outtakes, November 1973:

Instrumental Jam
Crosswind Jamboree

Madison Square Garden, January 31, 1974:

King Harvest
Rag Mama Rag
This Wheel's On Fire

The Last Waltz, Winterland, November 25, 1976:

It Makes No Difference
Baby, Don't You Do It

Osaka August 29, 1983:

Long Black Veil

Levon Helm & Bob Dylan, Lone Star Cafe, May 29, 1988:

Blind Willie McTell
Atlantic City
Soul Deep
The Band - Crossing the Great Divide - 1997 - Scorpio ?
---
[History] [Members] [Library] [Discography] [Videography] [Filmography] [Pictures] [Audio Files] [Video Clips] [Tape Archive] [Concerts] [Related Artists] [Merchandise] [Guestbook] [Chat Room] [Search] [What's New?] [Main Page]
Webmaster