Various Artists: Elton John's Christmas Party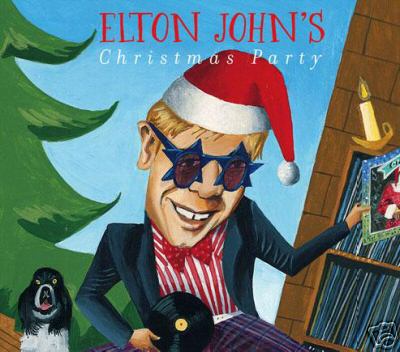 Elton John's Christmas Party is a collection of Elton's favourite holiday party songs, with liner notes from the man himself. The compilation contains Elton's choice of 21 songs, available at Starbucks Company-operated stores in the U.S. and Canada, from November 10, 2005. Starbucks and Universal Music Group donate $2 for every CD sold to support the Elton John AIDS Foundation.
Track 17 is "Christmas Must Be Tonight" by The Band, from Islands. Elton writes : "I remember hearing Music from Big Pink for the first time and it changing the way I thought about writing music. They have been one of my biggest influences, and it means a lot to me to have them on this album,"
Tracks
Step Into Christmas-Elton John,
Feliz Navidad- El Vez,
Frosty the Snowman-The Ronettes,
Santa Claus Is Coming to Town-Bruce Springsteen,
The Man with All the Toys-The Beach Boys,
A Change at Christmas (Say It Isn.t So)-The Flaming Lips,
It Doesn.t Often Snow at Christmas-Pet Shop Boys,
Spotlight on Christmas-Rufus Wainwright,
Jingle Bell Rock-The Ventures,
Run Rudolph Run-Chuck Berry,
Rudolph the Red Nosed Reindeer-The Crystals,
Playa.s Ball-Outkast,
Merry Christmas Baby-Otis Redding,
Christmas Island-Jimmy Buffett,
St. Patrick.s Day-John Mayer,
Please Come Home for Christmas-The Eagles,
Christmas Must Be Tonight-The Band,
2000 Miles-The Pretenders,
December Will Be Magic Again-Kate Bush,
New Year.s Day-U2,
Calling It Christmas-Elton John and Joss Stone.
Various Artists - Elton John's Christmas Party - 2005 - Universal Music Group/Starbucks Hear Music
---
[History] [Members] [Library] [Discography] [Videography] [Filmography] [Pictures] [Audio Files] [Video Clips] [Tape Archive] [Concerts] [Related Artists] [Merchandise] [Guestbook] [Chat Room] [Search] [What's New?] [Main Page]
Webmaster