Rufus Wainwright: Want One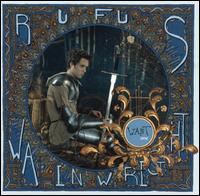 Levon Helm guests on drums on Rufus Wainwright's Want One, his third album for Dreamworks, released in September 2003. The recording session with Levon took place on March 9th, 2003 at Bearsville Studio A, Bearsville, NY, where three songs were recorded, for the Want One and Want Two (released in 2004) albums.
Levon plays on Rufus Wainwright's "14th Street" on Want One. The line-up for this track is: Rufus Wainwright - vocals, piano backing vocals / Martha Wainwright - backing vocals / Jenni Muldaur - backing vocals / Gerry Leonard - electric guitar / Charlie Sexton - electric guitar / Jeff Hill - bass / Levon Helm - drums / Kate McGarrigle - banjo / Marius de Vries & Alexis Smith- programming / The Kick Horns - brass (Simon Clarke - alto & baritone sax / Tim Sanders - tenor sax / Roddy Lorimer - trumpet / Paul Spong - trumpet / Annie Whitehead - trombone / Adrian Hallowell - bass trombone).
Robbie Robertson works as "creative consultant" for the Dreamworks label and was one of the producers for the 2001 Shrek soundtrack album, where Wainwright did one song. The producer of Want One, Marius deVries, also produced Robbie's 1998 album Contact from the Underworld of Red Boy. There are no signs of involvement from Robbie on Want One, though.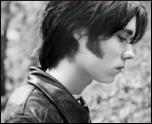 Rufus Wainwright, 2001

A singer/songwriter whose lush, theatrical pop harked back to the traditions of Tin Pan Alley, cabaret and even opera, Rufus Wainwright was born in 1973; the son of folk music luminaries Loudon Wainwright III and Kate McGarrigle, his parents divorced while he was a child, and he was raised by his mother in Montreal. Beginning his piano studies at age six, by thirteen he was touring with his mother, aunt Anna and his sister Martha in a group billed as the McGarrigle Sisters and Family; a year later, Wainwright was nominated for a Juno (the Canadian equivalent of a Grammy) as Most Promising Young Artist, while his "I'm A-Runnin'" was concurrently nominated for a Genie (the Canadian countepart to an Oscar) for Best Song in a Film.

Coming out as a homosexual while still in his teens, Wainwright sought solace in opera throughout his adolescent years, also becoming an enormous fan of performers including Edith Piaf, Al Jolson and Judy Garland. After attending the prestigious Millbrook School in upstate New York, he briefly studied music at Montreal's McGill University, eventually turning away from classical performance towards pop and rock. Becoming a fixture on the Montreal club circuit, Wainwright soon cut a series of demos with producer Pierre Marchand; Loudon Wainwright III then passed a copy of the tape to friend Van Dyke Parks, who in turn handed it on to DreamWorks exec Lenny Waronker. The label signed him soon after, resulting in the release of Rufus Wainwright during the spring of 1998. The album landed on several critics' "best of 1998" lists, while Wainwright spent the next few years touring and appearing sporadically on soundtracks (Shrek) and compilations (The McGarrigle Hour). His sophomore album, Poses, brought similar acclaim in mid-2001.

--Steve Kurutz, All-Music Guide
Tracks
Oh What A World
I Don't Know What It Is
Vicious World
Movies Of Myself
Pretty Things
Go Or Go Ahead
Vibrate
14th Street
Natasha
Harvester Of Hearts
Beautiful Child
Want
11:11
Dinner At Eight
Rufus Wainwright - Want One - 2003 - Dreamworks/ Geffen 450 5401
---
[History] [Members] [Library] [Discography] [Videography] [Filmography] [Pictures] [Audio Files] [Video Clips] [Tape Archive] [Concerts] [Related Artists] [Merchandise] [Guestbook] [Chat Room] [Search] [What's New?] [Main Page]
Webmaster