The Band Web Site
News and Updates 2013
Dec.21.2013

Ho-ho-ho! Santa is back again with another The Band Christmas quiz for us!
From our dear friend Elliott Landy:

Fine Art Book with Elliott Landy's Photographs of The Band

I just launched a Kickstarter project to create a fine art book of my photographs of The Band. To read about it and support it, please go to my Kickstarter page.

As most people familiar with The Band's music know, I took the photos for their first two albums, Music From Big Pink and The Band. I shot over 8000 frames of film. Of these, only about 30 have been widely published.

For 40 odd years, I have lived with many more photos of The Band than anyone else has seen. I've wanted to make a book of them but could never find a publisher. Now it is within reach. With your support via the crowdsourcing website, Kickstarter, I'll be able to print and publish a book which allows these images to be seen as they deserve to be seen, printed to the highest standards on heavyweight high quality paper.

Please send this Kickstarter link to support my Band book to everyone you think may be interested in it.

-- Elliott Landy | Facebook | LandyVision
Dec.19.2013
Dec.03.2013
Dec.02.2013
Nov.23.2013
Nov.21.2013
Nov.19.2013
Nov.16.2013
Nov.14.2013
Nov.05.2013
Oct.17.2013
Oct.16.2013
Oct.14.2013
Oct.11.2013
Oct.07.2013
Oct.03.2013
Fresh from the mixing board of DJ Windy, we give you: "Mashed Between Trains"! Now, let's see who of you can identify all the samples!
Sep.28.2013
Sep.26.2013
Sep.25.2013
Sep.21.2013
Sep.19.2013
Our friend and photographer extraordinaire, John Scheele, just sent us a photo of The Band at The Academy of Music, December 1971 -- an outtake from Scheele's Academy of Music photos. There's a similar shot in the book that comes along with the new box set, but this one is better of Levon and Garth -- and it's not been seen before...
Cover story of the new issue of Paste magazine: "Robbie Robertson -- Rock and Roll's Raconteur". Recommended reading, indeed.
Sep.13.2013
Richard Thompson on Levon Helm, from a recent Q&A posted at Thompson's web site:

"Levon was the true definition of what Americana has come to mean. He played all the roots styles, and was an immensely influential drummer, with an unusual style. Also, of course, a fine singer, guitarist and mandolinist. Everyone in the UK was floored when they heard Big Pink, and it truly changed the landscape. It was such a thrill to play with him on Elvis Costello's TV special. I got to sing a verse of 'The Weight,' with Levon's drums about 3 feet behind me - what a great feeling."

Thanks to Simon Taaffe for the link.
Sep.06.2013
Another video of Robbie discussing the new Live at the Academy set. Thanks to Paul Schoninger for the link.
Aug.30.2013
"The Band Plays on: Legendary New York Shows Get Deluxe Deep Dive" -- article/video from MSNBC about the new Live at the Academy of Music 1971 box set, with videos of Robbie and son Sebastian discussing the set.
From our friend Brian Corbally:

Simcoe, Ontario just hosted the "Gentleman of the Road Stopover" featuring Mumford and Sons and many other bands this past weekend (Aug 24-25). Mumford was quoted as saying one of the reasons they chose Norfolk County for the festival was because it was where Rick Danko was from. They had a nice tribute to Rick Danko in the local theatre, showing The Last Waltz throughout the day, and they were selling a pretty cool Rick Danko tribute T-shirt. Mumford and Sons also closed the entire festival by bringing all of the other artists on stage and playing "The Weight" in tribute to Danko. Read more at the Norfolk County Site.
Aug.24.2013
David Crosby, from a recent article about The Byrds in Rolling Stone:

Even if the Byrds never play again, Crosby remains proud of his group's legacy. "Bob Dylan was coming to see us," he says. "He heard us play his stuff electric and you could hear the gears clicking in his head. He heard us do 'Mr. Tambourine Man' and he said 'uh-huh.' He then went out and found guys that could do that. The first batch players with Michael Bloomfield wasn't so good. But when you get the Band... They were so fucking good. When I first heard them I wanted to quit the business. I thought, 'Okay, well that's it. Not going to be able to do anything better than that!'"
Aug.14.2013
Aug.13.2013
Aug.02.2013

It's Garth Hudson's 76th birthday today! We send our best wishes to Garth and Maud.
Jul.30.2013
Jul.05.2013
Jun.20.2013
May.03.2013
May.02.2013
Apr.28.2013
Apr.24.2013
Apr.19.2013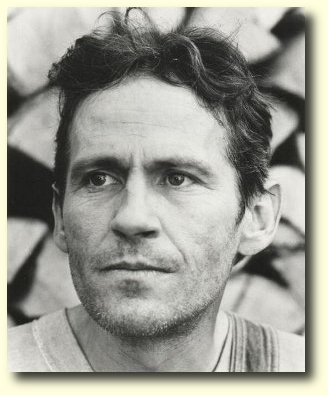 Levon Helm, May 26, 1940 -- Apr 19, 2012
One year gone
The music will live forever
Apr.03.2013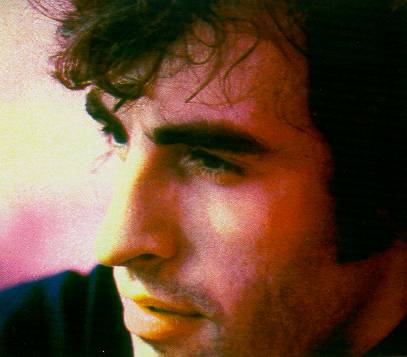 70 years ago, on April 3rd 1943, the great Richard Manuel was born. Too soon gone.
Apr.02.2013
News from Levon Helm Studios in Woodstock, NY:

"Join us on April 13th for a very special Ramble that will include a BBQ, a studio premier of Levon's documentary Ain't In It For My Health, a 45-minute performance by several of our band members and a brief Q&A about the film. Seating will be extremely limited and a very small number of tickets will be sold for this very personal, moving and emotional event."

For tickets and more information, go to levonhelm.com.

News and new concert dates from Jim Weider.
Mar.04.2013
Feb.25.2013
Levon Helm Memorial Boulevard!

Saugerties, NY -- (Kingston) Assemblymember Kevin Cahill (D - Ulster / Dutchess), announced today legislation that will designate New York State Route 375 as "Levon Helm Memorial Boulevard." The road will span from the intersection of New York State Route 28 in West Hurley to the intersection of New York State Route 212 in Woodstock.

"Levon Helm was a true inspiration to not only millions of fans but our community," Cahill said. "His Rambles became a mainstay in the town of Woodstock bringing back old soulful music worth listening to in a welcoming venue he created."

Levon Helm Studios which was opened in 1975 brought legendary musicians to our area including Muddy Waters, Bob Dylan, Emmylou Harris, Elvis Costello, Phil Lesh, Kris Kristofferson, The Black Crows, and many others. With his Midnight Rambles he was able to return the music culture of Woodstock to the levels for which it was once known.

"In a world that often compromised integrity Levon Helm cultivated the tradition of professionalism with a deep respect for his craft and remained refreshingly genuine throughout his life. It is with great honor that I carry a bill that would preserve the life, career, and music of Levon Helm."
Feb.20.2013
Feb.06.2013
Feb.06.2013
Feb.03.2013
Jim Weider and Garth Hudson are playing at the Infinity Music Hall in Norfolk, CT, on Saturday Feb 23, 2013.
Friday April 26, 2013, at Hugh's Room in Toronto, Canada: "A Celebration of Levon Helm"
New Midnight Ramble date, March 2, 2013, at Levon Helm Studios, with special guest Marco Benevento. See levonhelm.com for tickets and more information.
Jan.26.2013
Jan.08.2013
Jan.04.2013
Jan.01.2013
---
[History] [Members] [Library] [Discography] [Videography] [Filmography] [Pictures] [Audio Files] [Video Clips] [Tape Archive] [Concerts] [Related Artists] [Merchandise] [Guestbook] [Chat Room] [Search] [What's New?] [Main Page]
Webmaster