The Band Web Site
News and Updates 2014
Dec.31.2014
Dec.19.2014
Dec.10.2014
Dec.05.2014
Nov.19.2014
"Levon's brothers in life and in music - The Weight band -- Jim Weider, Randy Ciarlante, Brian Mitchell, Byron Isaacs, Marty Grebb -- paying tribute to and honoring the legacies of Levon, Richard and Rick. Honoring the ongoing careers of Garth and Robbie. Keepin' it going for Levon and The Band! C'mon out and catch a show." Tour dates and tickets here.
Nov.18.2014
Nov.13.2014
Nov.06.2014
Nov.05.2014
Nov.04.2014
Oct.28.2014
Oct.24.2014
Oct.22.2014
Oct.19.2014
Oct.13.2014
20 years ago this week, The Band web site went on-line. The home page back then looked something like this. Your humble editor looked something like this. The site looks better now... It's been a bumpy ride over the last two decades, but well worth it. We are proud of what has been created here, by everyone involved in the project. All the friends we have made, the travels, the gigs, the wonderful encounters with musicians, key figures and fans over the years -- priceless. We're having a little celebration tonight.
Pre-order Sebastian Robertson's Rock and Roll Highway: The Robbie Robertson Story from amazon.com now!
Don't miss an amazing tribute to The Band at Canada's Walk of Fame next Saturday, Oct 18 at the Sony Centre in Toronto. Tickets start from $36!
Oct.03.2014
Sep.18.2014
Press release (edited), Toronto, Ontario, September 16, 2014: Canada's Walk of Fame announced today at a press conference in Toronto, the names of six new inductees. These outstanding Canadians, who have excelled in their respective fields and made notable contributions to Canada's cultural legacy, will walk the Canada's Walk of Fame Yellow Carpet, and will be celebrated on Saturday, October 18 at the Sony Centre for the Performing Arts in Toronto. The following remarkable individuals will join Canada's Walk of Fame's long list of celebrated Canadians, bringing the total number of inductees to 157:

Louise Arbour, Former Justice of the Supreme Court of Canada, International Lawyer
The Band, Musicians
Jeff Healey, Musician
Rachel McAdams, Actor
Ryan Reynolds, Actor
Hayley Wickenheiser, Athlete

"We are proud to welcome these six new outstanding honourees to Canada's Walk of Fame," said Melanie (Berry) Hurley, CEO of Canada's Walk of Fame. "Each have impacted Canada's social and cultural heritage across the country and around the world. They are inspiring and remind us that anything can be achieved with hard work, dedication, passion and integrity. They are ambassadors of Canada and instill pride in our country."
Aug.31.2014
On November 4, 2014, the 6-CD 138-song Deluxe box set The Basement Tapes Complete with Bob Dylan and The Band, compiled and produced by Garth Hudson(!) and Jan Haust, will be released!
Aug.21.2014
Aug.02.2014

It's Garth Hudson's 77th birthday today! We send our best wishes to Garth and Maud.
Jul.24.2014
Jul.16.2014
Jul.05.2014
Jun.24.2014
Jun.19.2014
Jun.18.2014
May.25.2014
May.20.2014
"Masters of The Telecaster", featuring Jim Weider

June 14
Levon Helm Studios in Woodstock, New York

Jim Weider - guitar, G.E. Smith - guitar and Vocals, Danny Kortchmar - guitar and vocals, with Randy Ciarlante - drums, Brian Mitchell - keyboards and vocals, and Byron Isaacs - bass.

Masters of the Telecaster; A Historical Night of Roots Rock n Roll. Playing tunes by Lee Dorsey and Bo Diddley to Al Green, and of course the classic Roy Buchanan tunes like "Sweet Dreams" and much more.

Tickets call 845-679-2744, or on line from levonhelm.com

Nice one on Facebook: Anna's Levon Daily
May.18.2014
May.09.2014
May.07.2014
News from levonhelm.com:
Amy Helm & The Handsome Strangers Live Record Taping

Get your tickets now to be a part of the audience at Levon Helm Studios as Amy Helm & The Handsome Strangers create a live record! All tickets are $25:

May 10: Doors 7:30pm / Show 8:30pm
All seats are SOLD OUT!
Standing Room still available!
May 11: Doors 6:00pm / Show 7:00pm
Seats and Standing Room still available!




May 24, 2014 at The Barn - Levon's Birthday Celebration

"The Weight" with special guest, Carolyn Wonderland
Get your tickets here!

All the way from Austin, Texas - Carolyn Wonderland, followed by The Weight with Jim Weider, Randy Ciarlante, Brian Mitchell, Marty Grebb & Byron Isaacs.

A magical night, filled with phenomenal & eclectic music with heavy concentration on the songs of Levon and The Band to celebrate Levon's birthday weekend! Come be with us & help us create a birthday party that Levon would love!
May.04.2014
From our Scottish friend Darren James:

Just to let you know of a fantastic Last Waltz tribute band from Ireland. I saw them last year in Glasgow, and they are playing again on 30th May in Glasgow at the Pavilion Theatre. They are called 'THE GROUP'. They are excellent, they look the same and sound the same, and even have the guest stars and do ad libs. They only do occasional gigs in the UK, they do not do it for money. All Band fans should really check them out, one of my best gigs ever:
May.03.2014
Apr.28.2014
Apr.19.2014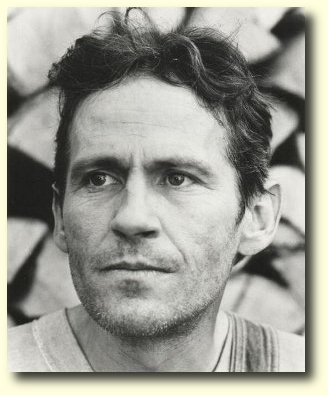 Levon Helm, May 26, 1940 -- Apr 19, 2012
Two years gone
The music will live forever
Apr.15.2014
Apr.11.2014
Apr.03.2014
Apr.01.2014
Mar.27.2014
Mar.19.2014
New Garth Hudson and Sister Maud Hudson gig dates:

April 12, Saturday. 1:00 PM - 3:00 PM. Free. Jack Richardson Music Awards. Music career seminar, GARTH HUDSON will participate on panel. Aeolian Hall, 795 Dundas Street, London, Ontario, Canada, N5W-277. (519) 672-7950.
April 13, Sunday. 7:00 PM. Free. Jack Richardson Music Awards. Induction to London Music Hall of Fame, GARTH HUDSON will be inducted. GARTH & SISTER MAUD will perform. London Music Hall, 185 Queens Avenue, London, Ontario, Canada, N6A-1G7. (519) 432-1107.
June 26, Thursday. Yoshi's, San Francisco. GARTH HUDSON featuring SISTER MAUD HUDSON, with Kevin Hearn & Thin Buckle. 1330 Fillmore Street San Francisco, California, 94115. 415.655.5600.
June 28, Saturday. Kate Wolf Music Festival. GARTH HUDSON featuring SISTER MAUD HUDSON, with Kevin Hearn & Thin Buckle. Black Oak Ranch, 50350 Hwy 101, Laytonville, California 95454. Tickets: 415-256-8499 or 1-866-558-4253 (9-5, M-F) or on-line.
August 10, Sunday. Shaw Amphitheatre, Banff, Alberta. GARTH HUDSON, SISTER MAUD HUDSON, and Daniel Lanois. More info to follow later!
Mar.17.2014
Keeping the torch burning: THE WEIGHT -- Jim Weider, Randy Ciarlante, Byron Isaacs, Brian Mitchell and Marty Grebb. We saw these guys at Levon's Barn in November, they are brilliant, catch'em if you can. You may want to sign up for their newsletter.
Mar.15.2014
Craig Harris' new book The Band: Pioneers of Americana Music can now be pre-ordered from the author's website drumawaytheblues.com.
Mar.04.2014
Mar.01.2014
Feb.16.2014
Garth Brooks does a version of "The Weight" on his Blame It All On My Roots box set from 2013. Thanks to Dirk Mell for the info.
Jan.27.2014
Jan.23.2014
Jan.22.2014
Jan.21.2014
Jan.20.2014
Jan.08.2014
Here is a new video from Elliott Landy's official Kickstarter campaign for his Fine Art photography book on THE BAND. Don't forget it closes on Jan 28th. Elliott talks about photographing Robbie Robertson being hypnotized so he would be able to perform despite his bad case of the flu on the night of their debut performance as THE BAND at the Fillmore West in San Francisco, 1969.
Jan.04.2014
---
[History] [Members] [Library] [Discography] [Videography] [Filmography] [Pictures] [Audio Files] [Video Clips] [Tape Archive] [Concerts] [Related Artists] [Merchandise] [Guestbook] [Chat Room] [Search] [What's New?] [Main Page]
Webmaster