The Band Web Site
News and Updates, 2015
Dec.07.2015
Dec.03.2015
Nov.29.2015
Garth Hudson and Sister Maud Hudson will be playing two gigs in the city of Namsos in Norway in December!:

Friday Dec 11 at the NTE Arena: "Takk Te Dokk", a tribute to Norwegian rock legends Prudence, featuring Garth, Maud and many other guest artists.
Sunday Dec 13, Namsos Church: "Holy Wood", concert with Garth on church organ, vocals from Maud.
Nov.28.2015
Nov.21.2015
The Weight at the Brooklyn Bowl, Brooklyn, NY, Saturday Nov 28, 2015:

The Weight Band, featuring former members of The Band, Levon Helm Band and Rick Danko Group, will be joined by The King Harvest Horns for the first time, performing the historic "Rock of Ages" concert, with horn charts by the late great Allen Toussaint!! Tickets and more info available from the Brooklyn Bowl web site.

Boz Scaggs' 2015 album A Fool to Care includes covers of Rick Danko's "Small Town Talk" and The Band's "Whispering Pines".
Nov.10.2015
Nov.08.2015
According to this recent interview from biography.com, Robbie Robertson is working on a new solo album, "a mirror, basically, to the autobiographical tome which will published next year, the new songs and the old stories interconnected".
Oct.12.2015
Oct.02.2015
Oct.01.2015
Sep.24.2015
Garth and Maud Hudson both appear on Duane Rutter's new album Crazy Things
Volume 12 in Bob Dylan's Bootleg Series, titled Cutting Edge 1965-1966 and featuring The Band/Hawks on several tracks, will be released in November 2015.
Sep.23.2015
Sep.06.2015
Sep.02.2015
Aug.05.2015
Aug.03.2015
Aug.02.2015
Jul.28.2015
Jul.24.2015
Amy Helm's debut album Didn't It Rain is officially for sale on-line and in stores today!
Jul.21.2015
Jul.14.2015
From the archives of the government-owned Norwegian Broadcasting Corporation:
Jun.20.2015
Jun.11.2015
Garth and Maud Hudson were both inducted into the New York Blues Hall of Fame on May 31st, 2015! Here are some photos from the event.
News from Levon Helm Studios:

"Two great shows coming to the barn. Tickets for both will go on sale at levonhelm.com at 10:00 am, Thursday June 11th. First come - first served.

Graham Nash & Shane Fontayne - August 16th.
Jackie Greene - September 26th.

The barn is alive and kickin'!"
Jun.09.2015
Jun.03.2015
Jun.02.2015
May.28.2015
May.19.2015
Amy Helm's debut album Didn't It Rain will be released on July 24 on eOne Music! The first single, "Rescue Me", is now available from amyhelm.com.
Well, f**k me if the Zimmermen isn't back again!
May.14.2015
May.07.2015
Robbie Robertson's autobiography is set for release in April 2016. The title is Testimony -- A Rock'n'Roll Life. The Kindle edition is already available for pre-order from amazon.com.
May.06.2015
New children's book from Robbie Robertson: Hiawatha and the Peacemaker. Includes a CD featuring a new, original song written and performed by Robbie.
Apr.26.2015
May 31, 2015, at the B.B. King Blues Club in NYC:

New York Blues Hall of Fame Induction Ceremony Concert, induction and musical tribute to Richard Manuel of The Band, Hubert Sumlin, Dave Van Ronk & Gerdes Folk City, plus live performances by inductees Garth Hudson & Sister Maud Hudson, and many others.

Friday, May 29, 2015, at Levon Helm Studios in Woodstock, NY:

Amy Helm Presents Friday Nights at The Barn: A musical tribute honoring Levon Helm's 75th Birthday! A night of spectacular music with special guests to be announced.
Apr.22.2015
Apr.19.2015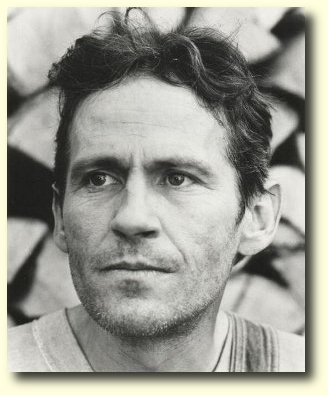 Levon Helm, May 26, 1940 -- Apr 19, 2012
Three years gone
The music will live forever
Mar.26.2015
Mar.07.2015
The Band -- Capitol Rarities 1968-1977 will be released on May 12 2015!
Bob Egan's PopSpots web site is about "the exact locations of album cover photos and other visuals of pop history and how a Pop Culture Detective tracks them down." In Bob's latest PopSpots entry, he finds "the location of photos of The Band by Elliott Landy from Music from Big Pink and The Band, a look at other Band albums as well, plus the location of the 'Wittenberg Road' house from the Basement Tapes."
Feb.17.2015
Previously unseen(?) studio portraits of all five members of The Band (scroll down a bit to see all five photos), shot by photographer David Attie in Saugerties, NY, in 1969, just surfaced on rockpaperphoto.com:

"These portraits of the individual members of The Band were taken in late 1969 for their appearance on the cover of Time Magazine, on January 12, 1970 -- the second-ever rock band on Time's cover, after the Beatles in '67, so clearly a photo shoot of some significance. This may be why The Band agreed to do studio portraits, which are quite rare in their peak period. However, Time opted to use a drawing on that cover instead, and these photographs were unseen until their recent discovery by Attie's estate."
Jan.10.2015
Jan.09.2015
Amy Helm's debut album is coming out this spring! You may now pre-order the album from amyhelm.com.
Jan.08.2015
---
[History] [Members] [Library] [Discography] [Videography] [Filmography] [Pictures] [Audio Files] [Video Clips] [Tape Archive] [Concerts] [Related Artists] [Merchandise] [Guestbook] [Chat Room] [Search] [What's New?] [Main Page]
Webmaster